Thinking of going on holiday soon? It's always great to take a break from the usual nine to five grind, and going for a well deserved holiday is one of the best ways to do it. As everyone eases into the much-awaited Summer season, a good chunk of your friends is probably busy planning wherever it is they'll be flying off to. Preparing for such a retreat usually involves a whole lot of thinking, where some of the things you're going to have to think about include where to stay, what to see, as well as how much you'd be willing to spend. Unfortunately, the need for a secure Internet connection is usually overlooked when planning for holidays. In order to get in touch with your friends and family back home, vacationers often rely on their hotel's WiFi network. Public WiFi hotspots abroad are A primary target for hackers and are therefore unsafe to use. Protecting your sensitive data online is crucial, especially if you use your credit card details to make online purchases or reservations.
Internet Restrictions and Surveillance Abroad
If you happen to own a business, or you'd just want to stay in the loop about whatever's happening at your workplace while being away on vacation, you're going to need a reliable Internet connection. Internet penetration really isn't the same all across the world. There are some places that have strict restrictions regarding what you can view online, and there are others that have surveillance measures put in place to figure out what people are up to on the Internet. These are all realities that you'll have to face and deal with as soon as you land at your holiday destination, but you really don't have to adapt to them if you don't want to.
Using A VPN While On Holiday
The chances that you're going to be using the Internet when you go on holiday are pretty high since you'll probably want to share your escapades on social media, stream a few of the channels that you enjoy from home, or even check for any emails and messages from the office. To ensure that no Internet-based restrictions prevent you from doing all these, you'll need to sign up with a top VPN Service provider.
A VPN, short for virtual private network, ensures that you're able to work around any blocks that may have been set up by the government or your ISP to regulate what you can do online. Once you subscribe to a credible provider, your Internet traffic gets rerouted through servers that encrypt your connection, thereby making it difficult for anyone to intercept your data and see what you're up to online. This level of privacy also extends to your ISP, as they also won't be able to capture the sites you visit, and therefore impose any blocks.
A VPN service also makes it difficult to track down exactly where you happen to be browsing from. Once you connect to a service's remote servers, your actual IP address gets exchanged for their virtual ones. This means you'll have the ability to choose where it is you want to be seen as though you're browsing from, and this will allow you to visit whatever geo-restricted site you'd want to.
Last Updated 2 Days Ago


30-Day Money-back Guarantee
Unlimited Bandwidth
Apps For All Your Devices
24/7 Live Support
Visit ExpressVPN
The Best VPNs for Holiday
The benefits that you'll get to enjoy once you've subscribed to a quality VPN provider are immense, so you really ought to put some good thought onto the provider you'd want to subscribe with. The wide range of providers in the industry may make it somewhat difficult to settle on which one you should take up. To make things a little bit easier, we've come up with some good suggestions that we're sure will not disappoint. Have a look at the best VPNs you can use while on vacation:
1. ExpressVPN
The industrious team at ExpressVPN have sure learned a lot about the VPN market, having been part of it for the last 9 years. They also seem to have put a lot of the knowledge they've gathered into good use since theirs is a provider that has won multiple awards for the quality of service they provide. ExpressVPN is also well known for the standard of customer service that they provide. Their customer care team can be reached 24/7 by phone, email or even instant messaging. Their base at the British Virgin Islands means they're well out of the jurisdiction of any data regulation policies, and this inspires complete confidence in their zero logging policy.
Their network is slightly over 2000 servers large, meaning they are well capable of handling a large customer base. Once you subscribe you'll be entitled to military grade security courtesy of their 256 bit AES encryption module, as well as the choice to connect up to 3 devices all under one account. The service also allows for both unlimited server connections, as well as no limits on bandwidth. Another unique feature is their Stealth servers, which when used, make it hard for anyone to know that you're even using an ISP. The money back guarantee offered by this provider goes on for 30 days, so when you sign up for it, you'll have enough time to see whether or not this is the right provider for you. To learn more about all the features ExpressVPN has to offer, make sure to take a look at our ExpressVPN review.
2. NordVPN
NordVPN is another top-tier provider that you can also rely on. The service is headquartered in Panama, which is a country that doesn't subscribe to a host of data retention policies courtesy of being out of jurisdiction. The service controls a network of around 4000 servers, and this gives them a considerable amount of mileage over other other providers. With this large network, NordVPN makes it possible for its customers to choose which servers to use based on what they want to do online. This allows subscribers to use servers that are optimized for online gaming, HD streaming, large file downloads, or VOIP communication.
The vastness of their network also provides the option for users to transmit their data through two servers instead of one, and this doubles the level of protection that you get to browse with. NordVPN also allows users to connect up to 6 other devices under one account. This is great for anyone who wants to provide online protection even for their small businesses. Another NordVPN feature worthy of mention is their CyberSec feature, which keeps unwanted ads and malware away. NordVPN offers a brief 3 day trial for users who want to sample their service, and we'd advise anyone thinking about subscribing to first try this out. Learn more about this particular VPN by reading our NordVPN review.
3. IPVanish
The service offered by IPVanish is considerably above par when compared to the many other services in the industry simply because they happen to fully own their network. This great advantage means that most of the issues that arise get resolved in-house, without the need to consult with any other third parties. Their 256 bit AES encryption also guarantees that every customer gets to enjoy reliable security, coupled with perks such as no limits on server switching or bandwidth. IPVanish has a decent collection of about 1500 servers, and they're all known to be really, really fast. This is even the reason why most online gamers prefer to use the service; there's a very small likelihood that it'll lag.
Subscribers also get to enjoy some of the usual features that they get from well-established providers such as zero logging. What is however unique is that IPVanish users have the option of connecting up to 10 devices onto one account, which we haven't been able to find offered by any other providers. Their VPN app is also something worth talking about since the service works really well across all the popular OS platforms. IPVanish also have a very unique trial service package on offer, where they offer up to 7 days as their trial period. This is accompanied by a money back guarantee, so you'll really have nothing to lose. We've published an in-depth analysis of IPVanish as well.
Choosing the Right VPN for Holiday
Whenever you are looking for a VPN to use for secure Internet browsing while on vacation, there are a number of features that the VPN provider you are about to sign up with has to offer:
VPN Apps: Most of us take our laptops, phones, and tablets with us during holidays. Reliable VPN service providers offer easy-to-use VPN applications for all these devices. A VPN app makes it easy to set up your VPN connection, even if you are not that tech-savvy.
Refund Policy: Make sure that your VPN offers a 30-day money-back guarantee.
Access to Geo-Restricted Content: In case there is a certain streaming channel you constantly watch while at home, it will probably be blocked in foreign countries. Connecting to a VPN server enables you to bypass these geo-restrictions, ensuring uninterrupted TV streaming during your vacation.
24/7 Support: Due to timezone differences, it is crucial to choose a VPN that offers its users around the clock customer support. You never know when you might run into issues while establishing your VPN connection.
Sum Up On The Best VPN for Holiday
You shouldn't have to deal with any Internet problems when you're on holiday. Just sign up with either ExpressVPN, NordVPN or IPVanish, and you'll have all your online concerns well taken care of.

Best VPN for Holidays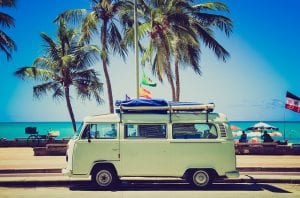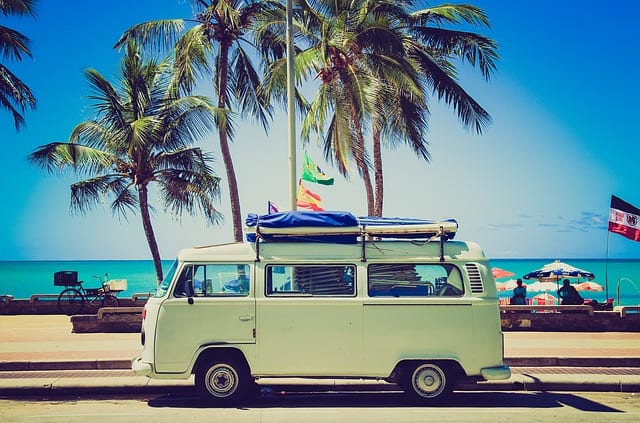 Name: ExpressVPN
Description: If you're looking for a VPN to rely on for secure web browsing and accessing geoblocked content while on vacation, we highly recommend ExpressVPN.
VPN Apps

Access Geo-Restricted Content

Speed

Customer Support

Refund Policy