What is the best VPN for WhatsApp messenger? Whatsapp just got a lot more popular last year following its introduction of end-to-end encryption for all of its subscribers. This form of encryption will ensure all messaging and VOIP communication done through their app remains secure and untraceable.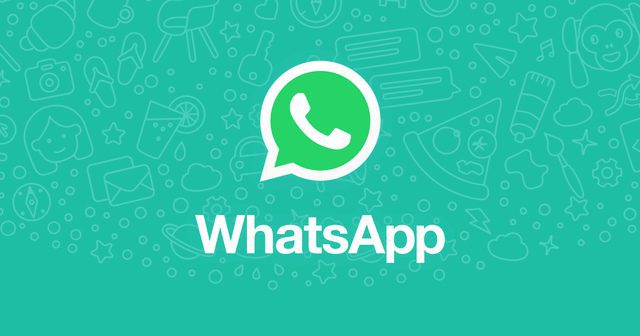 In as much as its large group of users welcome the move, various governments from nations around the world didn't seem to have been that impressed about it. The previous year actually saw a large number of countries banning the service from use, and arresting any of their citizens found to have ignored their directive.
In one such example, the British government went ahead and made threats to Whatsapp following reports that suggested the service was used to disseminate information leading to the Westminster attack. Back in Africa, Ugandan authorities also made sure that none of its people would be able to use the messaging service during their electioneering period, where the incumbent president scored another term in addition to the 30 years that he had already served in office.
Best VPN to Unblock WhatsApp
In terms of virtual private networks you could potentially use to unblock WhatsApp, there are two things to consider. First, the VPN service must have a no-logs policy. This will ensure maximum encryption and privacy. The other thing to look out for is compatible VPN apps for iPhone, iPad, and Android, given that these devices are the most likely you'll use WhatsApp on. With that in mind, here are the best VPNs for WhatsApp.
WhatsApp Completely or Partially Banned
The WhatsApp service has also been the main topic of concern in countries such as Bangladesh and Brazil, where courts have gone ahead and prohibited their use as instructed by government. Increased competition has also seen the app banned in countries such as Egypt, where companies complained that its dominance as a 'foreign entrant' in their market is too much for them to make a significant profit in their home country. The same case also applies in Nigeria, as well as the United Arab Emirates. In some instances, the app is completely blocked. In others, some of its features, such as voice or video call, become unavailable.
Despite Whatsapp proving to be a disruptor to many of the already established service providers in various countries, this is surely not enough reason to go ahead and censor its use. Actions such as these are completely ignorant to one of the basic human rights as listed by the UN; the right to enjoy free and open Internet.
Is there a way to Work Around Whatsapp Censoring and Voice Call Blocking?
If you happen to be a citizen in one of the many countries that have banned the use of the service, you might want to have a look at a simple technology known as VPN; a Virtual Private Network.
It'll allow you to redirect all your online traffic through an encrypted tunnel, thereby hiding your online traffic, as well as your personal information. This prevents any government agency or ill intentioned individuals hoping to eavesdrop on your online activities from doing so.
Once you get a reliable VPN provider, connecting to their external servers should allow you to get around their Whatsapp censorship.
Your ISP won't be able to track you down since your online traffic will have shifted from relying on their servers, to those of your VPN service. This way, they won't be able to see that you're using Whatsapp, and so they'll have no reason to block you.
Now that you know how a VPN service works to unblock Whatsapp for you, the next hurdle would be choosing what provider to subscribe to. The providers in the market are quite many, and this might pose a bit of a problem in deciding which one to work with. Here are three suggestions we think might be worth considering:
Top Whatsapp VPN's
ExpressVPN
Touted as the one of the best VPN services in the world, ExpressVPN goes the extra mile to ensure all its customers get to enjoy the best encryption services in the market. The company has more than 1500+ servers in over 94 countries, and this also makes it one of the most expansive networks around. At a cost of $8.32 per month, here are the kind of features you stand to enjoy:
Top tier encryption services.

30-day money back guarantee.

Large network with a lot of servers.
The only drawback would be the slightly higher rate that they charge for subscription. Other than that, they have an existing zero logs policy where none of their subscribers history is stored anywhere within their systems.
The 30-day money back guarantee should be enough encouragement to try out the service since if you don't like it you can always get your money back.
BulletVPN
Second on our list is BulletVPN, another high contender in quality VPN services. This provider does a lot to avail high quality services at an affordable price. As a customer you get to choose from three options that all offer the same features, but different intervals of payment. You're welcome to choose from the 1 month, 6 month or full year subscription. Once you've made your choice, you'll be able to connect upto 3 devices under the same account, and enjoy unrestricted browsing. Have a look at a more summarized list of their features:
VPN apps for Mac, PC, Android & iOS.

Free Smart DNS proxy service.

Unlimited server switched & bandwidth.

Zero logging policy

24/7 customer support.
BulletVPN has five security protocols designed to work together & ensure your online privacy, and servers in Germany, Spain, India, the US, Canada, Brazil & Japan.
IPVanish
Last on our list is another well known provider, IPVanish. Its 500 servers scattered across 60 countries do quite well to ensure all of its customers enjoy a reliable VPN connection. The list of advantages they offer sound good enough to convince even users who've never really used a VPN service before:
5 simultaneous VPN connections

Zero log policy

Bitcoin accepted

Peer to peer traffic allowed

7 day money back guarantee
Compared to a lot of the providers in the market, IPVanish has a lot of features that stand out. Its one of the few providers that give you 7 days to make up your mind on whether you'd like their service or not, and also allows for upto 5 devices to encrypt their traffic under one subscription account. IPVanish is also known to partner with a number of companies that ensure you experience zero lags in your gaming. This way, you have an edge over your competitors who might be relying on a slightly slower connection.
Best VPN for Whatsapp – Conclusion
There should be no reason for you not to enjoy using your favourite messaging app now that you know about VPN. Leave us a comment in the section below & let us know how what your experience has been if you happen to subscribe to any of the mentioned VPN providers. We'll be glad to hear from you.
ExpressVPN Review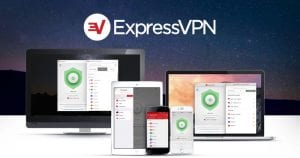 Name: ExpressVPN
Description: ExpressVPN is a VPN service that allows you to browse the web anonymously and unblock geo-restricted sites.
Price: 12.95
Currency: $
Operating System: Windows, OSX, Android, iOS
Application Category: Multimedia
Refund Policy

Speed

Support

VPN Apps