Best VPN on Google Play Store
|
Launched back in 2012, Google Play Store provides Android users with a wide variety of games, movies, music, books as well as apps that allow you to do almost anything on your mobile device. As of 2017, the store has hosted over 2.7 million apps and been the source of more than 82 billion app downloads. The apps found in the store are mostly free, and this is one of the main reasons that has contributed to the high level of traffic that it receives. For the paid ones, Google facilitates the whole process of purchase through their Google Wallet Account. This is a virtual account that you get to create by saving your bank account or credit card details with the service.
Different Google Play Region, Different Apps
Now, one other thing that most people don't really know about the store is that it is offered in different versions depending on the country that you're in.
This means there are certain apps and services that are only available to you depending on your location. For instance, the apps you can download via the Canadian Google Play Store aren't the same as the ones available in the USA.
The difference isn't always easy to figure out because most of these apps aren't even visible from other regions. If you're a frequent traveler, you might tend to notice that some of the apps you've already downloaded have limited usability depending on where exactly you are.
You might find you're unable to advance to the next level of a favorite game you've been playing, or that the new automatic update to your favorite app just changed everything into a different language. These are all problems that come about due to the ease with which Google Play is able to track your location.
The Best Google Play VPN
Here are the best VPN apps for Android you can download and install from Google Play Store. How many times the app was installed and how well it ranked against similar apps are both factors that were taken into consideration.
Using A VPN for Google Play Store
Using a VPN on your Android smartphone or tablet allows you to play around with the virtual location of your device. Thereby, you can even switch Google Play Store regions and download whatever app you'd want to, even if it is not available in your local Google Play Store. A Virtual Private Network facilitates this process by allowing you to connect to remote servers, which then change your IP to reflect the location of the servers instead of yours. This allows you to view the different regional libraries that the Play store operates, and choose to get apps, music or content that you wouldn't ordinarily find within your Play store's regional library.
Signing up with a VPN service also allows you to completely hide out all your personal details from being figured out by some random individual on the Internet. Keeping details such as your name, location, and address private is important because these are the pointers that hackers and spammers use to track you down and steal information from you. Using a VPN also gives you the confidence to transfer money online through Internet banking, or to even shop online and pay for your goods securely.
Searching for the best VPN for Google Play Store can be a very daunting task especially if you're not even sure of what to look out for when choosing a service. You need to consider things such as where the best Play Store library is located so that you can choose a VPN service that has a good majority of servers there. From what we've seen, most of the best apps and services you can get from the Play Store seem to be from the USA, Canada, and the United Kingdom. So, it'd be best to get a service that has a large number of their servers based there.
Free Google Play VPNs?
Of course, a lot of our readers would prefer using a free VPN service provider on their Android devices. Nothing beats a free product, right? Well, the truth isn't that straightforward. Several studies have shown that the vast majority of free VPNs on Google Play Store are bloated with malware and are used by developers to extract your private data before selling it to the highest bidder. With that in mind, there is no free VPN that we can safely recommend for using on Android.
Best VPN for Google Play Store
To help you make a quality decision, we've reviewed a few premium VPN providers that we're sure are able to facilitate a good connection. These VPNs have been rigorously tested and are absolutely safe to use. Have a look at them on our list below:
1. ExpressVPN
ExpressVPN takes the first position on our list of best Google Play VPNs. This is mainly due to the reputation it has built due to offering best in class customer service.
This provider has a customer care team that's always on call 24/7, making it the best service to deal with especially if you're just getting acquainted with VPN. With an offering of about 2000 well-distributed servers, users should be able to access whatever foreign online service they may wish to.
The level of security offered is also above board, courtesy of their OpenVPN based 256 bit AES encryption. With ExpressVPN, customers are promised that their information remains anonymous even to the service itself thanks to their reliable zero logging policy.
They'll also be able to make up to 5 simultaneous connections on their device, and with a VPN app that is available in multiple versions, they shouldn't have to worry about compatibility issues if their device is based on Windows, iOS, Linux, or Android platform.
For anyone who still wants to learn more about the service, there's a comprehensive ExpressVPN review we had prepared to feed you with all the right info you might need.
2. BulletVPN
BulletVPN makes the second entry on our list, with its impressive server coverage of about 150 servers that are well distributed evenly across the world.
BulletVPN is also known for the speed at which its servers operate, and it has also been trusted as the best provider for anyone looking to play online games since their service is less likely to hang.
BulletVPN is also quite well known for being able to easily integrate with top streaming channels around the world, and this makes it the ideal provider to partner with if you happen to be looking for a service that will grant you access to all the best channels with tough VPN bans.
With the capacity to support up to 6 simultaneous connections, BulletVPN is one of the best providers to sign up with if you're looking to secure your business or a large group of Internet users. To learn even more about what the service can do for you, have a look at our in-depth BulletVPN review.
3. NordVPN
As one of the few providers to offer a double encryption service, NordVPN should definitely be among the providers you should seriously consider signing up with. Their double VPN service allows you to transmit your data through two servers instead of one, thereby doubling the amount of security that you get to enjoy while online.
This is possible thanks to their collection of more than 4000 servers, which is arguably one of the largest networks you'll ever find with any provider. NordVPN also allows its users to decide which servers they'd like to connect to based on whatever it is they're up to online.
This is because the service has servers that are optimized for specific tasks such as online gaming, torrenting, HD streaming, and large file downloads. NordVPN also has a very generous offering to users who would want to connect multiple devices to their service, allowing users to have up to 6 simultaneous connections.
On top of all that, the service also includes a CyberSec feature that'll help keep out all the unwanted ads and malware, thus keeping your browsing experience free of interruptions. Here's a more detailed NordVPN review that you might want to look at to learn a lot more about the service.
Conclusion on Best VPN for Google Play Store
The VPNs we've looked at in these reviews are all centered on ensuring that your security is maintained, and since they all have a sizeable network coverage, they're all suited to ensure you have access to whatever Google Play Store library you'd want to download from.  
Best VPN for Google Play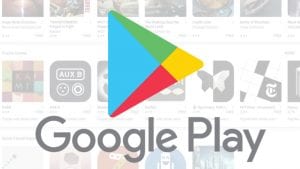 Name: ExpressVPN
Description: Finding the best VPN on Google Play Store isn't easy. The VPN apps ratings can often be misleading. ExpressVPN is the safest best if you're looking for a VPN to install on your Android.
VPN Apps

Access Geoblocked Content

Speed

Support

Refund Policy