There's no arguing that Amazon Echo is a great device to have. From organizing your schedule to playing your favorite music. But all this comes at a price – your privacy. Not to mention that the available music plug-ins may be blocked in the region you live in. Therefore, the use of a VPN is pretty essential if you want to operate your Amazon Echo at its full potential. Read on to find out which VPN provider is the best one.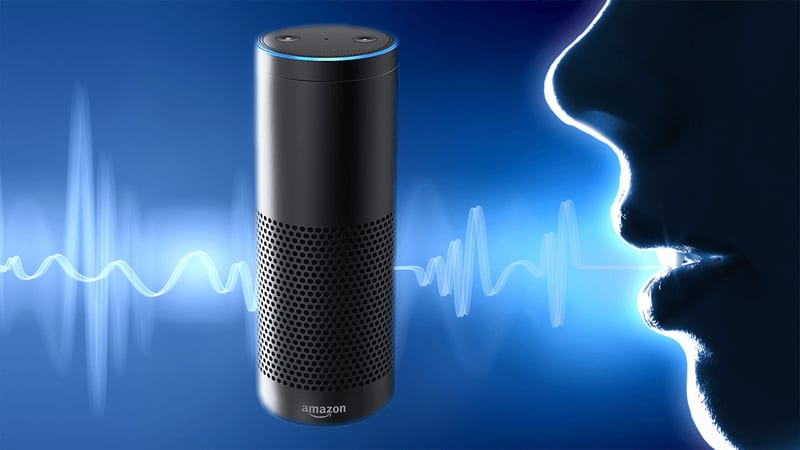 Best VPN for Amazon Echo – Quick Overview
A VPN is an internet tool that protects your online data while browsing. Instead of working directly on your internet connection, a Virtual Private Network passes your traffic through a private server. This, of course, anonymizes your internet approach and cloaks your identity. For those of you who have Amazon Echo, this could be very handy in terms of privacy and restrictions. We'll be talking about that later in this article.
There's no shortage of VPN providers on the market. However, a few of them are worth your time and money. Remember, putting your faith in a free VPN is a bad idea. It's risky and may compromise your internet security and privacy.
A free VPN might sell your data to sister companies for revenue. How else are they going to pay their dues if they offer their services for free? Your private information becomes their main source of income. So, be careful. The VPNs on my list today represent the top in the business. I've provided you with a table so that you can get a quick gander at what's to come next in this review. Check it out.
Best VPN for Amazon Echo
As I mentioned before, having a reputable VPN provider is very important while using Amazon Echo. I went ahead and reviewed the top providers to ease your search. So, keep scrolling and check what each of these VPNs can offer you and pick one that benefits you the most. With that said, here are the best VPNs for Amazon Echo.
ExpressVPN
ExpressVPN comes first on our list because of its wide variety of features. It has servers scattered all around the globe and one of the few VPN providers that can actually unblock Netflix. The best thing about this provider is that you can download, install, and connect with a push of a button. It's pretty easy to use and you don't have to be tech-savvy to navigate through it. Moreover, here's a list of what ExpressVPN grants you upon signing up.
Servers in 90+ countries.
No logs policy.
A kill switch.
Best-in-class encryption.
24/7 customer support.
Zero-Knowledge DNS.
30-day cash-back.
BulletVPN
BulletVPN is one of the best when it comes to your streaming experience. The fact that it doesn't have that many servers around the world might worry you, but don't fret, it has them in the region where it actually benefits you. The other benefits this VPN gives you will blow your mind. Here are a few:
A kill switch.
5 different security protocols.

154 servers in 55 countries.

24/7 live chat support.
Smart DNS
Military-grade encryptions.
30-day refund policy.
NordVPN
Experience what the internet feels like without blocking and censorship with none other than NordVPN. This provider offers thousands of servers worldwide, including working ones in regions with heavy online restrictions that prohibit VPNs. One thing this one has over the others on our list is its CyberSec. This feature protects your device from viruses, malware, and other malicious software that might target you. With that said, take a closer look at what this VPN offers:
High-level encryptions.
Smart DNS feature.
DNS Leak protection.
24/7 live chat support.
A kill switch.
Double VPN.
5000+ servers in 59 countries.
30-day refund policy.
Why a VPN for Amazon Echo?
Having a VPN connection while using Amazon Echo is a very important move to take. Any device that's connected to the internet is at risk when cybercrime is at large. By using Alexa, you'll be handing out a lot of personal information that could be harvested by hackers. On the other hand, if you're just into entertainment, some features that need to be downloaded might not be available in your country.
Therefore, you're going to need a workaround that grants you access to whatever there is on the other side and that's by installing a VPN on your router. Take a look at these tips.
Bypass Geo-restrictions
Amazon Echo is a great way to listen to music. That, of course, is possible when you download a plug-in using the Alexa application on a certain device like iPhone, iPad, or Android. For example, take Pandora, the plug-in is only available in the United States. Even Amazon Alexa is not downloadable outside of that region. So, all you need is install a VPN on your router and establish a connection that covers your whole house network.
With a VPN, you can use Pandora and the likes of Spotify and operate them by just giving a voice command. The only thing you have to do is connect to a US server and you'll be enjoying Amazon Echo to the max despite being outside the United States. For more info, read this guide on how to set up Amazon Echo Outside the US.
Privacy and Security
Essentially, Amazon Echo is not supposed to be private. Do you want convenience? Then pay up with privacy. The device's main job is to LISTEN to your commands and act upon them. What makes you think that it's not listening at the moment? If you have an Echo at home, then everything you say might be stored so that Amazon can learn more about you every minute. Not to mention that hackers might get a hold of it and spy on you without you even knowing. So, is Alexa spying on us or it's just in our paranoid head?
Anyone that might be spying on you can pinpoint your location based on your IP address. And since your Amazon Echo is connected to your home Wi-Fi, then your whereabouts are up for grabs during any possible cyber attack. Nevertheless, when your connection is encrypted with a VPN, your IP address is well hidden. As a result, you won't have to worry about if your Amazon Echo is compromising your privacy. You're in safe hands with a VPN.
Best VPN for Amazon Echo – Final Words
If you're truly looking to optimize your Echo experience, bypass restrictions, and protect your privacy, then the use of a VPN is a must. All you have to do is install a VPN on your router and you'll be in a one on one conversation with Alexa with no interruptions from unwanted outsiders.
Best VPN for Amazon Echo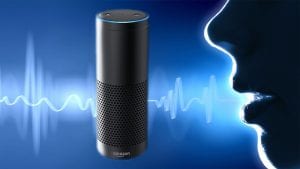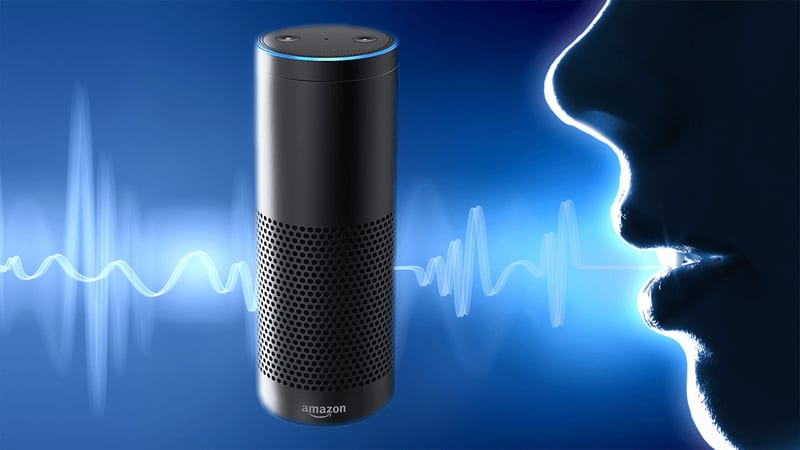 Name: ExpressVPN
Description: ExpressVPN is a robust tool to bypass geo-restrictions and protect your privacy while browsing the web.
VPN apps

Access Blocked Content

Speed

Support

Refund Policy