Best VPN for Australia – 2023 Review Guide
|
Australians, probably more than other nations, have proper knowledge of what VPN is, how it works, and why it is so important. For many years, Aussies have turned to VPNs to unblock streaming channels and circumvent government surveillance. The internet in the country is definitely "Not Free" and the use of a VPN can help with this matter. However, here lies the question: Which VPN is the best to use in Australia? Find out in this in-depth review.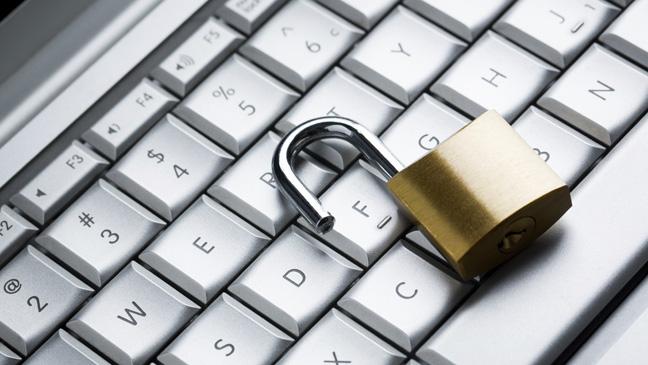 Best VPN for Australia – Content Index
A VPN is a must-use tool in Australia and if you don't know which one to use, this review will explain everything about the top VPNs in the country:
What is a Virtual Private Network
You mention the fact you cannot access a certain website to your friends. Their instant answer is 'Just use VPN'. A lot of us have been in that situation. Not to sound embarrassed you simply nod your head, wondering what VPN is and how it actually works.
Well, VPN was originally intended as a means to protect online privacy and adding additional security while surfing the Internet. All your Internet traffic is encrypted once you connect to a VPN server. The fact you can use a virtual private network to access sites your ISP banned is an additional bonus.
VPN's feature's don't just end there. Using VPN also allows you to surf the web anonymously. You can even unblock geo-restricted streaming channels like US Netflix, Hulu, HBO GO, BBC iPlayer, or even Sky Go.
With all that in mind, it's no surprise that so many people are turning to the VPN. But, with so many VPN providers out there, which one should you choose?
Features of a Top Australian VPN
With free VPNs out of the way, it's time to look at proper VPN providers. VPN server maintenance, support, and applications all cost money. That's why all reliable VPN services charge a fee of around 6$ to 12$ a month.
As with everything else, the more expensive your VPN provider usually is, the more benefits you will get. Here are a number of features top VPN providers must offer.
Global VPN Servers: With VPN servers all around the world, you can get access to any geo-blocked channel you want.
Speed: The more VPN servers you're VPN provider has, the less load there will be on any particular server. Thus, your Internet speed will not drop.
VPN Apps: Applications for PC, Mac, iPhone, iPad, Linux, and Android are a must if you want to set up your VPN connection in a couple of minutes.
No Logs Policy: Some VPN services keep logs of which site you visit while being connected to their VPN server. Make sure your VPN provider keeps zero logs.
VPN Protocols: There are four main VPN protocols: OpenVPN, L2TP, IPSec, and PPTP. Proper VPN providers support all of them.
24/7 Support: If you're paying for your VPN service, you might just as well get around-the-clock support. Whether you need help troubleshooting, setting up your VPN connection, or unblocking a certain website.
Refund Policy: You might find that the VPN service you signed up with doesn't quite meet your needs. In that case, you would want to get your money back. Proper VPN service offers a clear 30-day money-back guaranteed refund policy.
Free VPNs?
When you use a VPN, you have to keep in mind that you're trusting your VPN provider with your private data. After all, all your Internet traffic will be passing through their servers. That's why it's important to read their privacy policy and terms of service before signing up.
There actually are VPN services that don't charge you a dime out there. However, most of these 'free' VPN services come with a hidden price.
For one, they can potentially sell your private data to third parties.
Given they are advertised as free, their VPN servers will be constantly overloaded. Your browsing, streaming, and downloading speeds will all suffer.
They don't provide proper 24/7 support; a very essential feature you truly don't appreciate until you face some technical issues.
They might not properly encrypt your traffic. Your ISP and others will still be able to track your browsing activity.
Free VPNs aren't the best choice if you're looking for a way to get around geo-restrictions. They won't be able to unblock American Netflix, Amazon Prime, or similar geo-blocked channels.
Aside from all the above, free VPNs servers aren't well optimized, which means that sudden disconnections and bad speed are bound to occur.
If users are trying to bypass regional restrictions for streaming purposes, free VPNs shouldn't be their choice as their speeds are very bad. Bad quality videos and buffering issues will definitely be witnessed.
Why Do You Need an Australian VPN
You might be wondering why a VPN is an essential tool to use in and out of Australia. You're right to do so, but we're going to shed some light on the matter.
In fact, Australia isn't that free when it comes to the World Wide Web and geo-restrictions are all around, blocking ex-pats living abroad from accessing their local content. That's a brief look, now here's the full explanation:
The Internet in Australia
Decades ago, the Five Eyes were founded and Australia is one of the initial members. If you're in the country, your online activities are monitored by the government and shared with other countries in the Alliance.
However, that's not just it. The Australian government has passed highly invasive laws throughout the years. Some of them even force ISPs to collect residents' web history and metadata for 24 months and the others are as such:
Broadcasting Services Act (1992): Media Authorities have the right to ban some content from being hosted within Australia.
Suicide-Related Materials Offences Act (2006): This act made it illegal to discuss the practical aspects of suicide on any kind of social media platform or chat groups.
Copyright Amendment (Online Infringement) Bill (2015): This allowed allows for court-ordered censorship of any website that might include copyrighted material, especially torrent websites and illegal streaming webpages.

Criminal Code Amendment Bill (2019): 

This was in response to the Mosque shooting. Now, the bill enforces the removal

of any audio or visual material documenting violent conduct.
There are a lot of laws considering the internet and what should be shared or not. Despite aiding the laws above as they make your life easier and safer, some of us download torrents in a harmless matter.
The internet should include freedom of speech (to some extent), which calls for the aid of a Virtual Private Network.
Bypass Regional Restrictions
In this section, we have two scenarios. You're either a resident in Australia looking to access geo-blocked content abroad or an ex-pat living overseas trying to gain access to your local websites.
Websites and streaming services can determine your location by looking up your IP address. If you're not within their area of coverage, you'll be blocked almost instantly.
For example, if you want to access the US version of Netflix, you'll need an American IP address. The same goes for Channel 9, which requires an Australian IP address.
A VPN can temporarily assign you with those provided you connect to a server in the channel's respective country.
Best VPN for Australia
Finding a proper VPN for Australia can be pretty daunting at times. However, we made your job so much easier by reviewing the top ones to use in Australia based on a very keen evaluation process. Here they are:
1. ExpressVPN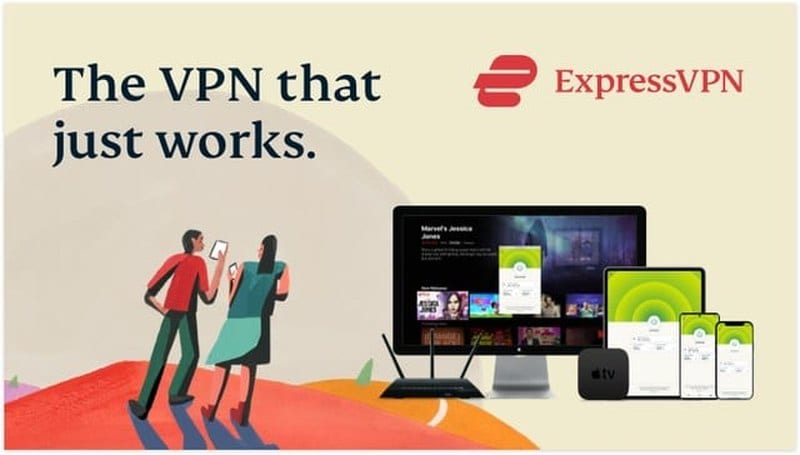 ExpressVPN provides all the features listed above. That's why they top our list of the best VPN for Australia in 2023. We have listed other VPN services we have reviewed below.
There is no doubt that ExpressVPN is a household name in the VPN industry. There VPN servers are spread all over the globe. We're talking about 2000+ servers across 94 countries. If you're living abroad and want back access to what's in Australia, you have five locations in the country.
The server spread isn't the only excellent thing, their speed is also very good and consistent. While testing some nearby and distant servers, we noticed that our connection does not drop by much, despite enforcing very tough encryption.
ExpressVPN has dedicated applications for all major operating systems, including iOS, Mac, Windows, Android, and Amazon Fire Stick. A single account with this provider allows five simultaneous connections.
ExpressVPN abides by a strict 'No-logs policy'. As for encryption and enhanced security, ExpressVPN uses several security protocols, including the popular OpenVPN as well as 256-bit AES encryption.
Their live chat support is available 24/7, which helps solve user problems anytime 7 days a week.
For those of you who have trust issues with VPN service providers, you can try out Expressvpn for a whole month. If you don't like the product, simply ask them for a refund and you will get all of your money back.
Pros
2000 servers in 94 countries.
Military-grade encryption.
Five simultaneous devices.
P2P support.
Unblocks US Netflix.
Smart DNS proxy.
A kill switch.
30-day refund policy.
Split-tunneling.
Browser extensions.
Cons
The subscription is expensive.
2. BulletVPN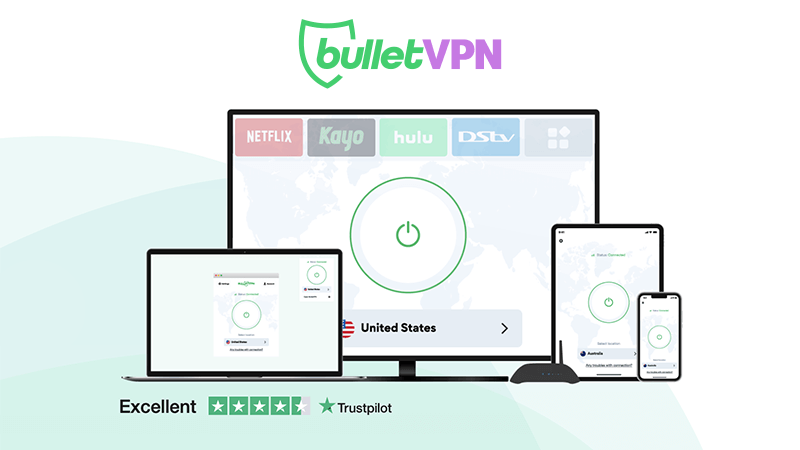 More and more Australians are turning to BulletVPN. The new VPN service provider has become quite popular in the land Down Under and for good reasons too.
We were able to watch various Australian channels including Channel 9, Channel 10, and Channel 7 using BulletVPN's Aussie VPN servers. There are more than 154 servers across 55 countries, and nine servers in Australia alone.
According to the speed tests we performed, BulletVPN is more than capable of maintaining an excellent connection, even if encryption is present.
Based on the results, our connection speed barely saw a 6% drop, especially while using their UltraHD support servers located in several countries, yet not in Australia.
BulletVPN's application is very user-friendly and it's one of the few supported by Amazon Fire Stick. Their installation and setup guides are very easy to follow.
The provider has a strict no-logging policy and uses military-grade encryption to shield user data. Moreover, it's the only provider on our list to have five different security protocols.
BulletVPN has a feature called Bullet Shield, a technology that doesn't allow users to access the internet without connecting to a VPN server.
Finally, BulletVPN offers decent prices along with a 30-day refund policy. Android users and new customers who contact BulletVPN's support may also benefit from a 24-hour free trial.
Pros
Servers in 55 countries.
256-bit AES encryption.
Six simultaneous devices.
P2P support.
Unblocks US Netflix.
Smart DNS proxy.
A kill switch.
30-day refund policy.
1-day free trial.
Bullet Shield.
Cons
No split tunneling.
Lacks browser extensions.
3. SurfShark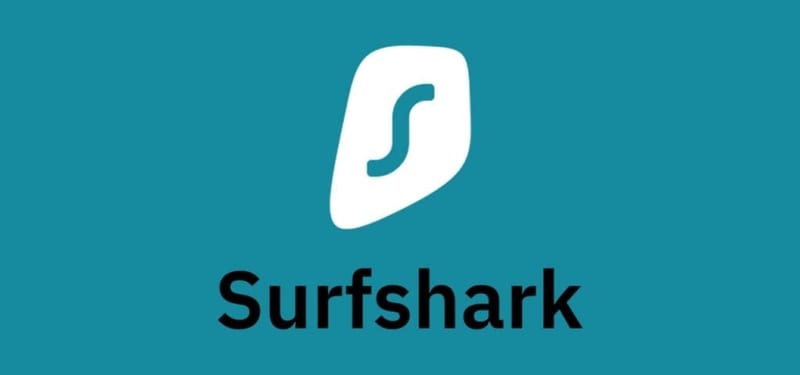 Third on our list is none other than the VPN giant, SurfShark. The provider is definitely worth adding to our list as it boasts the best features any VPN should have.
First, it's one of the first VPNs to implement the WireGuard protocol. Second, it has a record of unblocking the toughest channels all over the world.
Third, unlike any other VPN, SurfShark allows unlimited simultaneous connections. And finally, when it comes to security and privacy, you can trust in their AdBlocker, Multi-Hop, and kill switch features. For more info, check what Surfshark has to offer below:
Pros
Servers in 60+ countries.
High-level encryption.
Unlimited simultaneous devices.
P2P support.
Unblocks US Netflix.
Smart DNS.
Automatic kill switch.
30-day refund policy.
CleanWeb.
Multi-Hop
4. Unlocator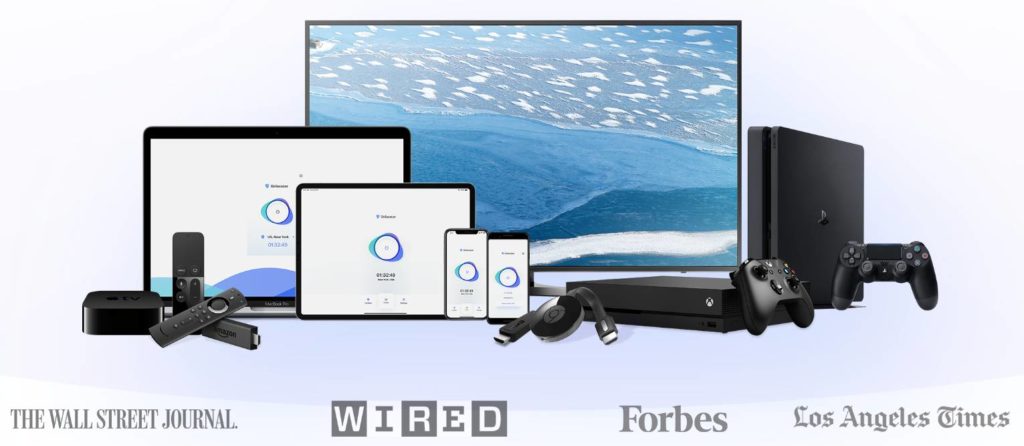 Unlocator's new shift to hybrid mode (VPN+Smart DNS) elevated its status in the industry. The provider launched its VPN service in 2019, and now, it's covering more than 43 countries around the world.
Unlocator isn't the biggest service on our list today in terms of servers, but it does cover key locations on the map. While on the subject, their servers are fast enough for HD streaming. However, we did stumble upon some slow ones during our tests.
A distant server caused a 55% drop in our connection, which is not what we look for usually in a VPN. But that was one incident as the rest gave excellent results.
Unlocator has easy-to-use apps on almost any device you're using. Their website has everything needed to configure their VPN or Smart DNS.
Although it's new, Unlotor has a no-logging policy and uses 256-bit encryption to protect their customers. Alongside their kill switch, Unlocator Shield doesn't allow customers to use the internet without connecting to their servers, ensuring anonymity all the way.
Unlocator has a 30-day refund policy. However, you first can benefit from their 7-day free trial, which is a privilege none of the other VPNs offer.
Pros
Servers in 43+ countries.
256-bit AES encryption.
Five simultaneous devices.
P2P support.
Unblocks US Netflix.
Smart DNS.
A kill switch.
30-day refund policy.
Unlocator Shield.
7-day free trial.
Cons
Small server network.
Inconsistent speeds.
5. NordVPN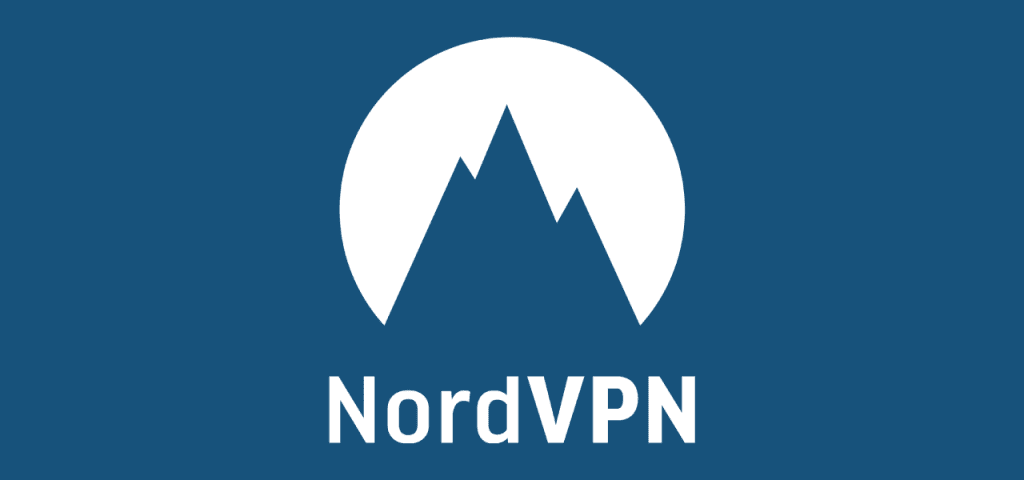 NordVPN has become extremely well-known after striking a partnership with the English football team Liverpool. They are definitely one of the most reliable VPN services you can subscribe to.
The service has one of the biggest server networks in the industry, covering more than 62 countries with 5000 servers. Australia is what we care about today and NordVPN has 246 servers in 5 locations in the country.
Speed was kind of a trial and error with some servers recording slow speeds, and others were extremely fast. The worst drop we got was when we connected using their Double VPN feature, which allows traffic to flow through two servers instead of one, doubling the encryption present.
Moreover, NordVPN offers user-friendly applications available on most devices. Everything can be configured within the app, including their CyberSec technology that fends off malicious software invasion.
When it comes to privacy, NordVPN abides by a strict no-logging policy, ensuring that none of their users' data is being stored or collected. Moreover, it's the only VPN on our list that has a Warrant Canary, which shows how transparent the VPN is in terms of subpoenas received.
Furthermore, NordVPN uses military-grade encryption along with top security protocols. Their support crew is very professional and deals with any issues you might come across efficiently.
As is the case with our proper VPNs, you can also ask for a refund within 30 days of your initial subscription date.
Pros
5000 servers in 62 countries.
Military-grade encryption.
Six simultaneous devices.
P2P friendly servers.
Supports US Netflix.
Smart DNS (SmartPlay).
A kill switch.
30-day refund policy.
Browser extensions.
CyberSec.
Double VPN.
Cons
Slow servers.
No free trial.
Doesn't offer split tunneling.
Best VPN for Australia in 2023
After being considered a luxury, VPN is slowly becoming a necessity for everyday Internet users in Australia. Whether you intend to secure your online privacy, access banned sites, or unblock geo-blocked channels, VPN is a must.
Hopefully, this best VPN review guide has given you a better idea of what to avoid and what to look out for when signing up with a VPN provider. Have you been using a VPN while in Australia? Did it change the way you browse the Internet? You can always share your experience by simply leaving a comment below.
Best VPN for Australia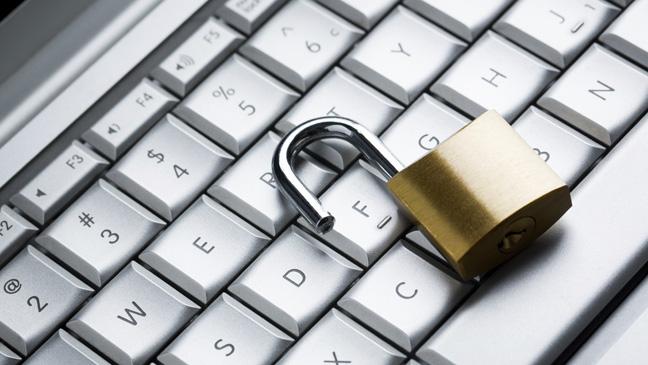 Name: ExpressVPN
Description: Given their long history with online censorship and bypassing geo-restrictions, Aussies sure know how to choose a VPN. Australians, therefore, have been using ExpressVPN to access an unrestricted open Internet.
VPN Apps

Unblock Geo-restricted Content

Speed

Support

Refund Policy