We cannot argue that the Land of the Rising Sun is one of the most technologically advanced nations in the world. Well, let's face it, the country is home the likes of the lithium-ion battery and PlayStation. Technology aside, Japan is also considered as an extremely free nation with very little censorship. However, not everything is so bright as there are limitations, which can be frustrating to many online users. Internet freedom is a necessity, and a VPN is the tool to obtain that. So, here lies the question: What is the Best VPN for Japan? This full comprehensive review has everything you need to know.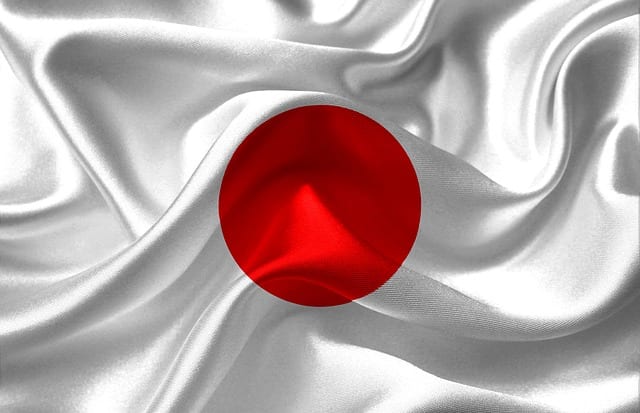 Best VPN for Japan – Content Index
It doesn't really matter if the country has strict internet laws or not, we just can't turn a blind eye to the threats the World Wide Web has in stores for possibly anyone.
A VPN has become a necessity, not just in Japan, but everywhere else. But for today, our main focus is the Land of the Rising Sun and this is the best VPN for Japan review:
Why Use A VPN In Japan?
A lot of material is restricted in Japan, and many users would want nothing more than to bypass it. In order to watch their favorite foreign TV shows, streaming channels or etc they must install a VPN.
People living in Japan probably have their ISPs monitoring their every online move hoping they won't catch them downloading a pirated movie or streaming a restricted service.
That was a brief explanation just to shed some light on what goes on in the virtual world in Japan. However, things are more serious than that and the need for a VPN has become a crucial matter. Why? Find out below:
Torrenting and Streaming Copyrighted Material
While streaming or downloading copyrighted material may be a regular practice to other countries, they are considered criminal offenses in Japan.
Copyright infringement is no joke to the Japanese government, which explains why internet surveillance is heavily implemented there. The government in the country takes a harsh stance on copyright piracy.
In fact, whoever is committing such practices (torrenting or streaming content illegally) might face imprisonment. This is a problem a lot of people face, not only in Japan but around the world.
Streaming content online for free is very popular, despite being illegal most of the time. In fact, around 126.7 billion viewings worth of US-produced TV episodes is pirated every year, which is considered to be a very high number.
Well, Japan doesn't tolerate that, and we've seen previous actions taken by the governments towards people who get involved in such acts. Back in 2019, Lee Jun-Hyung, a 29-year-old South Korean in Mie Prefecture, was arrested for illegally uploading a popular anime show, making it available online for free on YouTube to the BitTorrent network.
Apparently, uploading the sci-fi anime series "World Trigger" on the internet caused total damage of around ¥1.8 billion based on the number of downloads and other factors.
Also, a couple of years ago, the Japanese authorities stormed more than 133 locations and arrested 40 people on suspicion of copyright infringement.
Reports state that these individuals illegally uploaded popular anime shows such as Yo-Kai Watch, Detective Conan, Mobile Suit Gundam, and more to websites such as Share, Perfect Dark, Cabos, and BitTorrent.
Is that All?
Unfortunately, the government isn't the only problem internet users face when sharing files, especially while torrenting. Downloading torrent files might be convenient and easy, but it's definitely not safe.
This is how it works. Downloading and uploading the same files all connect to each other in what's called a "swarm." While this might get users the file they're searching for, another process occurs in the background.
What most torrent downloaders don't know is that they're compromised to every single user who's sharing the same file. In other words, everyone can see each other's IP addresses.
If cybercriminals are within the swarm, they can examine a target's IP address and get a lot of information out of it, including the victim's location and operating system.
Even ISPs and the government can benefit from that as they're keen on finding whoever is downloading copyrighted content. Now, we do not condone downloading illegal content. A lot of users download harmless torrent files, which cannot be found elsewhere.
In that case, a VPN should be present as it hides the users' IP addresses and allows them to download torrents freely and anonymously. No one will be able to trace what they're doing nor get a hold of their location as the IP itself gets cloaked.
In other words, other users in the swarm only see the VPN server's IP address and not the users' original one.
Internet Surveillance
Back in 2011, a tragic nuclear explosion occurred in Japan. The Fukushima Daiichi nuclear disaster resulted in 1 cancer death attributed to radiation along with several injured workers.
This had an impact on Japan in the virtual world as well. According to the 2012 Computer Network Monitoring Law, the Japanese authorities are allowed to monitor their users' internet activity without restrictions or limitations.
The government of Japan issued an official order to telecommunications companies and webmasters to censor any kind of report or news that contradicts what the state media had reported.
In other words, Japan states that the disaster is over, no one can say otherwise. Telecommunication companies are to monitor the internet and scrub any negative stories about the disaster.
Imagine the free democratic nation of Japan, which supposedly values and promotes freedom of speech, has officially allowed online monitoring and snooping.
Despite the intentions, that's still an invasion of privacy, which can be easily circumvented using a Virtual Private Network. A VPN hides the users' IP addresses, granting them complete online anonymity.
With a hidden IP, not entity, be it the government or the ISP, can monitor what they do online. While it's stated that there's little to no overt censorship or restriction of Internet content in Japan, with a VPN, little definitely goes to no censorship with a push of a button.
Geo-Blocking and Restrictions
Aside from privacy concerns, living in Japan, and connecting to the internet there does have its perks. However, Japanese residents will find that there's a wealth of blocked content they can't access from Japan, including streaming services like US Netflix, or Hulu.
Only then, they'll notice that surfing the web with a Japanese IP gets quite limiting. This is what we call geo-blocking, where streaming services and websites restrict users' access to certain locations.
Take Hulu, for example. The popular channel only allows those residing in the United States to access its content. If the users are living in Japan, they'll be operating with a Japanese IP, which definitely doesn't get a free pass to Hulu's library.
In other words, they don't have a US IP address and the following geo-error message is the only thing they'll be getting out of the channel:
"Video not available in this location. This video is not available to watch in your current location. Please select something else to watch. Error code: BYA-403-013."
While the error message shows some hope that there's something else up for grabs, there certainly isn't anything to watch outside the US. Here's where a VPN comes in to save the day. Any of the best VPNs for Japan in this review can be used to connect to a US server and obtain an American IP address.
Then and only then can Japanese residents access the likes of Hulu, Amazon Prime, CW TV, and more. Please note that the same can be done with BBC iPlayer, TSN, and every single streaming service, provided you connect to a server in their respective countries.
What About Japanese Expats?
Japanese ex-pats will face the same problem as well. However, this time around, it's from their country's side. Just like all the aforementioned streaming services, Japanese ones also apply geo-blocking.
That means a Japanese IP address is required to access their content and living outside the country guarantees that this is exactly what the ex-pats lack.
Without one, services such as AbemaTV and Gyao won't allow the users any kind of access. To give an example, here's the geo-error message that pops up the moment ex-pats try to watch any video on Gyao:
"映像の取得に失敗しました. Error Code: video-not-found Technical details: 大変申し訳ありませんが、映像は現在配信されていません."
This is translated to: "Sorry, the video is currently not available." The error also can be easily circumvented with a VPN. All the users outside of Japan have to do is connect to a Japanese server.
After a few seconds, the VPN will establish a connection and grant them a Japanese IP address. As a result, they'll be able to watch all the channels back home no matter where they physically reside.
What VPNs To Use In Japan?
When choosing a VPN, users should look at several factors in the process. Some of them might be the reputation of the company running the VPN, the headquarters' location, number of servers, speed, logging policy, and of course, their unblocking capabilities.
While creating this review, we evaluated every single feature in each of the VPNs on our list today. We conducted thorough research, examined every aspect of dozens of providers on the market.
Finally, we rounded up four of the top VPNs for Japan in the following comprehensive review:
1. ExpressVPN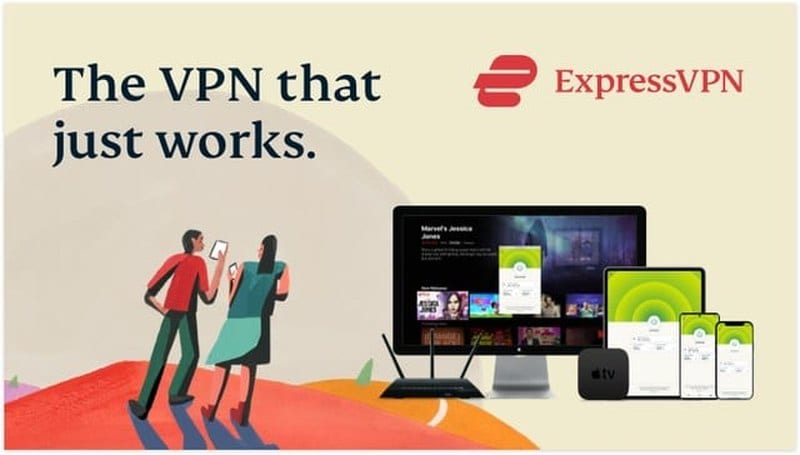 ExpressVPN is one of the best VPNs on the market now. It's based in the British Virgin Islands, which is a region so far away from the reach of the Five Eyes Alliance.
And even if it was, their strict no-logs policy guarantees that no user data is being collected or stored on their servers. Not to mention that they operate RAM servers all over the world.
To be exact, ExpressVPN has 160+ server locations in 94 countries, allowing users to access any streaming service they have on their minds.
The connections offered by ExpressVPN are relatively the fastest, so both their users' streaming and movie downloads will be very efficient. Also, download as much as they want since there's no limit on the bandwidth.
On top of that, users are able to connect five devices under the same account for no additional charge. All of these features make ExpressVPN an ideal VPN for Japanese users.
Now, most of the services no apply VPN blocking mechanisms, which proved to be hard to crack for most of the providers out there. Well, ExpressVPN passed all our tests, unblocked every streaming channel we tested, and allowed us to stream in full HD courtesy of their high-speed servers.
Finally, ExpressVPN offers several subscription plans. Despite being slightly more expensive than the competition, we noticed that anyone would be getting what he/she is paying for.
If not satisfied, ExpressVPN has a 30-day refund policy. Make sure to test everything out and then decide whether to opt for ExpressVPN or not. A 30-day period is more than enough to come up with a decision.
Pros
User-friendly

Tight encryption

Fast speeds

Unblocks major streaming services

2000+ across the world

24/7 customer support

30-day money-back guarantee

Compatible with all devices

Browser extension
Split-tunneling.
Cons
A bit expensive.
No free trial
2. BulletVPN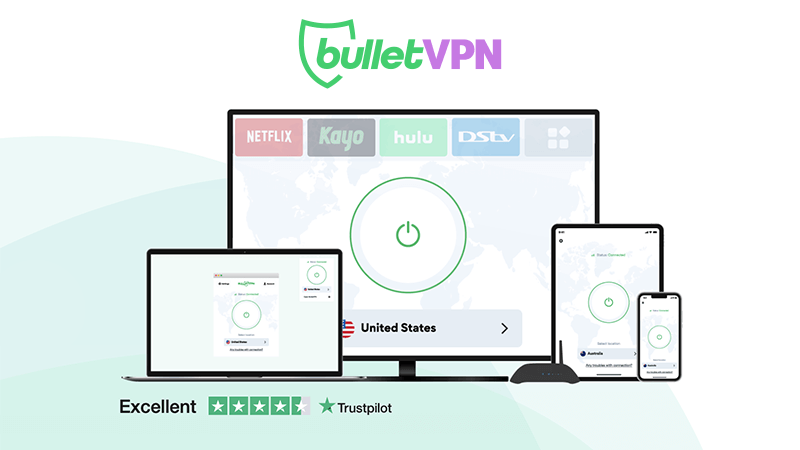 BulletVPN is a user-friendly provider that offers tough encryption and excellent user-friendly applications. The service is based in Estonia, a region where no data retention laws apply, nor does the Five Eyes Association have any part in.
The service has a strict no-logging policy, ensuring that no user data gets in the wrong hands, even if the government got involved. Whatever the users visit or do on the World Wide Web is theirs and only theirs to see.
A wide server network is always a top seller in the VPN industry, and since BulletVPN has 150+ servers in 53+ countries, we had to include it on our list.
The "Bullet" part in the name is there for a reason. Aside from offering blazing fast speeds on each and every server they host, BulletVPN has unique ones labeled as "UltraHD Support" that perform exactly what the name states.
Using one in the US allowed us to stream US Netflix in Ultra HD – no buffering or video quality loss was witnessed. BulletVPN is quite flexible when it comes to subscription plans and pricing.
The price is decent compared to what the users are getting out of it, including the exclusive feature known as Bullet Shield. This technology ensures that the connection is always safe as users are not allowed to connect to the internet unless a BulletVPN connection is established first.
On top of that, BulletVPN offers a 30-day refund policy. However, before new customers get to that, they can benefit from a 1-day free trial by signing up straight from their Android device or by contacting the provider's customer support.
Pros
Easy-to-use clients

Military-grade encryption

Excellent speeds

Supports top streaming services

Kill switch

Servers in 53+ countries

Live-chat customer support

30-day refund policy

Supports all devices

Bullet Shield
1-day free trial
3. Surfshark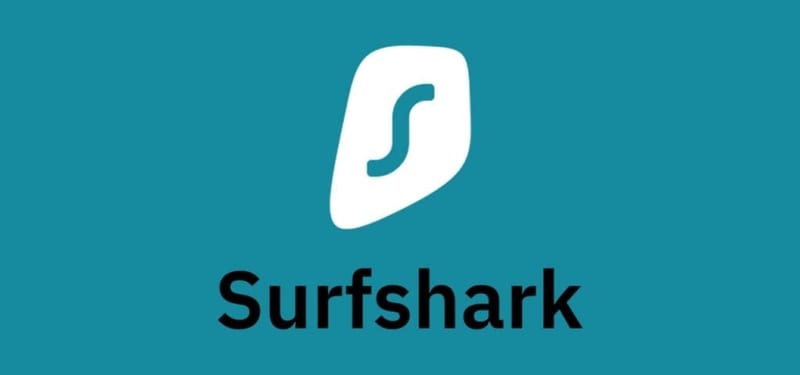 With Surfshark, surfing the internet in or outside Japan will be completely unrestricted. With servers in over 60 countries, you have several options to choose from when it comes to accessing blocked content.
Be it local or international, Surfshark's servers are almost everywhere, especially in Japan (Tokyo) for ex-pats living overseas. Furthermore, Surfshark has everything you need when it comes to protecting your data.
There's Multi-hop that allows a connection to two servers at once, doubling the encryption in the process. There's also CleanWeb, Surfshark's own adblocker.
Finally, Surfshark offers a 30-day refund policy. If you think this VPN failed to live up to your expectations, you can ask for your money back within the first thirty days of purchase.
Pros
256-bit AES encryption

Easy-to-use apps
Kill Switch
24/7 chat support
servers in 65 countries

Unblocks major streaming services

30-day refund policy

Adblocker
Multi-hop
Cons
Expensive subscription rates.
4. Unlocator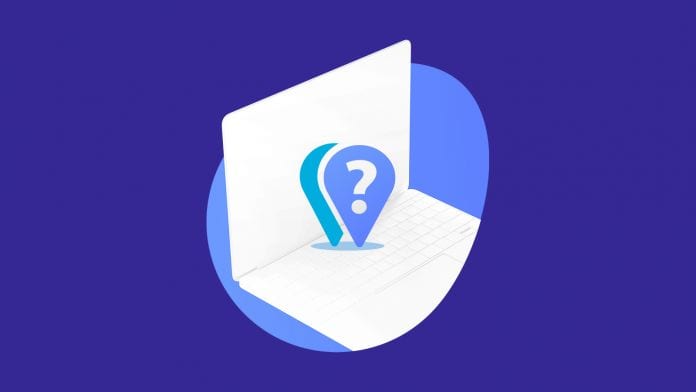 All in all, Unlocator provides a strong case as a reliable provider in Japan with its high level of affordability, and its highly efficient support staff.
One thing that forced us to raise some questions is their headquarters' location. The newly developed VPN service is based in Denmark, one of the countries included in the 14-Eyes Alliance.
We had to dig deeper into the matter as the location poses some major privacy concerns. However, we found that Unlocator's zero-logging policy is as strict as they can be, which is why it made our list.
That's not all. Unlocator used to be a Smart DNS service, strictly used to bypass regional restrictions. Now, it's a hybrid tool with servers across 39+ countries, offering security, privacy, and unlimited entertainment to everyone.
The service offers unlimited bandwidth, so users don't have to worry about any data caps when streaming in HD. Speaking of HD, we ran into some problems while using a couple of Unlocator's servers.
Speed was ok, but definitely not what we expected. However, other servers, especially in the US showed great results, allowing us to stream Hulu and US Netflix in full HD.
Unlocator promises privacy and a kill switch proves that. We also were able to activate their Unlocator Shield feature that keeps us disconnected if the VPN is not activated.
The provider offers a 7-day free trial for anyone to test it out. Once that is over, a new 30-day refund policy begins. In other words, users have a lot of time to determine the service's credibility.
Pros
User-friendly apps

256-bit AES encryption

Unblocks major streaming services

Kill switch

Servers in 39+ countries

Live-chat support

30-day refund policy

Clients for all platforms

Unlocator Shield
7-day free trial
Cons
Inconsistent speeds
No split tunneling
5. NordVPN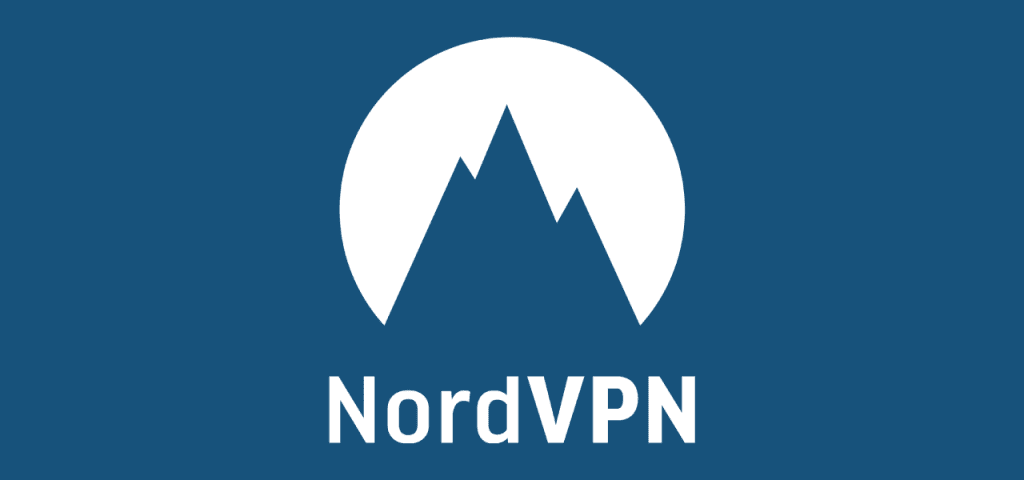 This is an excellent service for Japan for its undeniably strong security. We'll be talking about its features later on in this part. NordVPN is based in Panama – a safe region where no interference by the Five Eyes is present.
With a strict no-logs policy, users can trust this VPN with anything they do. Nothing is recorded, collected, or shared with any outside party. Moreover, NordVPN uses AES with 256-bit keys, one of the toughest encryptions used by the NSA for securing classified information.
With servers in over 59 countries, NordVPN promises that its customers won't be running out of options when it comes to unblocking geo-restricted material.
Also, the provider and all the ones above are a few services that are able to unblock US Netflix, Hulu, Amazon Prime, and BBC iPlayer with ease. However, we ran into some issues with speed.
Some servers proved to be weak when we tried to stream in UltraHD. Not to mention that their Double VPN servers dropped our speeds drastically.
That's because this feature allows the data to pass through two servers instead of one, encryption it twice. speeds are still the fastest. That's good for security, not that grand for speed.
Also, there's CyberSec, a feature that fends of any viruses, malware, or malicious software from targeting one's device. These features are important in today's online world, and to have them with such decent prices is a good bargain.
If not convinced, customers can always as for a full refund within the first 30 days of purchase. Such a refund policy is clearly very common among top providers.
Pros
Easy-to-use apps

256-bit AES encryption

Unblocks Netflix, Hulu, and more

Kill switch available

Servers in 59+ countries

24/7 live chat support

30-day refund policy

Clients for all platforms

CyberSec
Browser extensions
Double VPN
Split tunneling
Cons
Some slow servers
No free trial
Top VPN for Japan – Final Words
Not only does a VPN allow you to spoof your location with a different IP address, but it also helps circumvent censored websites. Subscribing to a VPN is a necessity in countries like Japan.
How else are people supposed to protect their privacy if their data is in the hands of the authorities? With the many blocked contents and some vague monitoring in Japan, it's unimaginable how its citizens can get by without a VPN.
Now that you know what the best VPNs for Japan are, check the stats, pick a favorite, and let us know what your choice is in the comments below.
Best VPN for Japan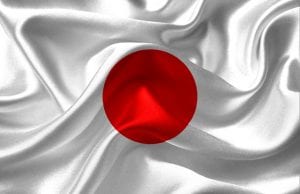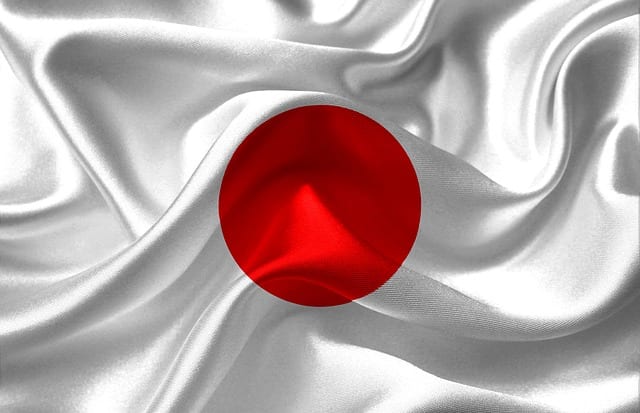 Name: ExpressVPN
Description: In order to access a free Internet in Japan anonymously, you need to sign up with a premium VPN such as ExpressVPN.
VPN Apps

Access Geoblocked Content

Speed

Support

Refund Period