What are the best VyprVPN alternatives? VyprVPN is one of those popular and likable service providers that has caught our attention with its impressive features. It's almost unstoppable with its 73 strategic server locations, unlimited data usage, 200,000 IPs, secure DNS servers, and kill switch. Additionally, VyprVPN's apps are user-friendly and compatible with all platforms like Windows, Mac, Android, iOS, Linux, smart TVs, and multiple router types. It is priced at 6.47$ per month, and in regards to the level of privacy you would be receiving from VyprVPN, the cost is more than reasonable.
The Golden Frog product has an excellent selection of server location worldwide and abides by a strict privacy policy. Their goal is to help users achieve a private, secure, and open Internet with their service provider. Believe it or not, with all the specs and options VyprVPN has to offer, this service provider might not meet customers' expectations. It's also a good idea to be open to options and check out what else is available on the market. There's no harm in examining and testing VyprVPN alternatives, on the contrary, doing so will get you the right VPN.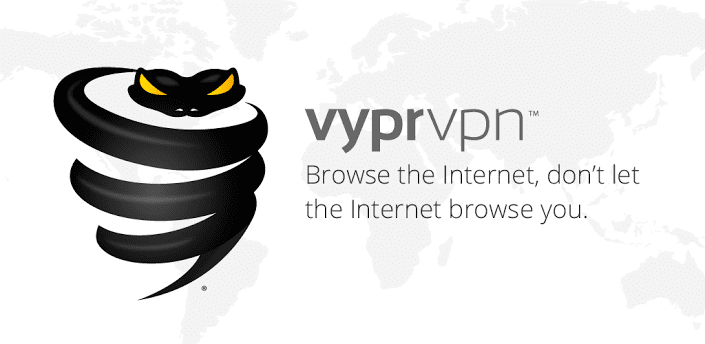 Best VyprVPN Alternative Revealed
We've conducted various tests to find the best alternative for VyprVPN. Here are the results:
Why Need a VyprVPN Alternative?
VyprVPN's steady performances and strong customer support gave it the push it needs in the market. However, P2P users and security fanatics might not find in VyprVPN the qualities they're looking for. This gives them the motive to look for VyprVPN substitutes. Here are some of the reasons why users look for VYpr VPN alternatives:
Some Logging
"Each time a user connects to VyprVPN, we retain the following data for 30 days: the user's source IP address, the VyprVPN IP address used by the user, connection start and stop time and the total number of bytes used." 
VyprVPN won't record the websites you visit or the torrents you download but will keep an audit of your traffic. They claim that they do not monitor the content of users' internet traffic through their servers. The company does ask for your first and last name, billing country, and postcode or zip code, which users might find suspicious.
No P2P Torrenting
VyprVPn clearly states that subscribers who regularly infringe copyrighted material or tamper with content will have their accounts terminated. The possibility of logs being stored with VyprVPN restricts users from practicing  P2P torrenting.
Best VyprVPN Alternatives
Once you get VyprVPN set up and installed, you get to use the Internet anonymously and securely. Regardless of how important safe browsing is, it's not the only thing Internet users seek in a VPN. Torrenting, file sharing, downloading, and streaming essentially are activities Internet users look to perform when signing up for a VPN.
This is mainly why not everyone jumps at the opportunity to subscribe to VyprVPN, simply because it doesn't have it all. With that being said, let's take a look at some VPNs that would serve as great VyprVPN substitutes. Here are some of the best VyprVPN alternatives:
1. ExpressVPN
Should you consider ExpressVPN for your service provider? That's a big fat yes! ExpressVPN is the number one most trusted VPN on the market. They offer excellent services and a wide range of features. Absolutely no user logs are kept with this service provider for it operates according to a strict "No Logging" policy.
They have a 30-day refund policy and allows P2P downloads including torrents on any of its servers. ExpressVPN allows up to five simultaneous connections only. All in all, ExpressVPN does a great job at anonymizing you and keeping you secure, which is why it would make as a good VyprVPN alternative. Read our review on ExpressVPN right here.
You can check out how ExpressVPN compares with VyprVPN by reading our in-depth comparison.
2. BulletVPN
BulletVPN is a likable service provider that operates at decent speeds with unblocking and streaming as its main concern. This service provider doesn't record any of its users' browsing or downloading history.
In other words, they have nothing to store or retain. They offer a no questions asked 30-day money back guarantee in case users were having a hard time making up their mind. It only allows six simultaneous connections. BulletVPN allows P2P torrenting at blazing fast speeds. For more information about this service provider, read our BulletVPN review. 
3. NordVPN
This is a serious service provider that has everything to offer. Because one VPN wasn't enough, NordVPN offers its clients a double encryption through two VPNs. NordVPN never logs you online as they want you to stay secure at all costs. The fact that it keeps no logs makes torrenting and P2P possible.
A total of 6 devices can be connected with just one NordVPN. If you wish to ask for a refund, you can do so within 30 days following your NordVPN purchase. Here's more about this service provider in our NordVPN review.
Are There Any Free VyprVPN Alternatives
It might be tempting to look for free VPN service providers that you can use instead of VyprVPN. But, as we've mentioned time and time again, these so-called 'free' VPNs are not safe to use more often than not.
A VPN provider has to make money in some way. And if these VPNs aren't charging you for their service, you're probably paying them by giving up your private info which can be sold to third-party advertisers. In worst-case scenarios, a free VPN app might be riddled with malware.
So, if you absolutely need a free VPN, look out for premium VPN services which offer short trials. Never sign up for a VPN which advertises itself as completely free.
Best VyprVPN Alternatives
This service provider doesn't log your traffic within a session or closely examine it. It also doesn't distinguish between devices or protocols and to top it all off, it doesn't throttle your Internet connection. There's a lot to love about VyprVPN, however, they might not be enough to hook on users for a long-term commitment. This is why you should explore all of your options before making an impulsive purchase. Do you think we mentioned the best VPNs? Let us know what VPNs you think will make for good VyprVPN substitutes.
ExpressVPN Review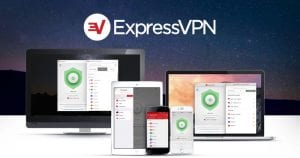 Name: ExpressVPN
Description: ExpressVPN is a VPN service that allows you to browse the web anonymously and unblock geo-restricted sites.
Price: 12.95
Currency: $
Operating System: Windows, OSX, Android, iOS
Application Category: Multimedia
Refund Policy

Speed

Support

VPN Apps