Anyone seriously looking for online security is bound to come across a variety of providers, with all sorts of solutions to offer. They'll come across providers who own their own network, and others who rely on third party servers to facilitate their customer's connection to the Internet. There will also be providers that don't have as much to offer in terms of features, and others that have a whole lot of tools that are placed at their subscribers' disposal. For a VPN company to decide to offer such services, there's normally a lot of research that's been done beforehand on how much it will cost it to provide the service and the margin of profit that they're likely to gain. This is likely how they sit down and agree on the price at which they will offer their VPN services to the end consumer.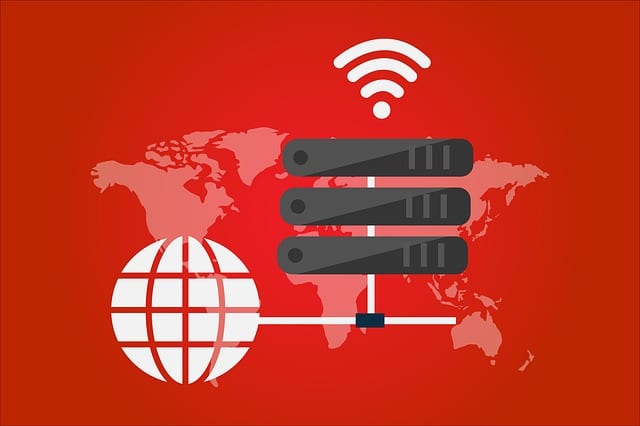 Customers who are looking for the cheapest means of enhancing their Internet privacy are normally very pleased whenever they come across an advert from a provider that offers their service for free. They don't really waste any time subscribing to the company thanks to the exciting prospect of having their Internet traffic concealed at no extra cost. In doing so, they normally don't have the slightest idea as to how the free service is able to provide protection at no added charge.
Running a VPN Service Costs Money
To ensure that a customer's traffic remains private and secure, a VPN service needs to have an Internet connection that's capable of sustaining a high number of users, as well as bandwidth that's large enough to accommodate the transfer of data that's going to be transmitted through users. Bandwidth costs a lot of money, so it might be quite puzzling to think about how a free VPN service is able to sustain such an expense without asking for money from any of its subscribers.
Free VPN Trials
There are a number of legitimate providers that do allow their customers to use their services for free, but this only happens for a restricted period of time. This duration is normally referred to as a trial period, and its intention is to allow prospective customers to try out the service to see if whatever's on offer is worth the price that's being asked. 
Free VPNs Are Potentially Unsafe
Some VPN providers offer a part of their service for free. Such providers are usually labeled as 'Freemium' VPN services. You basically don't get the full premium VPN service unless you pay for it. The trade-off means that the free VPN app you're using might include ads, limited bandwidth, limited server switches, and a restricted number of VPN servers.
The completely free providers, on the other hand, do offer their services without any added cost, but the quality of the service isn't really as good as you would have hoped for. After signing up, you'll see that your connection becomes frustratingly slow, such that it takes a whole lot longer than you'd be content with when streaming movies or downloading content. Another set back that comes in the form of free VPN services is the fact that most of them are run by cybercriminals; the very people that you were subscribing to a VPN service to avoid. They make some small change through the adverts that they allow to run on their service, and they use this little revenue to facilitate a connection (however bad it may be).
Many 'free' VPNs even sell your personal data, including your email address or even phone number, to third parties. Instead of protecting your online privacy by using VPN, you're actually jeopardizing it. 
Hola, one of the world's most popular free VPN services, was practically selling users' bandwidth to anyone willing to buy. This means all Hola users were turned into botnets. It has also been proven that Hola has been testing injected ads into users' browsers.
Hotspot Shield, another 'free VPN, was caught selling their users' data to third-party advertisers.
Why You Should Opt For A Paid VPN Service
Paid VPN services offer a whole lot more value than you're ever going to get from free ones. That, alongside the fact that there more than enough providers in the market at various price brackets should be reason enough for you to sign up with a credible service, and not waste your time getting frustrated with services you shouldn't really be dealing with.
To help you identify the best VPN providers to subscribe to, we've come up with a short list of three that we're sure will cater to most of your security needs online:
1. ExpressVPN
Not many providers come close to the level of quality and customer satisfaction that you get out of subscribing to a service like ExpressVPN. Their network of about 1000+ servers is sure to keep you connected to your sites and channels, regardless of wherever you may be. With a customer service team that's on call 24/7 to answer your questions, the service is a top choice for anyone who is just getting acquainted with VPN. For the loyal subscribers that go as far as recommending the service to their friends, ExpressVPN offers a month of free use for both parties upon successful subscription. Also worthy of mention is the fact that ExpressVPN offers their services at one of the highest rates around, so you might want to first try out their 30-day money back guarantee to determine if they're the service for you.
2. NordVPN
NordVPN is one of the few services that truly outdoes itself in an effort to provide the highest number of services to their customers. NordVPN subscribers get to enjoy tools such as DoubleVPN, Tor over Onion support and up to 5 simultaneous connections all under one account. With their headquarters safely tucked away in Panama, subscribers can rest assured that none of their browsing records will ever get released thanks to a strict zero logging policy that is immune to any form of data restriction laws. Their server network is also impressively large, spanning over 4000 servers well distributed among up to 100 capitals all over the world. They allow customers to try out their service for three days at no extra cost.
3. IPVanish
IPVanish is one other particular service that's carved out a section of loyal users over time thanks to the quality services that they're known for providing. As a top tier service, they offer more than 40,000 IP addresses on 850 servers, scattered across more than 60 countries. They also offer unlimited bandwidth, zero logging, anonymous torrenting and unrestricted P2P traffic. Their app is also well designed and compatible with devices running on Android, Windows, Linux, Mac, and iOS. Any new users who run up to problems should feel free to contact their reliable customer service since they can be contacted any time of day either via their chat facility or email. Anyone who's interested in their service ought to take up their 7-day money back guarantee offer and see how well the provider might work for them.
Wrap Up on How Free VPNs Make Their Money
If you're unlucky enough to have signed up with a service that sells personal details such as your email address or even phone number to third parties, you'll probably be bombarded with tons of spam email that you'd rather not have in your inbox. Take control of your online security by signing up with a credible VPN. The three choices we've listed above are more than capable of taking care of your online security needs.