The number of Internet users who continue to fall victim to online scams and blackmail is rising at a very alarming rate. Most people don't quite understand how they even put themselves at risk by getting online without any form of protection. They, later on, end up as the primary victims of hackers and cybercriminals, who use underhand tactics to get hold of their personal information.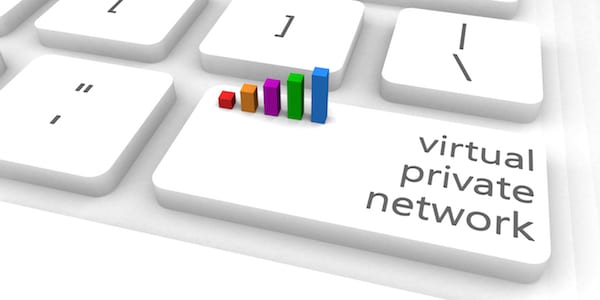 Think about what can happen if someone manages to get access to your computer and somehow retrieves your bank account number or password, which you may have entered as you were shopping online and paying for your goods. They can go on and withdraw your money, without you even getting to know about it. These are the kind of risks that using a tool like VPN will help you avoid.
Best L2TP VPN Providers
Important!
ExpressVPN no longer supports the L2TP protocol. We advise you to setup their OpenVPN protocol instead. It's much safer.
All premium VPN service providers offer L2TP/IPSec protocol. Therefore, it's somehow difficult to pinpoint which ones are better than the others. Nonetheless, here's our list of top recommended VPNs for the L2TP protocol:
Using a VPN – The Basics
To begin with, VPN stands for Virtual Private Network. This is more or less a collection of servers belonging to one provider that allows users to route and encrypt their information. The servers are all based in different regions, and this allows users to decide where they want to seem as though they are based, or to be able to view sites that can only be accessed within a particular country. These sites are what most people call geo-restrictive sites.
VPNs provide security to their users by encrypting their connection and hiding their identity. If you have your connection encrypted, people like hackers and spammers won't even be able to access your device, and this will keep them away from stealing your personal data. Through encryption, user data gets encoded and decoded only by your VPN client. On top of encryption, VPNs also apply the use of different protocols to further secure your data, with four of the most popular protocols being PPTP, L2TP/IPSec, SSTP, and OpenVPN. In this review guide, we're going to be looking closer into the L2TP/IPSec protocol, the features you'd expect from it, as well as the best VPN services that offer this particular protocol.
The L2TP/IPSec VPN Protocol
Layer 2 Tunneling Protocol or L2TP is a tunneling protocol that acts as a medium for the movement of data packets between two points. A protocol, in this case, refers to a list of requirements that ought to be met first before a connection to the Internet is established. L2TP is thought of by most as the progressive alternative to PPTP, mainly because data transmitted through the PPTP protocol is considered vulnerable especially during transmission.
It's also important to understand that most people refer to L2TP without mentioning IPSec; the encryption protocol that makes it better than PPTP. Remember, L2TP is just a tunneling protocol, and so Internet Protocol Security (IPSec) provides the needed security by applying multiple encryption algorithms to the data being transmitted. The protocol allows for data authentication and also prevents man-in-the-middle attacks and interferences.
The Best VPNs for L2TP/IPSec
The L2TP/IPSec protocol is considered the second-best only to OpenVPN and is the alternative protocol to go for if OpenVPN isn't offered. The protocol also offers double encryption, and as a result, your browsing speed gets cut off slightly to facilitate this. Nonetheless, L2TP can be used with a wide range of protocols and offers reliable online security. If you decide to go with this kind of encryption protocol, then there are a number of VPN providers that we can recommend you check out:
1. ExpressVPN
Based in the British Virgin Islands, ExpressVPN offers all the popular VPN protocols, and this includes L2TP/IPSec. The service has built a name for itself as offering the best in terms of online security and has even won numerous awards to that effect. Established in 2009 in the British Virgin Islands, ExpressVPN has about 2000 servers under its control and also has a string of Stealth Servers that facilitate VPN use without detection especially in highly censored areas such as China, Korea, and the Middle East.
Users can also count on its strict zero-logging policy, as it prevents ExpressVPN from monitoring or logging its' subscribers use of the Internet. The service package also includes additional features such as an Internet Kill Switch that shuts down your connection in case your VPN client gets compromised, and support for up to 5 simultaneous connections under one subscription. Encryption is also reliable, as ExpressVPN offers the Advanced Encryption Standard to secure user data, alongside OpenVPN as the preferred VPN protocol. For more information on this provider and what is offered, take the time to read through our ExpressVPN Review.
2. BulletVPN
BulletVPN also offers the L2TP/IPSec protocol but recommends that users rely on it for their mobile devices. Other than that, the service is also preferred by subscribers since it has more than 150 servers in 55 countries, thereby giving more options to its customers.
The service was founded in 2017 and is based in Estonia. The service promises a reliable zero-logging policy. BulletVPN also supports and encourages torrenting, promising protection for any of its users who choose to engage in it.
Perhaps one of the most prolific features of the service is its capacity to have up to 6 multiple devices connected to it and the ability to unblock every streaming service out there. To know exactly what you stand to gain out of BulletVPN, make sure you get to read our BulletVPN Review.
3. NordVPN
NordVPN fully supports the use of the L2TP/IPSec protocol, and even offers tutorials on its website for anyone thinking of using that particular protocol. This proves that the service does the most to offer reliable resources to its users, and even has a customer care team that can be contacted at any time of day or night through phone, email, or even social media. The service has about 4000 servers in its network and has some of the most security-centered features on offer.
Take for example its support for Tor over VPN and this allows customers to use its service in conjunction with VPN for increased anonymity. The service also offers double VPN encryption where users get to connect to two servers for added protection. Data is kept private thanks to their strict no logs policy, their automatic Internet kill switch, and their DNS leak protection mechanism. The service is great for HD streaming and even allows users to select which servers to connect to depending on the kind of work they need to get done. Go through our NordVPN Review for a deeper insight into what the service can do for you.
Final Words on The Best VPN for L2TP/IPSec
Now that you have a better understanding of what the L2TP/IPSec VPN protocol entails, the three providers we've listed are all well suited to secure your browsing through it and ensure that your data remains protected whenever you're online.
Best VPN for L2TP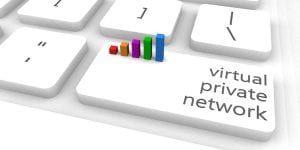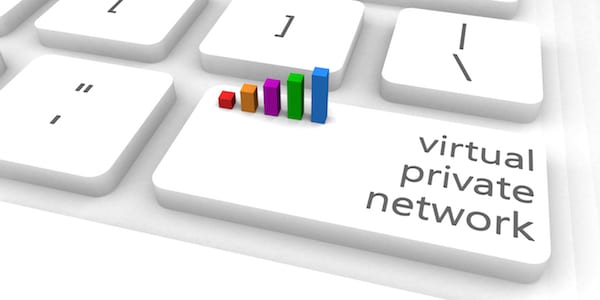 Name: ExpressVPN
Description: All premium VPNs offer their users L2TP encryption. It's therefore somehow difficult to pinpoint which ones are better than the others. Nonetheless, ExpressVPN does stand out in terms of their overall cybersecurity package.
VPN Apps

VPN Protocols

Speed

Support

Refund Policy