DDoS Protection: Which VPN Should You Get?
|
DDoS attacks are attacks that attempt to take an online service off-line by overwhelming it with traffic from different sources. This kind of attack makes up a third of all downtime incidents and is a "service" offered by hackers for a minimal fee. In other words, DDoS attacks are serious, and you need a VPN that offers DDoS protection in order to keep yourself and your website safe.
This article will explain what DDoS attacks do, how a VPN can protect you from those attacks, and what are the best VPNs you can use that offer a DDoS protection.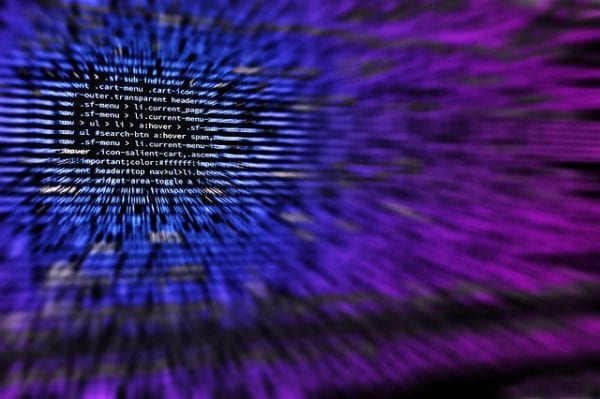 Content Index
---
What is a DDoS Attack?
DDoS is short for Distributed Denial of Service, which pretty much states what kind of an attack this is. A DDoS attack is when a hacker floods a server, network, or service with so much traffic that normal traffic can't get through anymore.
In other words, a DDoS attack overwhelms a target to the point where it is forced to "deny service" to legitimate requests.  DDoS attacks are very common, they cause up to a third of all "downtime" online and are one of the main reasons why random internet users end up with malware. You can get a better idea of the different types of DDoS attacks, how they're set up, how they're executed, and why in this article, but for now what you need to know is:
DDoS attacks aim to shut down online services for a while.
A DDoS attack can be made on a personal device/website.
It is very possible for you to participate in a DDoS attack without even knowing it.
Online Gamers are at high risk for DDoS attacks.
As you can see, a DDoS attack is very serious, which is why you need a viable way of protecting yourself and your business from it.
How Can a VPN Offer DDoS Protection?
Now that you know what a DDoS attack is, it's time to learn a little about DDoS protection. Some VPNs offer protection against DDoS attacks, whether it's by filtering out excessive request floods or by offering anti-DDoS servers for their users to connect to.
Even a VPN's base function, which is spoofing your IP and encrypting your traffic, acts as a form of preventative protection against DDoS attacks. A DDoS attack cannot take place if the IP of the server/website/network isn't known to its attacker. For this reason, some VPNs offer up dedicated IP addresses that you can purchase/rent.
To take it a step further, VPNs that have add-ons against malware can protect you from being a part of a DDoS attack. If a hacker has managed to hack into your devices with malware, then it's very possible for your device to become part of the traffic flood in a DDoS attack. A VPN that can block these kinds of hacks, or a VPN with an anti-malware add-on, will prevent that.
Best VPNs with DDoS Protection – Short Version
As usual, if you're familiar with the world of VPNs, here's a short version of the best VPNs you can use against a DDoS attack:
Best VPNs with DDoS Protection – Long Version
The sad truth of the matter is that not all VPNs have a DDoS protection feature. If you're going for a free VPN service, for example, this is definitely a feature you should forget about. In fact, you should probably forget about free VPNs in general, as they're usually very dangerous (hello, malware). To make things easier for you, here's a list of credible VPN providers that do offer a form of DDoS protection:
ExpressVPN
I'll start by saying that ExpressVPN is known to be the leading VPN provider on the market, so there's little chance of you going wrong with this one.
You might be wondering why ExpressVPN tops this list when it doesn't explicitly have an anti-DDoS feature, but "explicit" is the keyword here. ExpressVPN has built-in protection against DDoS attacks on all of its infrastructure, and the provider filters out floods of requests routinely. With ExpressVPN, you'll also be getting:
2000 servers in 94 countries, all of which have the built-in anti-DDoS technology.
Military-grade encryptions with the latest in VPN protocols.
Fast internet speeds.
A 30-Day Money-Back Guarantee.
A strict Zero-Log policy you can count on.
BulletVPN
The second VPN on this list, BulletVPN, is one of the best VPN providers to offer DDoS protection. BulletVPN gives you the chance to connect to more than 150 servers across 55 countries, giving you dozens of options to choose from.
DDoS attacks are dangerous, and BulletVPN is one of the tools to prevent any. Here's what you get with this service:
Global server network.
Bullet Shield.
Kill switch.
Military-grade encryption.
Blazing-fast speeds.
30-day refund policy.
1-day free trial.
NordVPN
NordVPN subscribers have dedicated anti-DDoS servers they can connect to. In fact, NordVPN has 3 DDoS protection servers in the US, 1 in Canada, 1 in Germany, and 1 in Italy.
These servers are usually used by online gamers, as they are the most at risk of a DDoS attack (out of average internet users, of course). When you sign up with NordVPN, you also get:
2048-bit SSL encryptions and 5 VPN protocols.
Double VPN feature.
Over 3000 servers in more than 60 locations.
Ad-block and malware-block add-ons
30-Day refund policy.
How to Install a VPN
Now you know what a DDoS attack is, how a VPN can protect you from it, and which VPN you should get for that. Now let's talk about how to install your VPN onto your device(s):
Go to the VPN provider's website and sign-up for the service.
Download the VPN app that matches your device. Usually, you'll find a native app for Windows, Mac, iOS, and Android devices. Most VPNs have guides on how to install the VPN onto non-native devices. (Check out ExpressVPN's guides here).
Install the app and launch it. Sign in using your credentials.
Connect to the Anti-DDoS servers (if specific ones are available) or any server (if DDoS protection is found on all servers).
And there you have it! Simple, right?
Best DDoS Protection VPNs – Final Thoughts
DDoS attacks are constantly growing in number, targeting everything from personal users (gamers) to online service providers. It may be impossible to stop an attack while it's happening, but a VPN is your best preventative measure. With a VPN, you can remove the possibility of an attack in the first place.
Best VPN for DDoS Protection
Online Security

Support

Speed

Access to Geo-blocked sites

VPN Apps