One of the first go-to websites that cross your mind when you're in a tech-dilemma is Trustpilot. It has reviews from all over the world combining users' experience and tech-savvy individuals. Nowadays, the VPN market is the most-talked-about when it comes to the internet. Therefore, I've done a bit of digging on my own. This is a VPN review based on what Trustpilot had to say.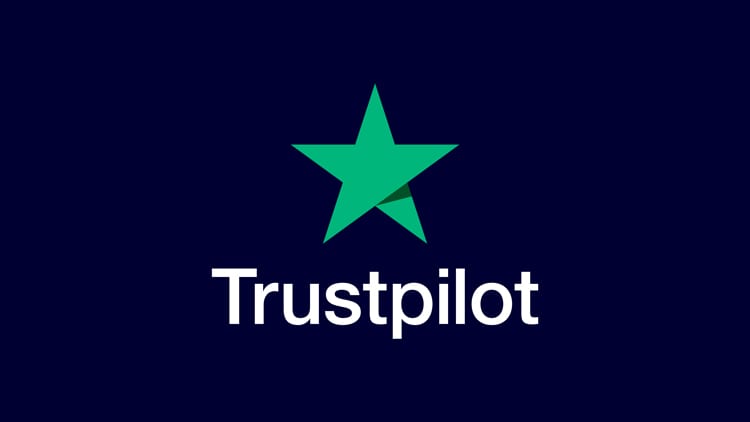 Before We Begin
Trustpilot is a consumer review website founded in Denmark back in 2007. The site is free for consumers and it offers freemium services to businesses.
The website has more than 700 people working around the clock as it welcomes more than one million reviews each month. Some may doubt the transparency of the website as fake reviews may be posted.
However, Trustpilot reserves the right to remove reviews without explanation. It insists that it always makes a bona fide effort to obey the law and its published policies to ensure that only authentic reviews remain on the website.
Today's review will sum up the best VPNs on Trustpilot. Before we kick off, check them out in the table below so that you can have a small insight at what's about to come next.
Best VPN Reviews on Trustpilot
There are a lot of VPN providers to pick from on the market. However, not all of them can suit your needs and grant you what you're looking for. Trustpilot is one of the top stops that most of us turn to when we want to evaluate a certain product. Therefore, based on what I've learned for the website, here's the full review of the top VPNs out there:
ExpressVPN

ExpressVPN is a really good VPN provider. It comes first on our list due to the "Excellent" ranking it has on Trustpilot. Their servers are always up and running with good internet speed for streaming and such. The service includes servers all around the world.
This VPN provider offers top-notch security measures that help keep your device safe whenever you connect to the internet. With high-level military-grade protocols, you're completely guarded against cyber attacks and monitoring attempts.
Moreover, ExpressVPN allows you to connect three devices under the same subscription, which means that you can share your VPN credentials with 2 of your family members and friends, excluding you of course.
ExpressVPN uses 256 bit AES encryption, which works in tandem with VPN protocols such as SSTP, PPTP, L2TP/IPSec. I highly suggest OpenVPN, but it comes as default anyway. When it comes to privacy, this VPN adopts a strict no-log policy. So, you can rest assured that no one will get a hold of your history. With a zero-log policy, how is the government going to ask for something that doesn't exist in the first place?
In case you run into any trouble and contact their customer service, you will receive excellent help every time! If you want to know more, check out Trustpilot's ExpressVPN review.
BulletVPN
BulletVPN is a great VPN to make use of. It has servers pinpointed strategically around the world and they're blazing fast as well. You can tune into geo-restricted channels using 154 servers in 55 countries. Although it's new, this VPN has proven itself worthy to be on the top of the VPN market.
As you can see, Trustpilot's review marks it as "Excellent", which shows that the VPN is not messing around at all. Their customer support is outstanding. Fast replies to your questions and problems! Replies are one day or less. And, 99% of the time, the first suggestion they have for you will fix the problem. Not to mention that you can contact them via live chat.
On the other hand, streamers that don't mind going exposed to the web can benefit from their Smart DNS feature. With this, no encryption will be provided. This means that you won't be adding an extra layer of protection but will be operating at full internet speed. You can learn more about this VPN by checking Trustpilot's BulletVPN review.
NordVPN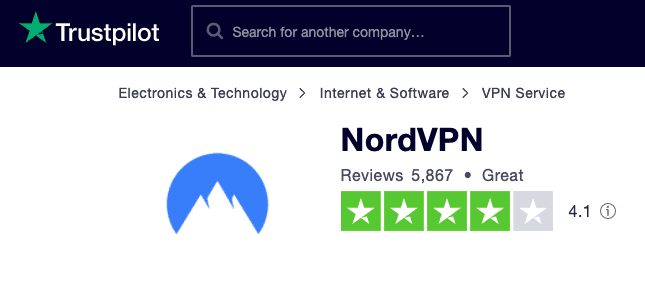 NordVPN is another reliable provider to invest in. This VPN is second on our list. Although it has a "Great" rating, NordVPN has had its fair share of controversies with Trustpilot, faking some of the comments to get high ratings. Aside from that, NordVPN is a good service to use.
It works as advertised and you'll have no problems while operating its application. Simple easy installation and the user interface make it very pleasant to use. NordVPN is recommendable for everyone.
This is mostly because the VPN includes more than a thousand servers within its network. You can navigate between over 5000 servers in 59 countries, which lets you access hundreds of geo-restricted channels no matter where they are.
NordVPN offers you the chance to connect 6 devices with one subscription. This means that you can literally safeguard 6 devices at once.
The VPN provides unlimited bandwidth and server switching. if you need help with the installation or with any problem you face, you can always contact their support team that's available 24/7. Check the full reviews here.
SurfShark

Surfshark is the last VPN we'll be covering in this review. Having an excellent rating on a website like Trustpilot is quite an achievement if I may say. This VPN provider is new to the industry but has proven itself a storm to be reckoned with.
SurfShark's server network includes more than 2000 servers in 65 different countries. That's not a small amount for a newbie right? The best thing about this provider is that you can benefit from an unlimited number of connected devices under one subscription. Pay once and you'll get your family and friends to use this VPN with no extra cost.
Alongside unlimited simultaneous connections, you'll be treated with unlimited bandwidth and server switching. And let's not forget that SurfShark also adopts the no-log policy system that every privacy seeker looks for.
hasn't been around for very long, but in a short time, they've created a powerful VPN. This newcomer has stormed the VPN industry by surprise thanks to the features it offers their users upon subscription.
Other than that they offer a 24/7 live chat support and its a top candidate to unblock the likes of HBO, Netflix, Hulu, and so many more channels. Want to know more? Check out this Trustpilot's SurfShark review.
Do We Put the "Trust" in Trustpilot
The problem is that we don't know for sure. The website is well-known to be an unbiased review site. it takes all users' experiences and adds them up to give the results everyone wants. However, you never know if the reviews being submitted on the webpage are legit. They might be fake just to elevate the status of a certain product. Independent investigations have revealed that review websites such as Trustpilot have fake reviews on an almost industrial scale, but Trustpilot insists that it strives to only include genuine reviews.
Take NordVPN for example, the website states that this VPN was using fake reviews to rank higher. We don't know if this is true or not, but we do know that Trustpilot penalized one of the top VPNs in the industry and gave it a very low "Poor" ranking. Manipulation of reviews is not a good thing when you want to invest in anything. Anyone of us turns to users' reviews in order to ease their search. Apparently, Trustpilot doesn't tolerate fake reviews and decided to demote NordVPN accordingly.

Based on what I've seen so far, Trustpilot is pretty honest in reviews. I mean take ExpressVPN, it is one of the best VPN services in the world and it has an "Excellent" rating.
Best VPNs Based on Trustpilot
There you have it, folks. The top VPNs in the industry are fully reviewed based on what Trustpilot has to say. If you're willing to invest in one, make sure you read this article, check the features carefully, take a look at what users have to say, and then decide. Don't take a hasty decision, online privacy and security is not something you want to compromise.
Best VPN Review (Trustpilot)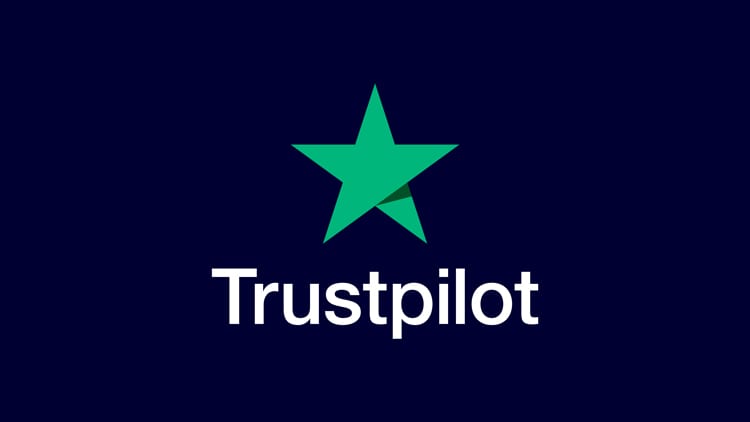 Name: ExpressVPN
Description: Although ExpressVPN is a bit pricier than other VPNs, their overall package is unrivaled. If you're looking for a top-class VPN, this is the one.
VPN Apps

Access Blocked Content

Speed

Customer Support

Refund Policy