Point to Point Tunneling Protocol, abbreviated as PPTP is actually the first ever VPN Protocol to have ever been used. It was developed as the brainchild of Microsoft's Gurdeep Singh-Pall, who came up with it back in 1999. He intended for it to route network traffic over unsecured networks such as the Internet, so that corporates would be able to develop networks that could rely on publicly available infrastructure. He pioneered what then led to the different VPN protocols that are offered by different services today, though his invention has still maintained its usability despite being decades old.
Ever since PPTP was established back in 1999, there have been so many other protocols that have been developed and launched that make this particular one very much obsolete. The question that may probably be running in your mind is, why is PPTP still being offered, while we have more advanced protocols such as L2TP/IPSec and OpenVPN?
Best PPTP VPN Summed Up
Most VPN service providers still offer their users support for PPTP even though it is less secure than OpenVPN and L2TP/IPSec protocol. Perhaps the fact it is easier to set up has allowed PPTP to maintain its popularity. Here are our favorite picks in terms of best VPNs for PPTP:
Why 
PPTP 
Is Still In Use
To begin with, PPTP enjoys native support on almost every other device platform. Compared to all the other protocols, it is the easiest to set up, and also cuts out the least amount of speed when applied by your VPN client. Apple did, however, drop PPTP support from Mac, iPhone, and iPad due to its inferior security when compared to other protocols. PPTP also does not require as many resources to get running, and this makes it the most preferred VPN protocol especially if the device you're using it on is your mobile phone. Again, compared to the other protocols, PPTP won't drain your battery as much. You'll save a lot of power by using PPTP as your chosen protocol.
How 
PPTP 
Works
Now that you know why people still prefer to use PPTP, let's get a little technical and look at how it works. PPTP essentially involves the creation of tunnels (hence Point to Point Tunneling Protocol) to the VPN client in use, that only supports two types of information flow. There can either be control messages that manage the VPN connection or data packets (your use of the Internet) which pass to or from the VPN client. This, however, is a very basic way to put it. You can learn more about it, and the other VPN protocols here.
Despite other VPN protocols offering really better security compared to PPTP, the protocol is still good for protecting your connection if you join a WiFi network, and speeding up your connection if you spend a good majority of your time streaming online.
The Best VPNs for PPTP
As mentioned before, PPTP pretty much has native support from a wide range of devices and platforms, though there are still providers who are capable of offering the VPN protocol with added benefits. We're going to take a look at some of the best VPNs for PPTP so that you have an idea of where to look in case you're hoping to use this particular VPN protocol.
1. BulletVPN
BulletVPN is the only one on our list that fully supports the use of PPTP, and this is evident from the numerous tutorials that can be found on their site for setting it up on different types of routers, as well as operating platforms.
The service is based in Estonia and has an impressive 150 servers in its growing network, of which all are scattered across 55 countries. As a service that was established as early as 2017, the team behind BulletVPN has been able to gather a lot of experience on how the market operates, and this has enabled it to come up with innovations of its own.
The provider keeps no data of your browsing history, offers unmatched streaming speeds, and unblocks any streaming service you want wherever you may be. More about this provider is available on our BulletVPN Review.
2. ExpressVPN
(PPTP No Longer Supported)
ExpressVPN offers a broad range of protocols, allowing customers to choose from OpenVPN, SSTP, L2TP/IPSec and PPTP. The service is however quick to point out that choosing PPTP would mean that your security online really is non-essential. With that said, ExpressVPN also takes the pressure out of you having to choose which service to subscribe to since the ExpressVPN app is capable of automatically choosing which service you ought to subscribe to.
ExpressVPN is a well-respected VPN provider and has the awards to prove it. The service has around 2000 servers around the globe and glowing recommendations for its customer care service.
Based out of the British Virgin Islands, ExpressVPN ensures customer data isn't monitored through its zero-logging policy, and also assures users that they're able to switch servers as much as they would want. Security is provided through 256 bit AES encryption, and subscribers are allowed to have up to 5 simultaneous connections. For the full details on what ExpressVPN allows you to do, have a look at our ExpressVPN Review.
Conclusion On The Best VPN for PPTP
Don't let anyone lie to you that PPTP is too old of a protocol to use. It still gets major props for being the fastest VPN protocol to use, but only if the work you're doing online is not that sensitive. Have a closer look at each of the providers we've mentioned through their individual reviews, and you'll have a better idea of the kind of service to expect once you sign up with them.
Best VPN for PPTP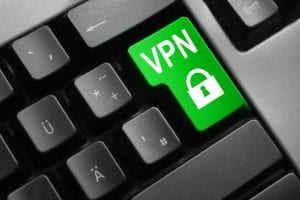 Name: ExpressVPN
Description: PPTP's inferior security hasn't pulled people away from using it. Sign up with ExpressVPN if you're looking for a VPN provider with premium PPTP support.
VPN Apps

VPN Protocols

Speed

Support

Refund Policy