Best VPN for Gaming – 2023 Review
Last Updated On: December 5, 2022

|

1 Comment

|
What is the best VPN for gaming in 2023? Games such as Overwatch, Diablo 3, FIFA, Call of Duty, Counter Strike, Battlefield, World of Warcraft, PUBG, Fortnite, Starcraft II, Destiny, and League of Legends have taken the online gaming community by storm. On the other hand, the benefits of using VPN continue to get more and more well known. Hardcore PC, PS4, and Xbox One fanatics are also taking note of what this emerging technology is able to do for them.
VPN advantages include improved speeds, latency and reduced lag. The misconception is that most people expect that using a VPN would slow down their connection because of encapsulating and encrypting each data packet. This preconception is somewhat true; but then again, it highly depends on which VPN service provider you choose to subscribe to. Let's take a look at the best gaming VPNs for Battle.net, Blizzard, Steam, PSN, XBox Gold and other platforms as of 2023 in the review below.
Best VPN for Gaming in 2023 – Summary
The best VPN for gaming is:
Here's the best gaming VPN sum-up for those who are already aware of the many benefits of using virtual private networks while gaming. You can find a detailed review of each of the following VPN providers below.
Best VPN for Gaming in 2023 – In-Depth Review
ExpressVPN – Top Gaming VPN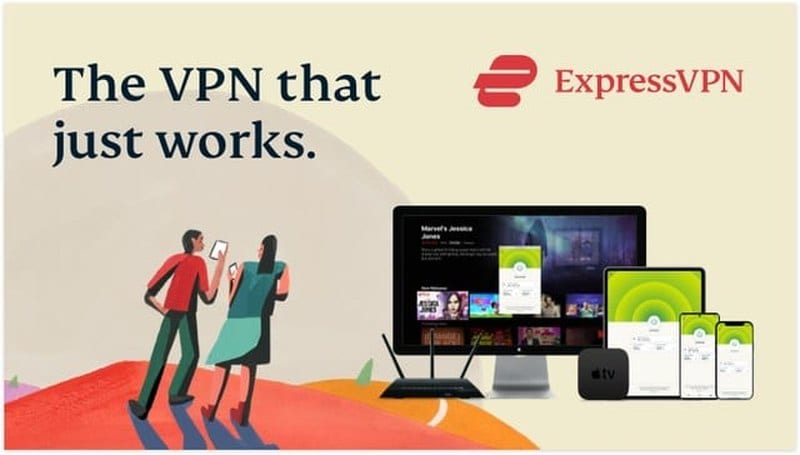 The fast nature of ExpressVPN's vast network ensures that console gamers from whatever region are able to enjoy good ping times and low lag, especially when connecting to servers located far away. This level of encryption is good enough to prevent DDoS attacks, meaning users can rely on ExpressVPN's service for uninterrupted gameplay. Also, their tier-1 network allows them to keep a good response time; a huge plus for all those fast-paced games.
BulletVPN – Best VPN for Gaming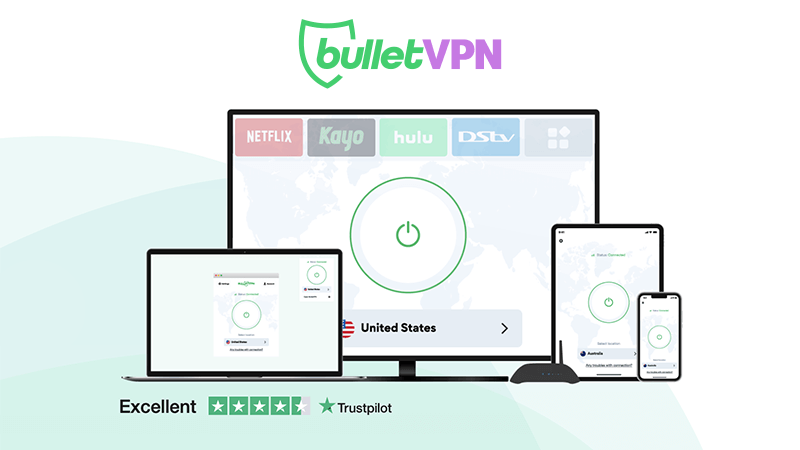 Next, on our list of the most reliable gaming VPNs is BulletVPN. The new VPN service promises to match up to the competition and offer its subscribers an even better experience. They have VPN servers in over 55 countries, most of which are based in tier-1 data centers.
BulletVPN offers a 30-day money-back guarantee. They also allow 6 simultaneous connections, enough to keep you happy with your online protection as well as enhanced gameplay features.
NordVPN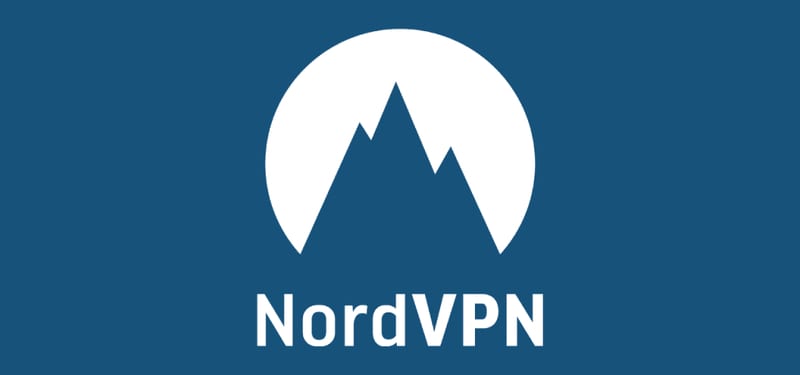 With Dedicated Game Servers built for speed and strategically located for optimum gaming efficiency, NordVPN is one of the few providers in the market that is genuinely doing a lot to better the experience of the gamers already subscribed to their tier-1 high-speed network. Everything is tweaked to ensure you get all the thrill there is from your fast-paced gaming.
With well-optimized bandwidth and the lowest possible response times, NordVPN is calling out players who are ready to take their experience to the next level. In as much as their service is optimized for mainstream gamers, their large network still allows you to use their services for your online privacy and security needs. NordVPN has a 30-day money-back guarantee.
VPN – An Online Gaming Necessity
Many of the users who choose to try out VPN mainly do so in order to keep their data private while online. By adding an extra layer of security, stealing your private info becomes much harder. The benefits that come with subscribing to VPN include access to regionally restricted websites like Netflix or Youtube, P2P torrenting, as well as online anonymity. With VPN, gamers should expect access to geo-blocked gaming servers for MMO & MMORGP game titles that are almost never released or accessible internationally from regions such as the US, Japan, UK and often popular Asian game markets.
The continuing innovations in technology have allowed VPN providers to increase their speed over connectivity. This can be seen by the number of services that offer tier-1 networks resulting in routes between subscribers and gaming servers being substantially shortened. As a result, hardcore gamers no longer had to set up their own VPN servers to create access to those highly sought after ping times.
The providers have even gone a step further to strategically place their servers near as many global gaming servers as possible to reduce the most lag. To professional gamers, even a fraction of a second in lead time can be the determining factor between winning and losing a death match.
VPN also allows you to have an extra layer of security which is important especially when playing during international events. It'll prevent against DDoS attacks during games, which have the potential to shut down a whole tournament.
Advantages of Using a VPN Service For Online Gaming
Access countries that have earlier game title launch dates and be the first to play newly released games.
Secure your online traffic and keep your data private through encryption.
Access regionally restricted MMO & MMORPG games, DLC content; or Xbox Live and PSN Exclusives.
Prevent DDoS attacks which are very common during e-sport tournaments.
No more dealing with horrible ping times since you'll get to access game servers from across the world through VPN.
Shorter routes between you and gaming servers. This only applies to users who subscribe to premium speed-rated VPN providers who focus on gaming server location nodes like the ones listed above.
Side Note: Gamers hoping to use VPN with their Xbox, Wii U or PlayStation console hardware are advised to set up the VPN connection on a DD-WRT router & connect your console through that router to access the console's network through the VPN connection.
You can also share your PC's VPN connection with any gaming device by following these instructions. In case you own a Mac, use this guide to set up a virtual router on it and share its VPN connection with your gaming console.
Alternatively, sign up with a VPN service that offers Smart DNS proxies which you can then set up directly on Xbox One, Wii U, PS4/PS3. ExpressVPN is a good example here.
Best Online Multi-Player Games in 2023
Take a look at the top games you should try in 2023. Mine is Dota 2; what's yours?
League of Legends
DOTA 2
Quake III Arena
Rainbow Six: Siege
Battlefield 4
Overwatch
Diablo 3
Counter-Strike: Global Offensive (CS: GO)
Team Fortress 2
Unreal Tournament
Rocket League
Left 4 Dead 2
Grand Theft Auto V (GTA 5)
Mortal Kombat 11
The Division
Call of Duty
Best Gaming Consoles in 2023
You're an avid gamer? Then you must have one of the following platforms:
PS4
Xbox One
Nintendo Switch
Wii U
PS3
Xbox 360
PS Vita
Best VPN for Gaming – The Verdict
It can get very frustrating for a gamer when playing through a connection that has really slow load times. Frequent DDoS attacks also force them to lose all their progress in a game. Avid players should consider protecting themselves from all these eventualities by subscribing to reliable VPN providers. If you try out any of our recommended gaming VPNs, we'll be happy to hear about your experience by leaving a comment in the section below.
Best VPN for Gaming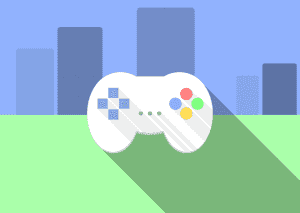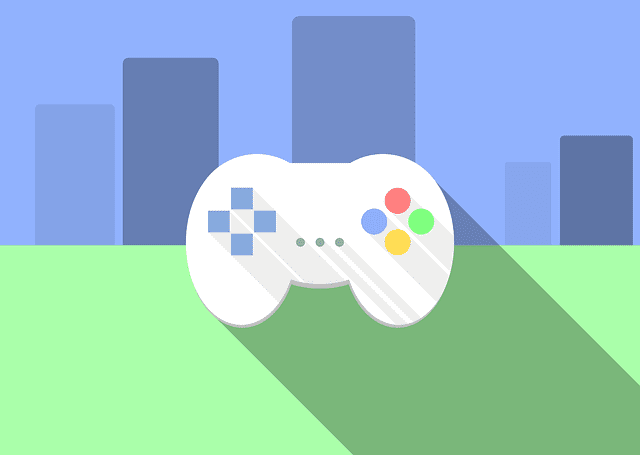 Name: ExpressVPN
Description: When it comes to online gaming, you need a VPN that offers its users fast servers. ExpressVPN was able to improve ping times and reduce latency significantly during our tests.
VPN Apps

Speed

Customer Support

Global VPN Network

Refund Policy