How to get a Brazilian IP address abroad? Brazil is Latin America's biggest country with 200 million residents with three million of these residents living abroad. Approximately 66% of Brazil's population has accessed the Internet this past year due to heavy social media usage. 90% of those Brazilians who access the Internet spend an average of 26 hours a week. Now, those who are living in Brazil have no problem accessing local channels like GloboTV or Brazilian telenovelas while residents living abroad do.
Without a Brazilain IP address, Brazilian expats living in the UK, Portugal, Spain, USA, Mexico, France, Germany, Italy, and Australia cannot watch channels like Globo or PFC. In order to get watch such channels abroad, they need a Brazilian IP address, which they can get via a VPN. A VPN can change their IP and enable them to bypass all kinds of geo-restrictions. Find out how to get a Brazilian IP outsize Brazil in the guide below.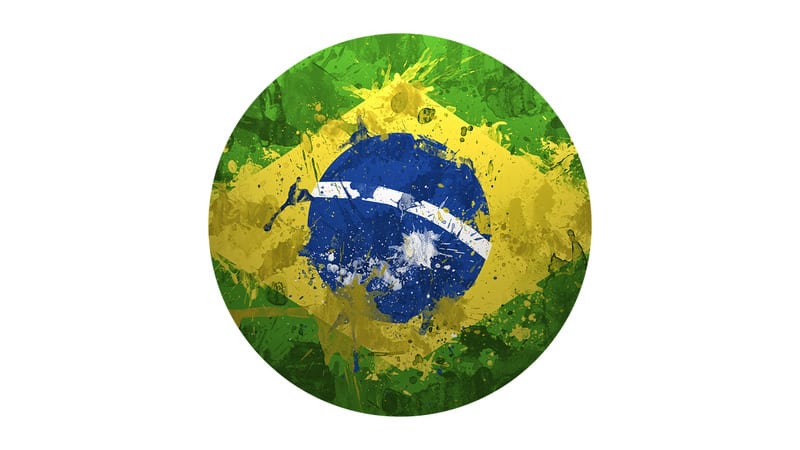 How to Get a Brazilian IP Using a VPN
The best way for Brazilians abroad to get an IP address is through a VPN. A virtual private network connects your device to one of its serves, creating a secure online connection. Using a VPN will enable you to get a Brazilian IP address outside Brazil and secure all of the data you transfer over or through the Internet. Once you get the VPN app, you'll be able to connect to a server of a country of your choice. After that, you'll be granted the IP address of that server thus making you eligible to access the content of that country. Read more about the best VPN for Brazil right here. Simply follow these steps to get a Brazilian IP address anywhere in the world:
Sign up with a VPN, best of which is ExpressVPN.
Download and install your VPN app on your PC, Mac, Android or iOS device.
Launch the application and sign in.
Select a Brazilian server and connect to it.
Check your IP address via a website like WhatIsMyIP.network to make sure of the change.
As of now, you can surf the Internet with your Brazilian IP address as if you are located in Brazil.
You need to find a VPN that has Brazilian services with enough bandwidth so you can stream Brazilian content without any stutter or interruptions. ExpressVPN is the best VPN for the job. With this service provider, there is no ISP service throttling and bandwidth is unlimited. If you want to examine the other service providers, make sure you check out the table below.
Why Need a Brazilian IP?
Not being able to log in to your hometown's content can be frustrating. The fact that you get to lose your country's IP address upon exiting the country has its disadvantages, however, there is a way to get it back. So if you're living outside Brazil, you'll understand the need for an IP address where you are. With a VPN, you get to connect to the Internet with an IP address in Brazil and access Brazil-only sites and services from anywhere in the world. Here's why you'll need a Brazilian IP:
Access Brazillian Content
If you want to watch TV shows like Avenida Brasil and The Mechanism from outside Brazil, you'll need to change your IP address. The channel or website you're trying to access must detect an IP coming from within Brazil, otherwise, your access to its services will be denied.
Perfect the Language
The best way for you to perfect a Brazilian accent is to immerse yourself in 100% Brazilian TV shows (mainly the Carioca and Sao Paulo accents). In order for you to do so, you'll need to have access to the local content. And for that, you'll definitely need a Brazilian IP address.
Anonymity
Changing your IP address can be very useful for your security. You won't have to worry about what you do online because no one will even know it's you anyway. It's not your Brazilian IP that's responsible for this, having a different IP, to begin with, that makes this anonymity possible.
Run a Business
If you run a business back home in Brazil, you won't be able to access local based websites and services. You'll need a VPN to replace your current IP address with a Brazilian one in order to effectively manage your business deals outside the country.
Get a Brazilian IP Address
A VPN offers services that enable you to switch your overseas IP address to one that is available in Brazil. With the help of a VPN, you will be able to enjoy every Brazilian television station that is available over the Internet without having to face any error whatsoever. Let us know which VPN service provider has helped you gain access to Brazilian content abroad in the comment section below.