Bellator has gained a lot of momentum in the past couple of years. It's not just veterans going at it inside the Octagon anymore; it's a promotion that attracts millions of fans around the world. But the question is: Does this popularity reach global viewers? Can anyone stream Bellator events? Let me answer that in the following guide.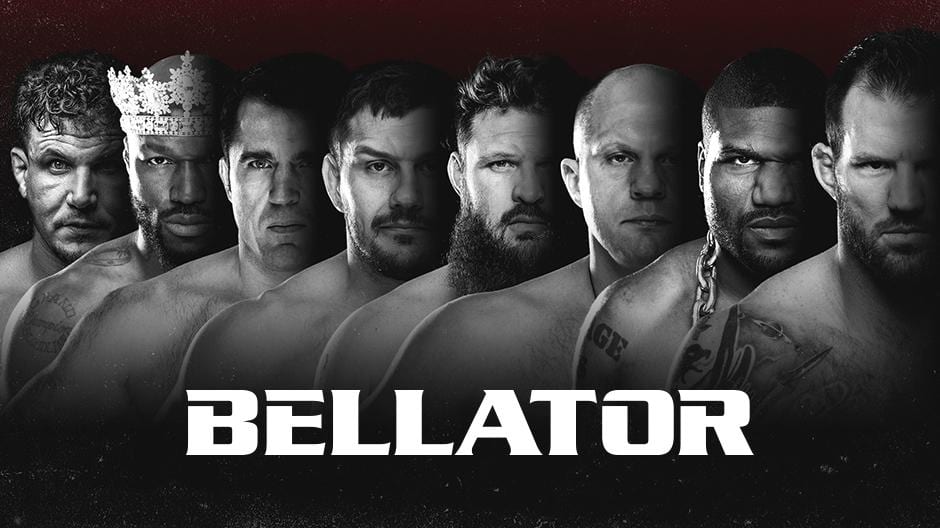 Bellator MMA Live-Stream
With it's growing popularity, Bellator has gained one heck of global reach ever since it debuted back in 2009. Some of you don't know where to access Bellator live-streams and that's the main reason I came up with this article. Here's everything you need to know about how to watch Bellator MMA live online.
Streaming Bellator Around the World? But Where?
When I was browsing the web, I came across a comment that grabbed my attention. This is what it had to say:
"This is why I love the UFC, they make sure their viewers around the world can watch it live legally."
I was quite disappointed. That's the trigger that made me write this guide, in the first place. UFC does allow users to stream their events globally, but so does Bellator. It has made deals with channels all over the world just to bring you the best MMA events live to your screens.
To the readers skimming through this article right now, and the person who left the comment back then, here are the channels that you can stream Bellator fights on around the world:
DAZN
Before it was the sports it is today, DAZN used to hold overseas shows that air hours later after the event concludes. That came as quite a disappointment for fans in specific countries.
However, in 2018, DAZN made an announcement that every MMA fans out there have been waiting for. Yeah, no more tape delays. You'll be able to stream Bellator events in dozens of countries live without having to wait a minute longer.
For five years now, Bellator has called Paramount Network home. But now, a significant player in the ever-expanding world of subscription streaming services stepped in, DAZN. Bellator has come to a "nine-figure" distribution deal with the online streaming service.
That's not all, DAZN will also get to broadcast seven exclusive events, which means no other channel will be able to broadcast them. Wait, there's more. DAZN took the PPV option out of the picture. Now, with a subscription, you can stream any Bellator event without having to pay an extra penny for it.
According to DAZN CEO James Rushton:
"This exciting new partnership with DAZN is a game-changer for Bellator. The investment will enable us to continue expanding our roster with free agents that make sense, so we can put on PPV-worthy fight cards that fans want to see. Plus, on DAZN's worldwide platform, our fights will be seen live for the first time to new audiences around the globe."
Availability & Payment
DAZN is working on expanding its reach as much as it can afford right now. As of the date of writing, the streaming giant is available in nine countries. Below, you'll find all the details about where DAZN is accessible and how much is the subscription fee in each region.
The United States: ($99.99/Year, $19.99/Month).
Canada: ($150/Year, $20/Month)
Germany: (119,99€/Year, 11,99€/Month)
Brazil: (R$37,90/Month)
Spain: (9.9999€/Year, 9,99€/Month)
Austria: (119,99€/Year, €11,99/Month)
Italy: (€9,99/Month)
Japan: (¥1,750/Month)
Switzerland: (12.90CHF/Month)
Note that DAZN offers a free trial for first-time subscribers. That means you can access the channel's full library for 30 days (free of charge) until you get billed the month after.
Popularity and Compatibility
As I mentioned above, DAZN is available in nine global markets. It's becoming more popular as time goes by as it now has more than 4 million subscribers. Markowski likes to call DAZN, the Netflix of sports. Although he's been told he'll get a slap on the hand, I guess it's worth it.
The service is very flexible and allows users to tap into a wide variety of sports content. But the best part is that DAZN doesn't fool around when it comes to compatibility. You can literally get the DAZN application on any device available out there, that includes:
Windows PC
macOS
Amazon FireStick
Apple TV
Chromecast
Roku
Xbox
PlayStation
Android TV
iPhone
iPad
Android
Match TV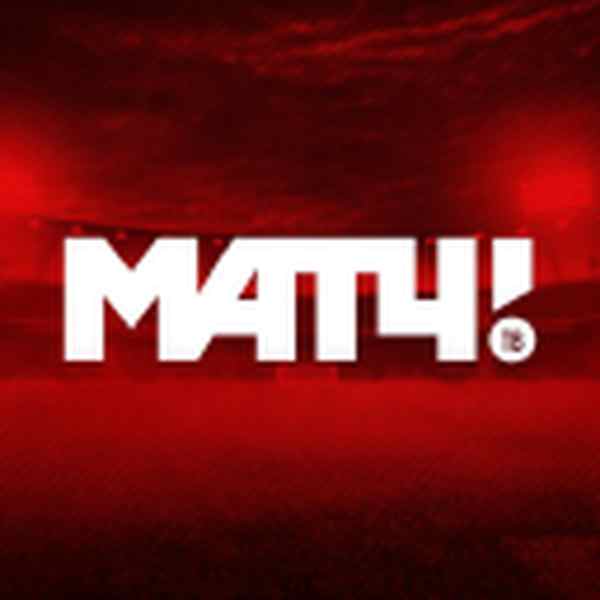 The best thing about the channel is that's free-to-air. That means any person with the appropriate receiving equipment can access and stream the channel's content without the need for a valid subscription. In Match TV's case, all you need is a Russian IP address.
Match TV is a great choice for the Russians to keep up with their major sporting events. They get to access broadcasts of regular competitions and key international sports events such as Bellator of course and the following:
Olympic Games
Football
Hockey
Biathlon
Boxing
Basketball
Figure skating
Winter Sports
Summer Sports
ESports
Formula 1
Chess
Match TV broadcasts 24 hours a day, 7 days a week, 365 days a year. Their website is very simple to navigate through as well. If you want to access a live stream, just click on the "Live" button on the top of the screen.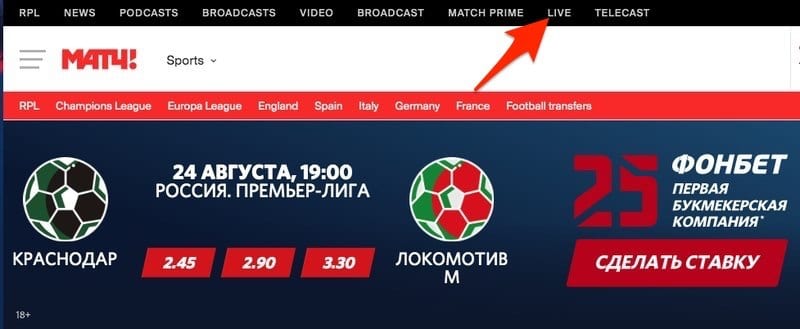 Channel 5
If you're a Ryan Bader fan in the UK, you'll be happy to learn that Bellator has a streaming home in the country. Channel 5 will act as the official broadcaster of Bellator events in the United Kingdom.
Channel 5 takes fifth place network in the country in audience share and has been since its inception. It's placed after BBC One, BBC Two, ITV, and Channel 4 respectively.
The service is free-to-air, which means that anyone with a British IP address can tap into its content without having to spend a dime.
According to Paul Dunthorne, COO of Channel 5/Viacom International:
"We are partnering with an exciting brand, and it is great news for our viewers who will be able to watch some of the biggest names in the sport compete live on free to air TV. Bellator brings the very best fight cards to Europe, and we are excited to be able to bring our viewers closer to all of the drama and excitement that we know it will deliver."
Thanks to the deal with the Promotion, the broadcaster holds exclusive rights to a minimum of at least six (UK and European)-based Bellator events. Therefore, fans in the country will be the first (or maybe only) ones to watch home-grown talent compete on British and Irish soil over the coming months.
This is a great addition to Channel 5's sports portfolio. Fans can stream the likes of:
Boxing.
England cricket.
World Rally Championship.
Premiership Rugby.
FIA Formula E.
Impact Wrestling.
Moto GP.
With the channel's My5 platform, you can stream on-demand content using your:
Amazon Fire TV
iPhone
Android
iPad
Apple TV
Android TV
Roku
Smart TVs
PC
Mac
OSN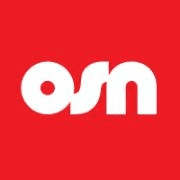 Streamers in the MENA region, Bellator won't keep you sided. You can stream their events live on OSN, which is available across every country in the Middle East.
Bellator has been enjoying record attendance, global expansion, increased sponsorship and additions to its roster. Over the years, it keeps growing and reaching a worldwide audience.
OSN is an absolute force in the Middle East and Northern Africa. It has 1.46 million, excluding subscribers to their channels on other platforms such as IPTV and cable.
Here's what Andy Warkman, VP sports & production, OSN has to say:
"We are very excited about this partnership and look forward to growing Bellator in our region. We have exciting plans for Bellator and MMA fans can look forward to exclusive content, local events, and activations coming soon."
Now fans have a way to watch their Bellator Fights in the MENA Region, which is something new. There are quite a few viewers who don't have an OSN subscription. You can easily create an account and get OSN Play. That way, you'll be able to stream Bellator on your Windows, Mac, Android, and iOS.
Sling TV
Sling TV is a good choice in case you want to keep your monthly bill low and get high picture quality live TV. The service is US-based, which means only American viewers can benefit from what it has to offer.
As of now, Sling has 2.417 million subscribers. When I mention a low monthly bill, I mean that you get to access TV channels that require a cable subscription without one.
As I told you above, Bellator has an official broadcaster in the United States, and that's Paramount Network. If you notice, every Bellator poster has both DAZN and Paramount included unless it's a DAZN exclusive.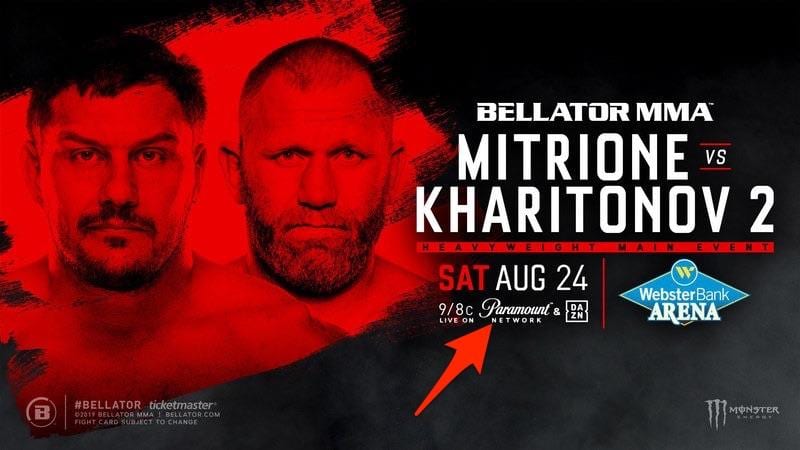 Alright, so with Sling TV, you can get access to the channel with a simple monthly fee. However, you need to make sure you have the right plan. If you choose Sling Orange, it'll all be in vain. Paramount Network comes as part of the package when you opt for Sling Blue.
To give you a quick view, here are the plans:
Orange ($25/month)
Blue ($25 month)
Sling Orange + Blue ($40 month)
Whatever device you're operating on likely has a native app for the service. Upon subscription, you'll be able to test the service out for 7 days free of cost. Not to mention that the number of simultaneous connections depends on your plan. If you're thinking of subscribing to Sling TV, here's where you can watch it:
Amazon Fire TV
Android
Android TV
Apple TV
Roku
Smart TVs
Xbox
PlayStation
Free Streaming?
Just to be clear, downloading and streaming is completely legal if you are using a popular website or service just like the ones above. If you're using a website that offers the live-stream for free (Not credible), you might be committing copyright crimes.
You don't want to end up like those three users who hosted streaming websites broadcasting the Premier League. Well, 17 years for conspiracy to defraud is a lot.
It's not just about the risk of a prison sentence, no, these websites can also infect your devices with malicious software.
First, they might hold your files to ransom. Second, they can steal your private data and get a hold of your banking accounts, emails, and credit card info.
Haven't you witnessed the ads bombarding your device when you use such sites? I'm quite sure you've also seen how poor the quality of the video you're watching is.
Take good care when you're streaming content. You're always advised to use premium services to stream online content. Take what happened in the West Midlands a while ago.
A school was using an illegal streaming site which resulted in pop-ups containing explicit images. The children were traumatized, and chaos was all over the campus.
Stay safe, keep your data in check, and operate with a premium service.
It doesn't matter if you spend a few pennies as long as you're not paying up with your private information.
Stream Bellator Anywhere
You're going to love this part. The fact is, you don't have to be present in the countries where the channels above are available.
Although they restrict streaming access to specific regions, there's a workaround that makes them accessible all over the world.
As you may or may not know, streaming services rely on your IP address to determine your location. Then, they can figure out whether or not you're within the area where they have broadcasting rights.
Take DAZN, for example, Spain and Brazil don't have Bellator in their catalog. If you hold a Spanish or a Brazilian IP, you won't find Bellator live streams anywhere.
However, if you use a Virtual Private Network, aka, a VPN, you can change your IP address to match that of a country of your choosing. Just connect to a server where a channel that offers Bellator streaming is available, and you're good to go.
An Easy Process
Let me give you a step-by-step walkthrough on how to use a VPN to bypass regional restrictions:
Before you begin, you must create a VPN account with a reputable provider. Take our website's recommendation; use ExpressVPN.
Once you sign up, download their VPN application on the device you're using. You'll find clients for Android, iOS, PC, Mac, as well as Fire Stick.
Now, activate the application and log in with your VPN username and password.
Head over to the server list and connect to one in a country where your channel is available. For example:

US server for DAZN and Sling TV.
UK server for Channel 5.
Russian server for Match TV, etc…

After that, check if your connection was established by visiting this IP Verifier.
Finally, launch your selected channel and stream Bellator no matter where you are.
When I evaluate a VPN provider, I take a lot of features under consideration. I check if the VPN can protect their users when they're online using the latest technologies in security. Not only that, but a VPN should also offer customers a way back in case they weren't satisfied, i.e. a refund-guarantee. With that said, here are the top VPNs to stream Bellator according to the tests I did.
New to Bellator?
Bellator has been around since 2008, bringing a whole new kind of excitement to the MMA universe. The name is kind of confusing for some, but if you're of Latin origin, you'll know it means "Warrior."
Ever since the first event back in 2009, the promotion has gotten widely popular among fans. As of June 2019, Bellator has had 222 numbered events.
Even an icon such as 50 Cent is interested in Bellator. He made a deal with the promotion to award the winner of the Bellator Welterweight Grand Prix tournament $1 million.
However, it comes with a catch. The rapper also will get his champagne brand Le Chemin du Roi promoted by Bellator in return. That's just a small part of the deal along with some others.
Scott Coker, President of Bellator MMA stated:
"We are thrilled to partner with such a legendary icon who has been a friend to the Bellator family for quite some time. The "Get The Strap" apparel line is just the beginning of many joint ventures we will explore together."
As of now, Bellator has a bunch of big names in the MMA industry, including the likes of:
Ryan Bader
Michael Chandler
Gerard Mousasi
Ilima-Lei Macfarlane
Paul Daley
Rory MacDonald
Lyoto Machida
Patrício "Pitbull" Freire
Quinton Jackson
Michael "Venom" Page
Douglas Lima
Liam McGeary
Phil Davis
Jordan Young
Fedor Emelianenko
Valentin Moldavsky
Emmanuel Sanchez
Matt Mitrione
Exiting the Octagon
There you have it MMA fans. Now you know everything about Bellator's live stream around the world. If you live in a country where broadcasting is available, streaming is an easy task. If you don't, accessing live-stream in your region is also an easy task if you make use of a VPN. Don't miss a Bellator event from now on, you have the means to watch it live. Feel free to leave a comment below if you need any help.