Journalism has become one of the most dangerous professions in our day and age. With more countries clamping down on freedom of speech and of the press, journalists need a way to maintain their security and privacy while on the job. These brave men and women took an oath to always report the truth and cover the latest events, But that doesn't mean they can't take precautionary measures to protect themselves. And the best way for them to do that is with a virtual private network. This tool can help them avoid government censorship, bypass internet restrictions, and conceal their online identity. However, journalists must get the best VPNs to benefit from the best features. In this guide, I'll show you why journalists must get a VPN and which service they must consider.
Why Do Journalists Need VPNs?
Journalists are one of the most targeted professionals when it comes to online surveillance and monitoring. Given their profession, journalists sometimes have to travel to countries where freedom of speech isn't as guaranteed. This does put reporters and journalists in difficult situations: Should they report on the truth or self-censor their work to maintain their security?
Instead of risking their lives and freedom to ensure proper coverage despite the censorship laws and regulations of the country they're in, journalists can use a VPN.
Let me explain.
A Virtual Private Network, or VPN for short, is a tool that protects your online privacy. While VPNs also help you unblock geo-restricted channels, journalists and the like would benefit from the security and privacy offered by a VPN more than people in other professions. See, VPNs have two basic functionalities:
Encrypting your internet traffic.
Redirecting your connection through their secure server network.
These functionalities help VPN users secure all of their data and ensure a private internet connection.
Furthermore, VPNs can unblock geo-restricted channels and maintain your online anonymity by hiding your original IP address and giving you a new one. If your public IP can't actually be seen, then no one can track your location, which makes you more secure in real life.
So, journalists are better off using VPNs because they:
Protect your data from being stolen or accessed.
Provide a layer of anonymity online.
Secure your online connection.
Block out third-party government surveillance entities from seeing what you're doing online.
Access geo-restricted websites, especially if the websites are needed in a journalist's line of work.
How to Install a VPN on Your Device
Now that you know how VPNs can massively increase your online security and privacy, here's what you have to do to install one on your device:
First, you have to subscribe to a VPN that offers the best and strongest security and privacy features like ExpressVPN.
Then, you must download and install the app on all your devices to secure all of them. That doesn't mean you have to create several accounts. Most VPNs offer multiple simultaneous connections per single account (ExpressVPN allows up to five).
Launch the app, sign in to your account, and connect to any server you want.
Once the connection is established, you'll be able to browse the internet freely, safely, and anonymously.
Best VPN for Journalists
Before we get into the best VPNs for journalists, allow me to start out by warning you about free VPNs. These services may cost you nothing, but you'll end up paying for them with your own privacy and security. That's because such providers log your online activity and sell it to third parties like advertisers or government agencies. And that's the exact opposite of what a VPN should do.
A good VPN must always provide the best features for its users, including:
The latest and strongest VPN protocols.
No-logging policy
A Kill switch.
Multiple servers that cover every continent.
A transparent refund program.
Top customer support staff with a 24/7 live chat feature.
Luckily for you, I already did all the research and drew up a list of the best 3 VPNs for journalists to use.
ExpressVPN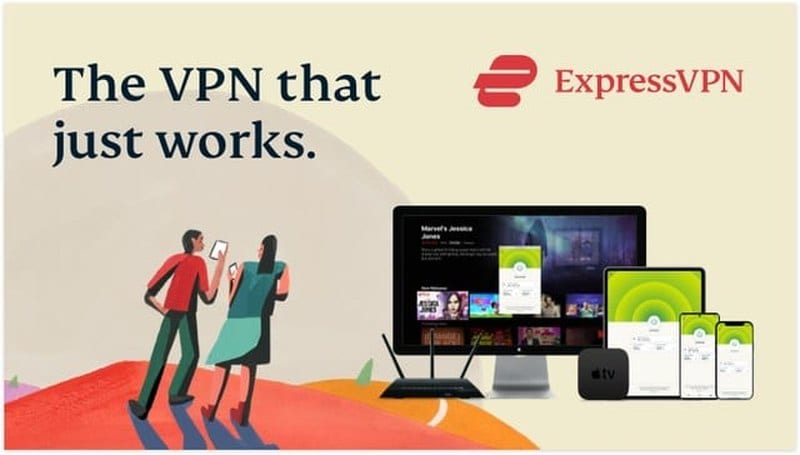 If you're a journalist who's worried about his/her online security and privacy, then ExpressVPN will eliminate any concern with its excellent features. This provider uses the strongest encryption protocols, including the military-grade AES 256-bit. It also has a kill switch in case your VPN connection is lost, and DNS leak protection to prevent anyone from reading your IP address.
Furthermore, the company keeps no records of your online data, which means no one can trace anything back to you.
I personally use ExpressVPN whenever I go online and so far it has protected me from all online dangers and threats.
Pros
A Kill switch.
Military-grade AES 256-bit encryption.
Zero-log policy.
P2P file-sharing and torrenting allowance.
3,000+ servers in 160 different locations.
A free Smart DNS proxy service.
Live chat feature with the customer support team, available 24/7.
Ability to unblock all Netflix libraries.
30-day refund guarantee.
Cons
Pricy fees compared to other brands. 
Know more about ExpressVPN in this full review.
BulletVPN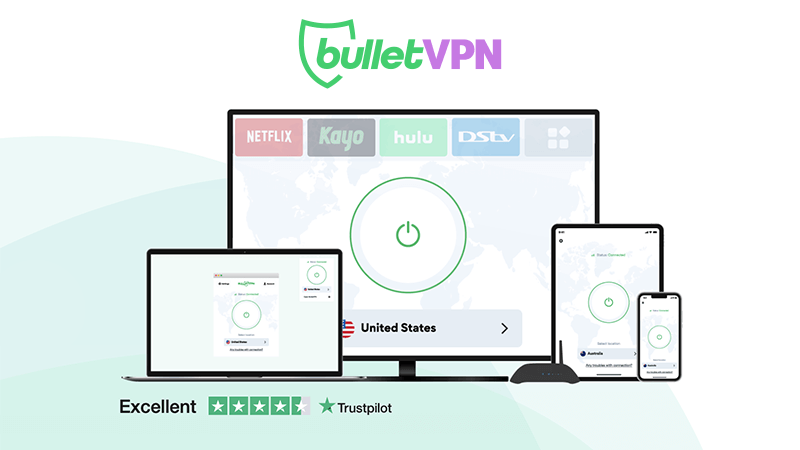 BulletVPN is a service provider based in Estonia. It is famous for its blazing fast internet speeds, which explains the name Bullet-VPN. It also does a great job in protecting your online safety and privacy.
Pros
A zero-log policy.
A transparent privacy policy.
154 servers in 55 countries.
A Kill Switch.
Free Smart DNS proxy feature.
Customer support service available via live chat. 
A 30-day money-back policy.
To learn more about BulletVPN, read this.
NordVPN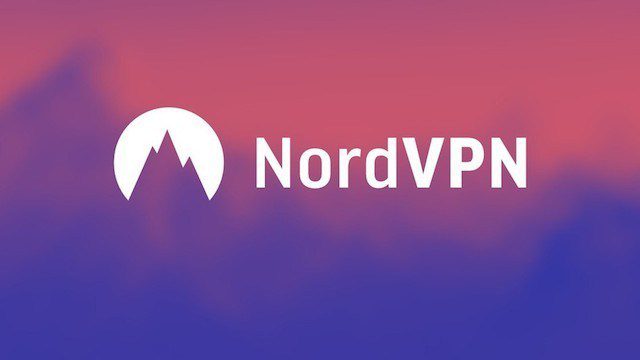 If security is your only concern when you're choosing a VPN service, then NordVPN should definitely be on your VPN wishlist. In addition to the standard security options that premium brands provide, NordVPN offers a double VPN feature that encrypts your traffic twice.
Pros
Double VPN feature for extra security and privacy.
Split tunneling to control the traffic you want to reroute.
2048-bit SSL encryptions.
Ad-block feature.
Over 5,000 servers in 59 countries.
Live chat feature to contact customer support.
A 30-day money-back policy.
Cons
Some servers can be a bit slow.
For the full verdict, read this NordVPN review.
Best VPN for Journalists – Final Thoughts
At the VPN Guru, we always suggest using VPNs to maintain your privacy and security online. However, when it comes to people who work in fields that put them at high risk of being monitored and attacked, a VPN becomes a necessity. For the journalists out there reading this, I highly suggest you take all of the steps necessary to ensure that you can do your job to the best of your capabilities while maintaining your online and real-life safety.
Are you a journalist who uses a different VPN service? Tell what it is in the comment section below.
Best VPN for Journalists
Name: ExpressVPN
Description: The best VPN provider for security, privacy, and anonymity online.
Support

Security & Privacy

Refund Policy

Speed

Server Location