Can you imagine that just 10% of the Afghanistan population has access to the world wide web? Although the situation of the internet has risen in popularity, the Freedom House labeled Afghanistan as not Free. However, there is no proof of restrictions or monitoring activities carried out by the government. Regardless of the Internet situation there, a VPN must be considered. Here are some of the best ones.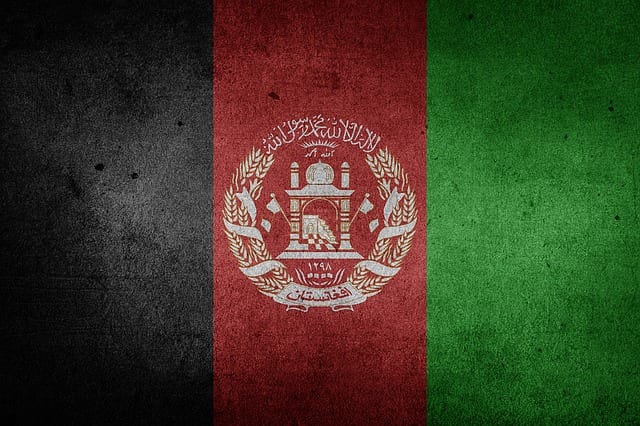 Why Need a VPN in Afghanistan
Only about 1/10 of 1 percent of Afghans are online, which basically limits Internet access. According to a survey by the U.S. Agency for International Development, 3 million people in Afghanistan have access to the internet.
Although the government lacks the technical capacity to apply filters, the Afghan Ministry of Communications ordered service providers to filter Facebook, Gmail, Twitter, YouTube, and inappropriate websites.
Over the past few years, the interest in social media has increased in the country, however, you can still encounter restrictions and security issues. The government is working on creating clear, cybersecurity laws to protect internet users in Afghanistan.
Best VPN for Afghanistan
No matter how enforceable these cyber laws are, the only tool that can secure users' internet connection in Afghanistan is a VPN. Apart from maintaining your online security and protecting your privacy, a VPN helps you bypass geo-restrictions by enabling you to change your virtual location. With a VPN, you can connect to servers outside Afghanistan, which will give you the chance to access content that is unavailable there. With that being said, here are some of the best VPNs to be used in Afghanistan.
1. ExpressVPN
ExpressVPN is based in the British Virgin Islands, and its privacy policy states that no logs of users' online activities are kept. Momentarily, the company has servers in 94 countries.
Although they are more expensive, ExpressVPN is one of the best VPNs available. They have high-quality software and use strong encryption. Additionally, ExpressVPN is known for its great speed and bypassing ability. It allows you to enjoy your access to the internet in Afghanistan. To learn more about all the features ExpressVPN has to offer, make sure to take a look at our ExpressVPN review.
2. BulletVPN
BulletVPN is based in Estonia, and it follows a strict no-logs policy. If you want to surf the web anonymously and maintain the highest levels of security, then you will need BulletVPN. They have 154 servers in 55 countries.
This provider is compatible with almost all devices and offers its clients user-friendly applications. With BulletVPN, you get a Smart DNS option.
This provider can overcome censorship and bypass restrictions of any kind no matter where you are located. To learn more about what BulletVPN has to offer, make sure you check out our BulletVPN review.
3. NordVPN
NordVPN is one of those VPNs that help protect your privacy and prevent others from seeing what you're doing online. This provider is located in Panama where data retention laws are not mandatory.
It offers super high levels of security. NordVPN is an excellent choice for those who want to keep their traffic safe in Afghanistan. Thanks to their advanced options like Tor over VPN and Double VPN, you will be able to keep your identity under wraps.
NordVPN also allows you to bypass censorship and geo-location restrictions easily. Learn more about this service provider by checking out our NordVPN review.
Best VPN for Afghanistan – Summed Up
You should always be aware of the status of your internet security in Afghanistan as it might not be all that secure. With the growth of internet users and new governmental cybersecurity laws, using a VPN in Afghanistan might be the best thing you can do. If you want to use the internet in Afghanistan, your focus must not just be on bypassing web blocks and unblocking content, but also on your overall online security and privacy. Luckily, a VPN service provider can ensure you a safe online experience. Make sure you let us know which one you think is best in the comment section below.
Best VPN for Afghanistan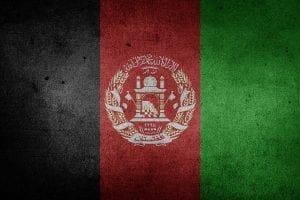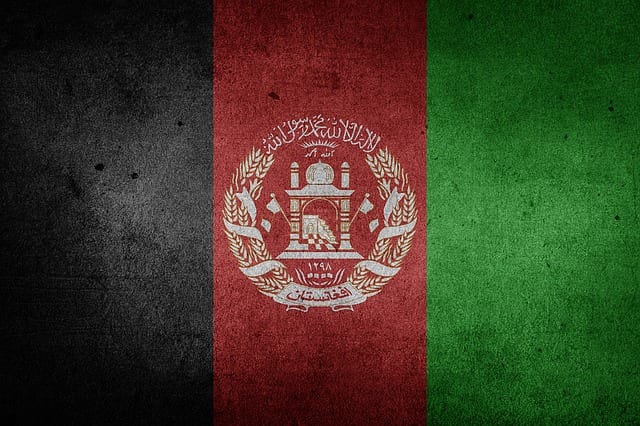 Name: ExpressVPN
Description: ExpressVPN servers as the most reliable service provider to be used in Afghanistan.
VPN apps

Access blocked content

Speed

Support

Refund Policy