Are you planning on taking a trip to Libya soon? Then there are a few things you need to be aware of. When it comes to the internet situation, you might fall victim to third-party surveillance, political interruptions, and random blackouts. In other words, you need a VPN to help keep you private and secure while online. Read on to find out which VPNs topped our Best VPN for Libya list.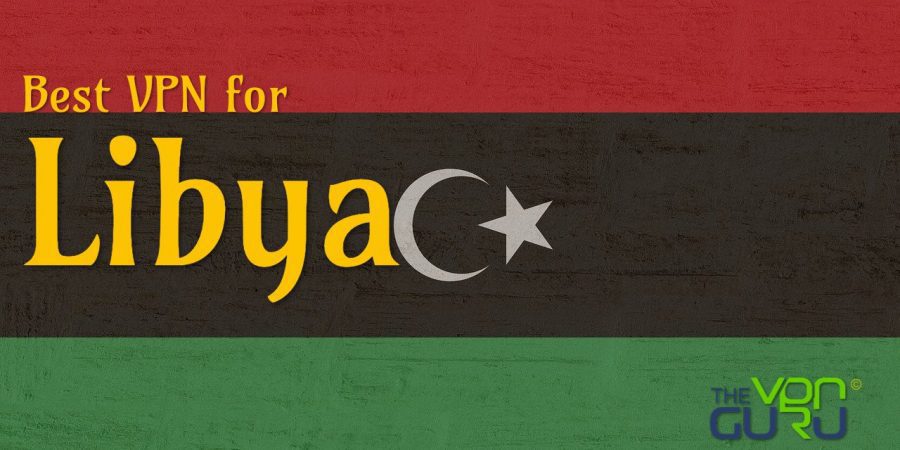 Best VPN for Libya – Quick Overview
Here's a quick look at the best VPN service providers you can use in Libya:
Why Would You Need a VPN in Libya?
It's not a secret, nor is it new news, that Libya is a turbulent country. The internet, as such, has suffered greatly. Libya is subject to internet cuts and severe online monitoring. Most of the travelers to the country range from journalists to humanitarian aid professionals.
In other words, you need a way to protect your privacy and secure your information online while in Libya. This is why a VPN is the perfect tool for you to use.
A VPN will encrypt your data and re-route your traffic using their own secure servers. This will help protect you from any third-party surveillance or possible hacks. It'll keep your data and your traffic private, and keep you anonymous online. So… a VPN in Libya is pretty much a necessity.
Best VPN for Libya
When you're in Libya, you need a VPN provider that offers genuine privacy and security. In other words, you need a provider that is known for its transparent privacy policy. You also want to look at whether the provider has a good customer support team. One thing to keep in mind though is that you should always try to stay as far away from free VPNs as possible. Free VPNs are very dangerous, and while you might not pay with money, you will pay with something else.
Now that we've cleared that up, here are our top picks for Libya-ready VPNs:
ExpressVPN
ExpressVPN is widely regarded as the best VPN provider on the market. With 2000+ servers in over 94 countries, all optimized for speed, you're guaranteed a fast and continuous connection.
They also offer a 5-star customer support team, which can access via a 24/7 live chat portal. To add to this, ExpressVPN follows a strict zero-logs policy.
They also have a transparent privacy policy that explains exactly how they maintain your privacy throughout your connection. ExpressVPN offers a free Smart DNS feature and P2P file-sharing support for all of its users. You can test this service provider out by benefiting from their 30-day money-back guarantee.
Read the full ExpressVPN review here.
BulletVPN
Our last pick for Libya is BulletVPN. Also known for its fast server speeds, this provider offers its users 154 servers in 55 countries, optimized for speed and P2P file sharing.
It offers all of the latest VPN protocols, including OpenVPN, and uses military-grade encryptions for your data. BulletVPN also offers a free Smart DNS feature for your added convenience. You can test out the service and decide for yourself with their 30-day refund policy, no questions asked.
Read the full BulletVPN review here.
NordVPN
NordVPN is a security-oriented service that offers its users a features-heavy experience. NordVPN has 3000+ servers in more than 59 countries, so you can always find the connection that's right for you. They also use a 2048-bit SSL encryption for added security and use Double VPN protocols to ensure that your traffic is 100% private. This provider is known to have one of the simplest and most straightforward installations and interfaces, made for your convenience. You can also benefit from their 30-day refund policy and 24/7 live chat support.
Read the full NordVPN review here.
Best VPN for Libya – Final Thoughts
There you have it, the best VPNs you can use on your trip to Libya. Remember, always make sure you research the internet regulation laws of the country you're about to go to. Make sure to find out how the government deals with the internet, and always take your trip with a previously installed ready-to-use VPN.
Best VPN for Libya
Name: ExpressVPN
Description: The best VPN provider for security, privacy, and access to geo-blocked content.
Speed

Support

Security and Privacy

Refund Policy

Access to Geoblocked Content