The CW network has grown to become very popular especially because of the top-rated content that users get to enjoy courtesy of the channel. It is home to world renown TV shows such as Vampire Diaries, The 100, Jane The Virgin, Supernatural and America's Next Top Model. These are all shows that have managed to gain a massive global following and are therefore shows you'd like to keep up with even when you're traveling abroad. Unfortunately, there's one little thing that might keep you from staying up to date with your favorite shows when you travel outside the US, and this is the fact that CW TV is actually geo-blocked.
Is CW TV Available outside the USA?
To be geo-blocked means that access is only restricted to a user base that is within a specific region. Anyone else who might try to access a site or channel from outside the specified region would probably be met with an error message. In the case of CW TV, this might be to deter users based outside the US from hogging the site's bandwidth or to just keep the shows based in the US in line with distribution agreements signed between them and the content creators.
This then begs the question: "Does a user explicitly have to be within the US to stream content from CW TV?". Well, not quite. Both the CW TV app and the CW website use your IP address to distinguish whether or not you're within the accepted region. Your IP address is what sites use to know more about you, their visitor.
They use this to establish your identity and location and thus determine if you're going to access their site or not. To be able to access CW TV despite being outside the country, you'll need to have your actual IP address hidden, and adopt a virtual one by connecting to a US server. The only way to do this would be through a VPN service.
Using a VPN To Unblock CW TV
Subscribing to a company that runs a Virtual Private Network allows you to connect to their remote servers, and this in turn access geo-restricted content. Connecting to US servers remotely, therefore, makes you seem as though you're based within the US, thereby allowing you to stream from CW TV without any difficulties. Using a VPN service is also great for security online since the service encrypts your traffic in such a way that your ISP also remains in the dark about whatever you're up to. This prevents any form of regulation that may be imposed by your ISP to control how you're using the Internet, like speed caps or bandwidth throttling.
A VPN subscription also means that your connection is secure enough to facilitate activities such as online banking and shopping, since it helps protect you from the risk of having sensitive data such as your passwords getting stolen, or your device getting hacked altogether. With such measures applied to safeguard your browsing, you'll be able to enjoy seamless streaming and the confidence that your data remains secure whenever you're online.
Upon arriving at the conclusion that using a VPN is one of the best things that you can do to protect yourself online, the next course of action would be to choose which service to subscribe to.
Best VPNs for CW TV
There are many services advertised all over the Internet that claim to have the capacity to keep you safe online, but most of them just want you to subscribe so that they can sell out your browsing history. This is especially true of the free ones, and it is also why you should stay away from them. To give you a range of credible services you could consider, have a look at some of our suggestions below. They're sure to provide optimum online security, and also allow you to watch CWTV outside the US.
1. ExpressVPN
Headquartered in the British Virgin Islands, ExpressVPN has managed to take the VPN industry by storm. This is evidenced by its win over several awards, which place it squarely on top of the competition. The service has about 2000 servers within its network, as well as a capacity to have at least 5 devices secured under one connection. ExpressVPN is also among the few services that rely on OpenVPN to provide their 256 bit AES encryption, and still offer PPTP, L2TP, and IKEv2 as alternative VPN protocols.
Among its 2000+ servers, ExpressVPN has those that allow for torrenting, as well as those that allow you to use the service if you happen to be based in VPN restrictive countries such as China and the Middle East.
The service also has a loyalty program where current customers who manage to get new referrals to sign up receive a month of free use both for them & their sign-ups. ExpressVPN is also the best service to work with if you're just getting started with VPN, as their VPN client is quite easy to use and even chooses the best settings for you to work with. For a more detailed analysis of what this well-known provider is capable of, have a look at our comprehensive ExpressVPN Review.
2. BulletVPN
This Estonia based provider comes in as a strong second on our list of the best VPNs for CW TV. BulletVPN has a server network that spans across more than 55 countries, offers users unlimited bandwidth on their connections, and also allows users to switch servers as many times as they would want. The top-tier provider allows for up to 6 simultaneous connections and has a well implemented zero log service that keeps your browsing history out of anyone's hands.
BulletVPN's app also has a very appealing user interface, that is easy enough to navigate through even for users that are not as computer savvy. The app also comes in versions that can be run on Mac OS, Windows, Android or iOS-based devices, and offers added features such as double VPN, Tor compatibility, and an Internet kill switch.
Once you subscribe, you'll be able to choose from IPSec, L2TP/IPSec, PPTP, OpenVPN and IKEv2 as your VPN protocol, and also has a live chat support for users to contact customer care in case of any difficulties while using the service. If all this isn't enough for you, then you're welcome to go through our BulletVPN Review to see all that you can gain once you subscribe to the provider's service.
3. NordVPN
NordVPN is one other service that's sure to have your back whenever you're online, thanks to its 4000+ strong list of servers, and its useful kit of advanced features. The service is based in Panama, which is far enough for any data regulatory authority to bother to reach, and this adds a lot of credibility to its zero logging policy. NordVPN is also well suited for users that own a number of Internet-capable gadgets since it allows for up to 6 devices to be connected simultaneously.
NordVPN also allows you to choose which server to connect to, based on the kind of work you're doing online. The provider has a range of servers that are suited for online gaming, streaming, torrenting and even large volume downloading. NordVPN is also well known for its DoubleVPN feature, where users get to have their traffic relayed & encrypted over two servers in different locations at once.
This helps boost the already watertight 256 bit AES encryption provided by the service. NordVPN's package also includes an Internet kill switch, Tor over VPN support and CyberSec software to protect you from malware and disruptive ads. Get to learn the full scale of service offered by this provider by going through our NordVPN Review.
Conclusion On The Best VPN for CW TV
If you follow a lot of the widely popular TV shows aired through CW, then there's a high chance you're a binge watcher. There's also a high chance that you'd want to continue binge-watching your favorite award-winning CW TV shows even when you're out of the US, and the only sure way to do this is through a credible VPN subscription. Get a VPN, and enjoy the best shows CW TV has to offer regardless of wherever in the world you might be.
Best VPN for CW TV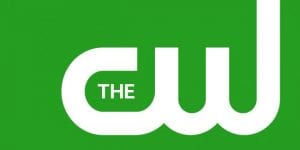 Name: ExpressVPN
Description: By signing up with ExpressVPN, you will be able to unblock CW TV, and other US-only channels, from anywhere in the world.
VPN Apps

Unblock Geo-Restricted Content

Speed

Support

Refund Policy