The Kingdom of Norway, in all its splendor, has given the world a great many things. One of the "things" you can get out of Norway is a Norwegian IP address. Why would you want one? A Norwegian IP lets you surf the web as if you were in Norway. This means that you'll get access to all geo-blocked Norwegian channels, like NRK1, NRK2, VT2, and TVNorge. For Norwegian expats and travelers, this doesn't sound like a bad idea.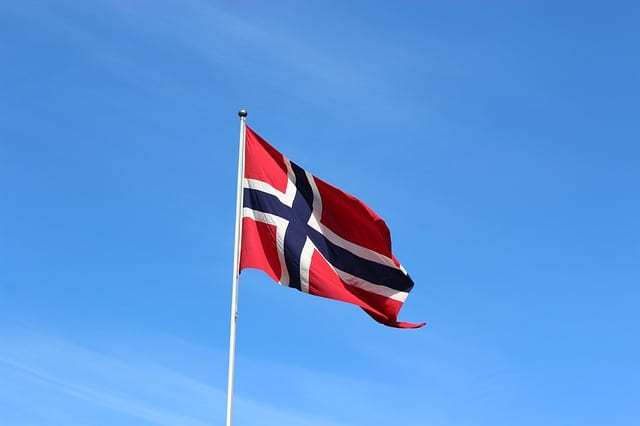 How to Get a Norwegian IP Address Using a VPN
Most of the time, people wanting a Norwegian IP address are looking for ways to access the content they miss from Norway. Because of international copyright laws, local channels are usually geo-blocked outside of their respective home countries. In the case of Norwegians, getting access to channels like NKR and TVNorge is relatively easy outside of Norway.
All you have to do is get a VPN.
A VPN, short for Virtual Private Network, is a software used primarily for two things:
Encrypt your data and re-route your traffic for online privacy.
Unblock regionally restricted sites anywhere in the world.
When a VPN re-routes your traffic through a "tunnel", making it very difficult for prying eyes to figure out what you're doing online. By re-routing the traffic, the VPN is making it seem like your using the internet from the server your traffic was re-routed through. If you happen to be using a Norwegian server, you'll end up having a Norwegian IP address. Here's how you can go about doing that:
Sign up with a VPN service provider. Make sure the provider has a server in Norway.
Download and install the app on the device of your choice. Most VPN providers will have apps for Mac, Windows, iOS, and Android devices.
Launch the app and sign-in to your account.
Connect to a Norwegian server and wait a few seconds for the connection to establish.
Browse the web with your new Norwegian IP address!
Best VPN to Get a Norwegian IP
Now that you know how to get a Norwegian IP, let's talk about which VPN you should be using. I always suggest using ExpressVPN purely because it's unrivaled in the market. Yes, you will be paying a little more for the subscription, but you will also be getting the absolute best VPN service there is. With over 2000 servers all over the world, ExpressVPN gives you total global coverage so you can unblock any content you want. It's also one of the few VPNs that still unblock American Netflix in Norway, which is a perk in and of itself.
From a security point of view, ExpressVPN has military-grade encryptions and all the latest VPN protocols to make sure that your data is protected at all times. It also has a strict no-logs policy you can count on and is based in the British Virgin Islands. This means that they don't fall under internet retention laws nor under the jurisdiction of the 5 Eyes. In other words, ExpressVPN is your safest and most efficient bet for a VPN. You can read the full review for ExpressVPN here, and benefit from their 30-Day money-back guarantee by trying it out for yourself.
If ExpressVPN isn't your cup-of-tea, you can check out any of these top VPNs:
Why Need a Norwegian IP Address?
People looking for a way to get a Norwegian IP address are usually Norwegian expats feeling a little home-sick. With a Norwegian IP, expats can access their local websites and services. They can catch up with all the shows they used to watch back home, and even wrap up bank and documentation issues online safely.
Others might want a Norwegian IP to learn Norwegian. Watching or listening to shows from the country can greatly improve their language skills. Still, others might simply want to browse the internet anonymously, and a Norwegian IP isn't a bad IP to have.
Get a Norwegian IP Address – Final Thoughts
Using a VPN to get a Norwegian IP address is the easiest and safest way to change your apparent location. Instead of having to fly all the way back to Norway, you can browse the internet as if you're in the country with a click of the button. To top it all off, you're also benefiting from the security and privacy a VPN provides you.