I'm dreading the day that I set foot in China, fearing the Great Firewall that will surely block all of my methods of communication. As of Tuesday – the day I will be in China – I will not have access to VoIP services like Whatsapp, Skype, and all sorts of social networks. Cue, the sad music.
I expressed my disappointment with a group of friends, and it turned out, I was overreacting for nothing. Apparently, many users who appreciate maintaining an unrestricted online experience turn to this tool that is a VPN to help them bypass Internet censorship in China. I looked deep into that matter and came up with a list of top 5 VPN providers you can use in China to avoid regional restrictions and access blocked websites. check them out below. 
Important Notice:
As of December, 2019, we confirm that
ExpressVPN
is the only service provider that has proven to work in Mailand China.
Why Do I Need a VPN in China?
What is the best VPN for China in 2023? A lot of expats, and indeed Chinese citizens, turn to VPN in order to beat censorship in China. With the Great Firewall in place, access to sites like Facebook, Twitter, Youtube, and Google is banned.
The need for VPN in China is higher than in any other country. Here are the top 3 reasons as to why you should use a VPN in Mainland China.
Government Surveillance
There's no doubt that the Chinese government keeps tabs on its citizens' Internet activities. When you reroute your traffic through a VPN server, it gets encrypted. No third party can eavesdrop on your online activities.
The Great Firewall
The Great Firewall is China's system of Internet censorship. While some government ban access to certain sites, the Chinese authorities have taken censorship to a whole new level. They have blocked popular social websites like Facebook, Twitter, Youtube, and Instagram. You cannot even access search engines such as Google. By using VPN, you can bypass The Great Firewall.
Geographic Restrictions
Expats and tourists traveling to China often find themselves deprived of their favorite TV shows and movies. That's because US, UK, Australian, and Canadian streaming channels are geo-blocked outside their respective regions. You can bypass regional restrictions and watch channels such as BBC iPlayer, Netflix, Amazon Prime, Hulu, and HBO Go while abroad by using VPN.
Should I Sign up for a VPN Before or After Arriving in China?
As a general rule of thumb, it's always better to subscribe to a VPN provider before you actually leave for China. This will give you the chance to test their server. You also get to download their VPN apps on your PC, Mac, iOS, or Android. That means even your VPN providers website is blocked in China for whatever reason, you can still successfully connect to and use their VPN servers.
Last Updated Yesterday
Rank
VPN Provider
Link

30-Day Money-back Guarantee
Unlimited Bandwidth
Apps For All Your Devices
24/7 Live Support

Visit ExpressVPN


Visit BulletVPN



4
Banned Sites in China in 2023
While the list below is in no way comprehensive, it does include the most popular websites that are blocked in Chinese territories.
Google

Search
Gmail
Google Drive
Google Plus
Play Store
Translate

Facebook
Twitter
Instagram
Reddit
Snapchat
Dropbox
Dailymotion
Youtube
Netflix
CNN
Sky News
BBC
Top 5 VPN for China in 2023
There are certain criteria you should look for before you consider committing:
Does that particular VPN service actually work in China?
Does my VPN provider offer 24/7 live chat support?
Can I use OpenVPN, IPSec, or L2TP VPN protocols?
Does that VPN provider offer VPN apps for PC, Mac, iPhone, or iPad?
Can I get my money back if things don't work as they should?
In terms of VPNs working in China, there are a number of reliable VPN providers you can use. ExpressVPN, renowned for their VPN server speeds, do provide a 30-day refund period. That's more than enough time to test their service. They also keep no logs, have 24/7 support, and offer different VPN protocols. Keep in mind that China has begun banning unauthorized VPN services. We continuously monitor VPNs to see which still work. Here are the best VPN providers for China as of 2023.
ExpressVPN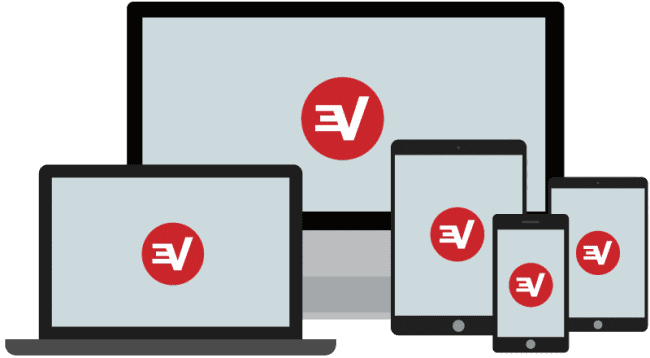 You cannot have a best VPN list without ExpressVPN topping it. Their 30-day refund guarantee encourages users to sign up for its services. 24/7 live support is also one of the features that make ExpressVPN a popular option among online users. If you are on the hunt for a reliable VPN provider that will enable you to bypass geo-restrictions and escape censorship, this is the VPN you have to pick. 
Pros:
you can get American Netflix unblocked
offer 24/7 customer support
a large server network of thousands of servers in 94 countries
five simultaneous VPN connections
IPVanish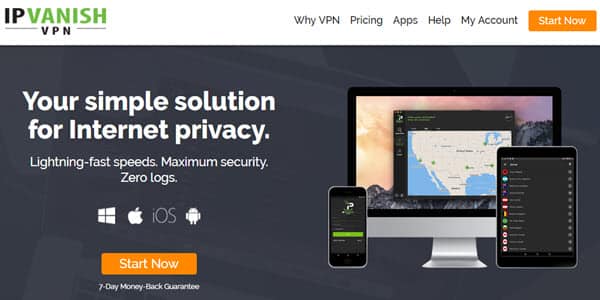 IPVanish is a VPN service that offers high-speed server connections with security features at a cost-friendly price. Its performances, ease of use, and ability to bypass restrictions have landed it a place on this list. The company keeps no tabs of its users and promises you a zero logging experince. You get to browse the web with a hidden identity, and no one can find out who you are online. Additionally, IPVanish supports P2P connections, so that you can torrent safely and anonymously.
Pros:
the fastest server speeds

10 simultaneous VPN connections

own their own servers
Cons:
only a 7-day refund period
doesn't unblock Netflix
StrongVPN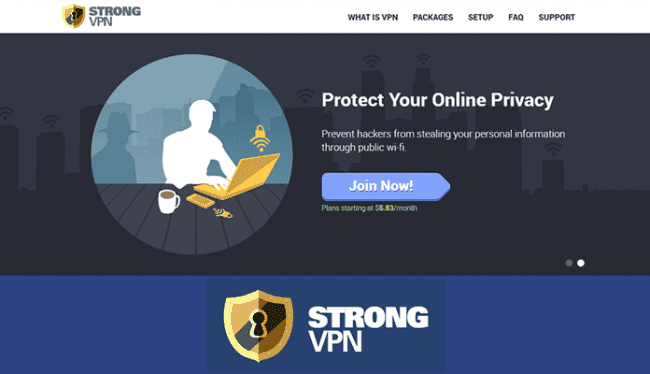 StrongVPN is this easy to use a provider that offers strong performances, fast servers, and reliable services. If you are new to the VPN world and don't want to struggle while you're in China, StrongVPN is a good way to go. Although the features are not as awe-inspiring as the other VPNs on the market, it still serves as a good VPN to use in China. The low subscription fees encourage users to sign up for its services. So, this is suitable for those who are making a quick visit to China.
Pros:
low subscription fees
get American and UK Netflix outside the US
offer a Smart DNS proxy service
Cons:
only a 5-day refund period
some VPN servers where either too slow or didn't work
use of OpenVPN on selected servers
VyprVPN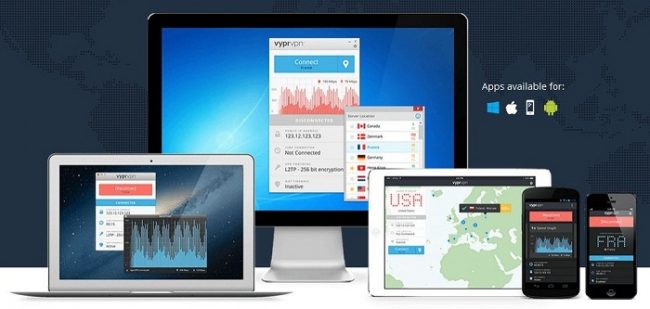 VyprVPN's "Chameleon" stealth system was designed with one purpose in mind; defeating China's Great Firewall censorship system. If you are searching for a VPN provider to specifically use in Mainland China, VyprVPN is a safe bet. They would rank higher on our top 5 VPNs for China in 2023 if it wasn't for the fact they don't allow torrenting via their VPN servers.
Pros:
incredibly fast VPN servers.
VPN servers spread in 36 countries.
stealth Chameleon technology.
Cons:
torrenting is not allowed.
NordVPN
NordVPN's is a highly popular Panama-based VPN service that leads with its security standards. Its location alone shows how much this company cares about users' privacy and online security because even the government asks, the company has no logs to submit. No retention laws exist in that location, which is convenient for privacy-concious users. Its applications are easy to use and very friendly. There are clients for iPhone, iPad, Android, PC, and Mac. NordVPN also offers a 30-day refund period for users to test out their services. In case, they didn't like them, they can always unsubscribe and get their money back.
Pros:
the 30-day refund policy
large VPN server network in 60+ countries
a double VPN feature
Cons:
while most VPN servers we've tried were impressively fast, a couple were relatively slow.
Best 5 VPNs for China in 2023
If there are any popular websites you think should be added to the list of blocked sites above, please let me know. Also, if you have tried VPN providers in China, kindly share your experience with us. Did you manage to bypass The Great Firewall and unblock geo-blocked channels?
ExpressVPN Review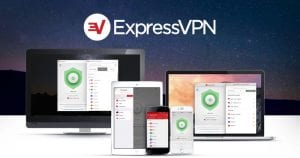 Name: ExpressVPN
Description: ExpressVPN is a VPN service that allows you to browse the web anonymously and unblock geo-restricted sites.
Price: 12.95
Currency: $
Operating System: Windows, OSX, Android, iOS
Application Category: Multimedia
Refund Policy

Speed

Support

VPN Apps