Virtually accessing the Netherlands is a lot easier than physically relocating. Check into the country after you connect to a Dutch VPN server. 
Learn how to connect to a Dutch VPN server outside of the Netherlands by choosing a VPN provider that has Dutch servers. Find out which ones they are in the article below.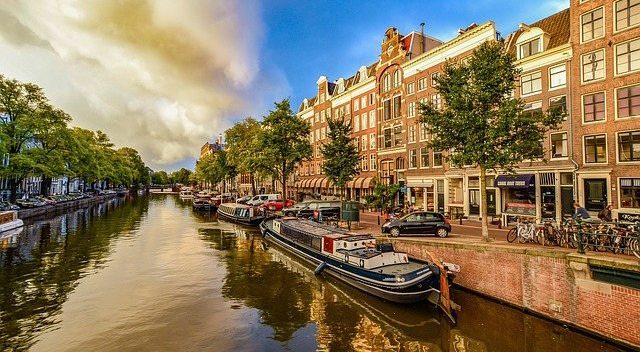 Dutch VPN Server – Overview
Here's a brief overview of some reliable VPN providers with Dutch servers:
Why Need a Dutch VPN Server?
As you're making hotel reservations or just checking your email, you're exposing yourself to the threat of data thefts and online attacks. Cybercriminals and hackers feed on vulnerable and unsecured connections. Copyright infringements and violations have also become a huge concern. Downloading copyrighted content Is no longer legal, which is why people opt for a VPN.  In fact, using a VPN for various peer-to-peer activities is advised. As far as Dutch expats go, VPNs serve as helpful with overseas content. For example, you can
unblock NPO
and stream its content or any
Dutch TV abroad
, regardless of your current location.
How to Connect to a Dutch Server
A VPN (Virtual Private Network) is a software, designed to protect users online and grant them online freedom. In other words, a VPN enables you to access the web safely and privately by routing your connection through a server of your choosing and hiding your online actions. The VPN creates a digital tunnel through which your device accesses the Internet. It connects your device to one of its services. Then, it reroutes your connection through a designated server in the country of your choice, in this case, the Netherlands. By connecting to a Dutch VPN server, you appear to be connecting to the internet from the Netherlands as if you are a local. Follow the steps below to learn how to connect to a Dutch VPN server:
Firstly, you need to sign up with a VPN service provider. We advise that you select ExpressVPN.
Then, you download and install the VPN application on the device you are using.
Activate the VPN application and sign in using your VPN account.
With the many servers to choose from, pick one in the Netherlands.
Connect to a Dutch VPN server and gain a Dutch IP address.
Now, you appear to be in the Netherlands as opposed to your actual location.
Best Dutch VPN Server
The VPN market is full of excellent providers, however, not all of them carry the same effect or live up to expectations. All of them promise top-notch services and guaranteed results, but how many of these VPNs are actually reliable? This explains why you need to be very picky when it comes to actually picking a VPN. You need one that will grant you a smooth and secure online experience regardless of where you are connecting from. If you're a Dutch citizen who has to be abroad for whatever reason, a VPN is your best bet at getting back in contact with your country. You will definitely need a VPN that has servers in the Netherlands, which you can connect to. With that being said, here are some of the best VPNs with Dutch servers you can use.
ExpressVPN
ExpressVPN's power lies in its features and services. If you're looking for a provider that suits your streaming practices, then ExpressVPN is just the provider for you. ExpressVPN is known for being quick and reliable. The company runs a large network of servers, which makes connecting from all parts of the world possible. ExpressVPN owns Dutch servers in Amsterdam, Rotterdam, and the Hague. With this provider, you get to enjoy security features, like the split tunneling. This means you can separate your VPN-protected traffic from the rest. Other features include DNS/IPv6 leak protection, fool-proof apps for all major operating systems, and a kill switch. You can never be disappointed with ExpressVPN as it offers great speeds and unlimited unblocking. You can benefit from the 30-day refund period and 24/4 customer support that the company offers. Read our full ExpressVPN review here.
BulletVPN
This VPN offers not just anonymity, privacy, and security, but also the extras that make this VPN stand out. For starters, BulletVPN offers a Smart DNS that lets you unblock websites and restricted content from all over the world. You also get unrestricted access to any and all kind of content on the web. It doesn't matter where you're located, you can choose to be in any country you want when connected to BulletVPN. In fact, it offers some of the best, Tier-1 countries including the Netherlands. Considering this provider offers a money back guarantee, you have nothing to lose. Read more about BulletVPN review here.
NordVPN
NordVPN is a favorite among VPN users, including those who want to connect to Dutch severs. It offers an excellent package for the Netherlands as well as many other countries. This provider is one of the biggest ones on the market. It runs over 4,400 servers across the world and some serious security benefits. Ad-blocking, anti-DDoS and much more are features you should expect with this VPN. Extra features like Dedicated IP, DoubleVPN, and "obfuscated" servers for anti-censorship purposes are also at your disposal. Best of all is the double VPN feature that encrypts users' traffic twice instead of once. Custom clients are consistently impressive, that goes for all platforms. With NordVPN, you get a 30-day money-back guarantee, that is if you weren't satisfied. Read the full review here.
Surfshark
While it's a relatively new provider on the market, Surfshark VPN is shaping up as a reliable and secure VPN. This provider ensures your security with a multi-hop double VPN chain. Similar to NordVPN, it encrypts data across two or more servers. The company runs over 500 servers in 50 countries, including many in Amsterdam, making access to content easy. You also get to do it securely and anonymously. Furthermore, Surfshark offers diamond-strong protection, a kill-switch, IP masking, zero-knowledge DNS and strict no-logs policy. If Surfshark has caught your attention, you can make use of its 7-day money-back guarantee. Read more about Surfshark in this review.
With 40,000+ IPs on 1,300+ servers in over 75 locations, there's no wonder why IPVanish is the fastest growing Top Tier VPN in the world. IPVanish makes a fantastic choice for a VPN provider should you want to connect to a server in th Netherlands. IPVanish provides excellent speeds throughout the entire server network. Looks like the site was telling facts. The VPN company secures your web traffic from prying eyes and snooping third parties. As a matter of fact, IPVanish VPN stacks up against other popular VPN services for security.  While two weeks is less than what offer providers offer, it's still enough time to figure out whether you get along with IPVanish or not. Get more information about IPVanish in this review.
VyprVPN
VyprVPN is one of the most reliable and trustworthy VPN services to gain access to safe and free Internet. This provider is a Switzerland-based VPN service that offers excellent and reliable services. Plus, it is a zero log VPN service that does not record or retain any data when you use the service. This provider offers exclusive features in which you can protect yourself when you're online. Top of the line security features, a large server park, and decent customer service are some of what you have to gain with this subscription. VyprVPN provides a fast and stable connection with 700 servers in 70 countries, including the Netherlands. Get more information about this VPN in this VyprVPN review.
Final Words
The Netherlands is an amazing place to be in. It's quite understandable why one would want to establish some sort of connection with the country. So, virtual relocation seems to be the best option for those who cannot physically move and what to be treated as a Dutch local. Now you know that for that to happen, all you need to do is find a VPN with Dutch VPN servers and connect to one. Which VPN do you think would suit you best? Do you have any other VPN recommendations? Let us know in the comment section below.
Dutch VPN Server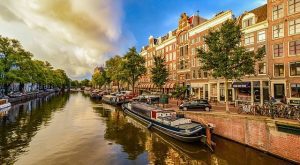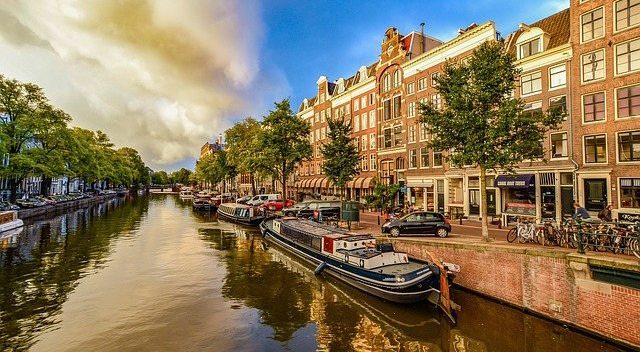 Name: ExpressVPN
Description: ExpressVPN is a highly reliable, functioning, and secure VPN service provider that seamlessly unblocks content.
VPN apps

Access blocked content

Speed

Support

Refund Policy