T-Mobile ranks third among the most subscribed to mobile network providers in the US, with an impressive subscriber count of about 74 million. This places it among the network choices you're going to have to consider signing up with regardless of whether you're going to be traveling to the US for business or leisure. The mobile phone operator offers competitive packages, and at one time even offered to pay off up to $650 of unpaid charges that you might have accrued on your previous mobile carrier. These kinds of offers all sound geared towards your best interest as a mobile user, but there are some issues regarding their Internet usage policy that might not sit well with users hoping for complete Internet freedom.
Top T-Mobile VPNs In a Nutshell
To save you time and effort, we've summed up the best VPNs for T-Mobile here:
T-Mobile Banning Websites?
Back in 2012, there was a lot of chatter about T-Mobile's web censorship tool dubbed Web Guard. The service gained significant media attention after it was discovered that instead of serving its initial purpose (which was to prevent the carriers younger customers from viewing adult content), the internet filtering platform had on various occasions randomly blocked sites that were completely free of any adult material. This discovery was made by a body known as the Open Observatory Network Interference, and it triggered a response by T-Mobile where they explained that the feature works with a third-party vendor to identify unsuitable websites and block them out. They also admitted that the feature wasn't as perfect at the time and that they'd be working to improve their delivery of service.
These types of malfunctions are not only common to T-mobile alone, and for those who are prone to do a lot of sensitive work online, that's a risk that may have a lot of dire consequences that they're not prepared to face. To avoid getting caught up in these uncertainties, the best way to ensure your Internet connection remains unbothered by whatever Internet use policies that your provider may be implementing is subscribing to a VPN service.
Best VPN for T-Mobile
A VPN service allows you to continue with your work online uninterrupted thanks to its ability to encrypt your connection. Once you connect to a VPN network, your traffic gets encrypted, and this translates to having your traffic hidden from any form of surveillance. Your ISP won't be able to eavesdrop on your browsing activities, and neither will your mobile carrier.
Subscribing to a VPN service also allows you to enjoy a sense of security since your personal information will be hidden from the likes of spammers and hackers who are known to access your device and siphon your details from it.
As a result of having personal details such as your address or location hidden, a VPN service also ensures you're able to access geo-restricted websites based outside the US since such sites won't be able to ascertain your actual location.
This is possible because once you connect to one of your provider's remote servers, your actual IP address gets exchanged for a new one that points to the location of the remote server. So, if you want to access a geo-blocked site that's based in somewhere like Europe, all you'll need to do is to connect to a server that's there and you'll be able to access any restricted European website or channel that you'd like.
Best VPN for T-Mobile – Choosing a VPN
Selecting which provider to sign up with shouldn't be a hard task, as long as you know what to look out for. Since we're dealing with an American carrier, it'd be best to look for a service that isn't headquartered in the US, since the country has some very invasive policies geared towards monitoring what their citizens are up to online.
1. ExpressVPN – Our Top Recommendation
We're going to try and help you out on this by listing a number of VPN services that we recommend you have a look at. Here's our list:
ExpressVPN starts off the list of Best VPNs for T-Mobile with our highest recommendation, as it is a provider that has won numerous awards for its commendable level of service. The provider is based out of the British Virgin Islands, and this inspires confidence in its zero-logging policy as the country does not subscribe to any data retention policies.
Their server network consists of about 2000+ servers, which are based in over 94 countries around the world. Once you sign up, your connection gets protected through their 256 AES bit encryption protocol, and with a selection of stealth servers that you could also choose to connect to, you'll be able to use VPN undetected, as well as work around any firewalls that may have been put up to prevent you from maintaining a connection.
ExpressVPN also allows for up to 5 multiple connections, meaning you'll be able to have up to 5 devices secured under one account. Also, if you refer someone to the provider and they get to sign up, you and your referee both get a month of free use off of the service. There are plenty more features that ExpressVPN still has on offer, and you can get to sample them if you sign up for their 30-day money-back guarantee.
2. BulletVPN
BulletVPN is one other provider that you shouldn't take very lightly. Their 150+ servers in 55 countries are superfast and they manage to help you unblock channels from all over the world.
From their headquarters back in Estonia, this provider assures its customers that there will always be a team that's ready to sort out their queries either through email, or direct messaging.
The service also prides itself in offering one of the most versatile solutions in the VPN industry; kill switch and Bullet Shield. Aside from the kill switch, Bullet Shield doesn't allow you to connect to the internet without having a VPN connection present.
Moreover, BulletVPN is probably the best channel unblocked on our list. During our tests, it managed to bypass VPN bans applied by the likes of HBO Max, Binge, Showmax, as well as TenPlay, where other providers failed.  Get the low-down on this VPN service in our BulletVPN review.
3. NordVPN
NordVPN is among the first-ever providers to introduce a double encryption service where a user's traffic gets transmitted through two servers instead of one. While this might be a very challenging feature for other providers to offer, NordVPN avails it quite easily thanks to their massive network of more than 4000 servers.
This vast network also makes it possible for NordVPN users to select exactly which servers they'd like to get connected to based on the kind of work they'd like to do online. With all these perks, NordVPN also allows users to have up to 6 multiple connections so that if you have any other devices under the T-mobile carrier, you'd be easily able to connect them.
A handy Internet Kill Switch is also included in the NordVPN package, and this feature kicks in whenever your VPN connection is compromised by shutting down your Internet link. In addition, there's also a DNS Leak protection service that prevents loss of privacy through the wrongful transmission of DNS queries over insecure links.
For anyone thinking of signing up with this service, there's no risk involved thanks to a 30-day money-back guarantee. Find out more about this VPN provider in our NordVPN review.
Conclusion on The Best VPN for T-Mobile
You can now get to enjoy Internet freedom and the right to privacy online even as a T-Mobile customer by subscribing to either ExpressVPN, BulletVPN, or NordVPN. These three services are guaranteed to keep your browsing secure and hide out your activity from anyone with malicious intentions.
Best VPN for T-Mobile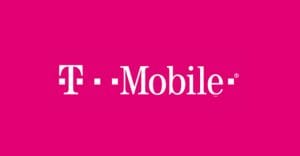 Name: ExpressVPN
Description: Finding the right VPN for your mobile can be a bit tricky. Americans are mostly using ExpressVPN on their iPhones and Android devices and for a good reason too.
VPN Apps

Speed

Support

Refund Policy

Access Geoblocked Content