Canais Globo, formerly known as Globosat Play is one of the largest online providers for content aired on Brazilian cable and TV sets. Their content ranges from streaming live channels to watching content on-demand. However, despite having "Globo" in the name, the channel is geo-restricted to Brazil only.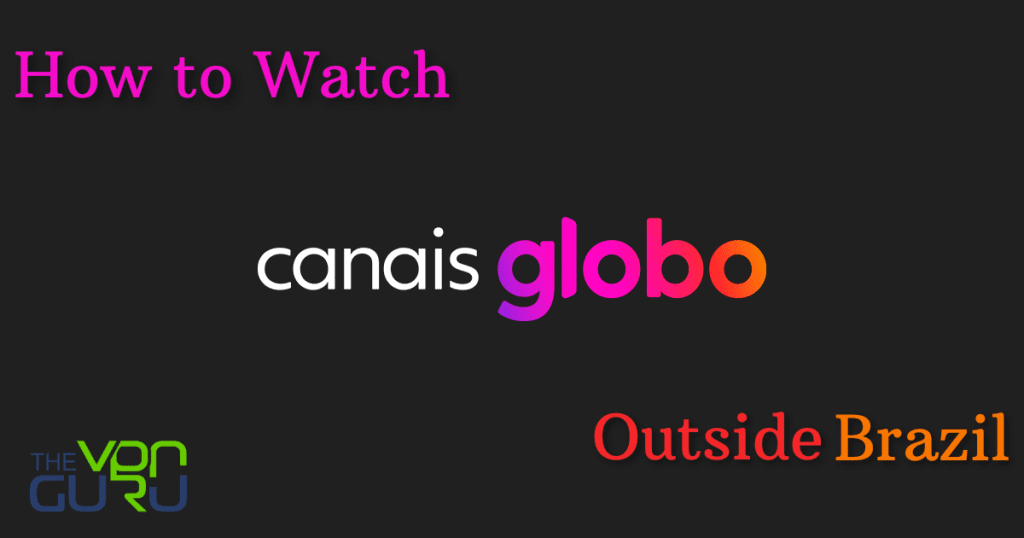 Canais Globo is geoblocked outside the Land of Samba, but that can be easily managed. If you live in Portugal, Mexico, the USA, Germany, France, Italy, Argentina, Puerto Rico, or Australia, all you have to do is follow the guide below, and watch Canais Globo seamlessly.
Unblock Canais Globo Anywhere – The Fast Route
Time needed: 4 minutes
Canais Globo is a few minutes away from being available in your region. To get it, the following steps are required:
Sign up with a reputable VPN service.

A fast Brazilian server is required, which is why we recommend ExpressVPN.

Get the VPN app on your device.

You can find clients on Android, iOS, PC, Mac, as well as Fire Stick.

Activate the VPN app and sign in with your newly created account.

Enter your username and password.

Connect to a Brazilian server.

When the connection takes place, you'll receive a Brazilian IP address.

Launch Canais Globo's website or app.

Follow the guide below for more instructions.

Sign in with your Globo account.

You must use a cable TV subscription.

Watch Canais Globo wherever you may be.

Enjoy dozens of channels and hundreds of on-demand content anywhere.
The Full Guide
But wait! There's more. Unblocking Globo is one thing, and to learn everything about the way it operates, how to get it abroad, and what VPN to use is something else. We have all the info you need in this comprehensive walkthrough:
What You Need
To watch Canais Globo abroad, this is what you need:
VPN provider.
A cable TV subscription in Brazil.
A compatible streaming device.
Is Canais Globo Available in My Country?
Canais Globo might sound new to you, but it has been around for quite some time now. Previously known as GloboSat Play, the channel represents one of the biggest content providers in Brazil.
In fact, throughout the years, the channel managed to gain more than 45 million viewers distributed among more than 15 million households.
The service requires a TV cable subscription, unlike its counterpart, GloboPlay. Still, cable subscription or not, the channel cannot be accessed outside Brazil.
Due to copyright reasons, the Globo applies geo-blocking. It's a technique that allows it to restrict users' access based on their location.
To determine their whereabouts, Globo checks their IP address. If it's Brazilian, it'll terminate their access almost instantly. What happens then? You'll get an error message that looks like one of these:
"Vídeo indisponível. Desculpe, este vídeo não está disponível para sua localização."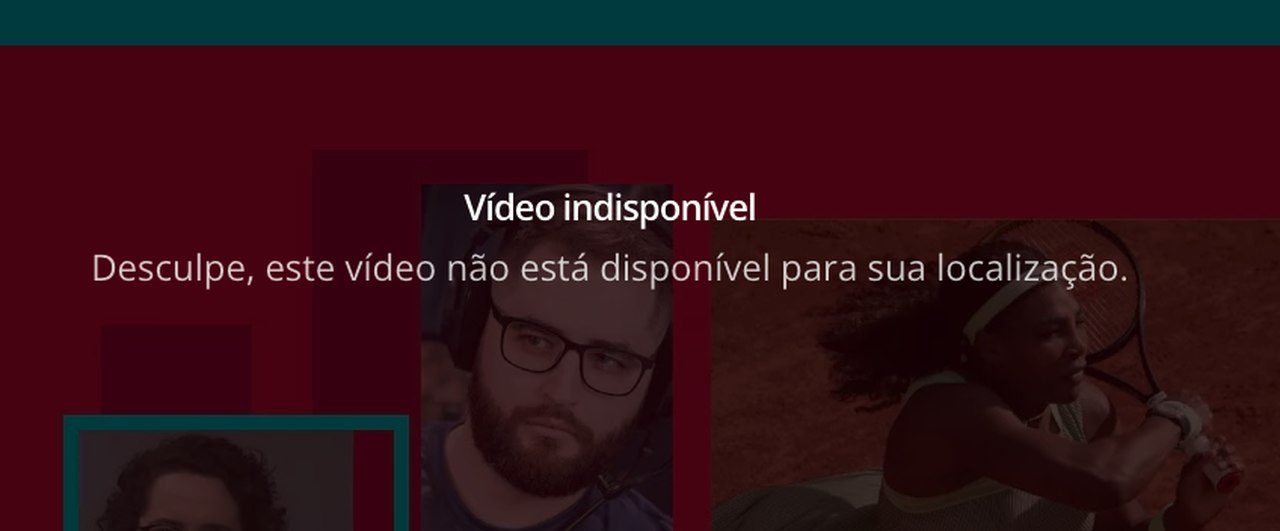 "Sinto muito… Este Vídeo não se encontra mais disponível. Veja outros conteúdos no Canais Globo."
Both of these errors reflect your inability to access the channel from overseas. However, we've already given you the best solution. If you follow the steps above, you'll be watching Canais Globo wherever you may be.
VPN Explained
A Virtual Private Network will simply change your device's IP address so your device's virtual location is changed. In other words, it all depends on the server you connect to.
If you connect to a Brazilian server, you'll receive a Brazilian IP address. As a result, you'll be able to access Globo wherever you may be.
Aside from that, a VPN was created solely to enhance its users' privacy and security. By implementing military-grade encryption, no outside party can get a hold of your data or spy on your browsing activities.
To sum it up, here's what a VPN is capable of:
Allows access to geo-restricted content all over the world.
Bypasses local restrictions and allows access to blocked websites.
Avoids ISP throttling, granting internet access at the best speed rates.
Adds an extra layer of security and privacy.
ExpressVPN is a VPN service capable of unblocking Globo outside Brazil. This VPN service comes with a thirty-day refund policy for you to return the service in a month's time if it does not work out for you. Other VPN providers also allow you to watch Canais Globo abroad.
Once you sign in with your provider's credentials, you can proceed and watch Canais Globo in your region. In the guide below, we'll show you how to get it on any device:
Get Canais Globo on Any Device Anywhere
Android
Canais Globo has a dedicated application on Android mobiles. If you wish to download it, you must first download and install the VPN application on your device.
After that, connect to a Brazilian server and open your Android settings. Clear Google Play's cache and data in order to change its region to Brazil.
Next, download the Canais Globo app and launch it. Finally, sign in with your TV credentials and start streaming.
iOS
On iOS, getting the Canais Globo is very easy. Just use your VPN to connect to a Brazilian server and change your Apple Store region to Brazil.
Once the alteration is complete, download and install the Canais Globo app on your device. Now, launch it and log in. Finally, stream top live and on-demand content on Globo wherever you are.
PC/Mac
If you're using a desktop device, watching Canais Globo is a simple task. All you have to do is use your VPN to connect to a Brazilian server.
Next, launch your preferred browser and head over to the channel's official website. Finally, sign in with your credentials and watch Globo anywhere in the world.
TV Globo Anywhere – FAQ
More questions? We got you covered. Here are some of our readers' top inquiries:
No, it's not. Just like its previous version, GloboSat Play, Canais Globo needs a cable subscription to operate.
What's the Difference Between Canais Globo and GloboPlay?
Canais Globo requires you to sign in using your TV provider while GloboPlay only requires a monthly subscription.
Is Big Brother Brazil (BBB) Available on Globo?
Yes, BBB 21 is available to those who have a Globo Account associated with their TV Operator.
What Devices Can I Watch Globo on?
You can stream Canais Globo on Android, iOS, PC, and Mac.
Canais Globo Unblocked – Final Words
Now, you have everything you need to unblock and watch Globo outside Brazil. It's a channel worth getting in your region.
The guide above covers it all, but still. If you have any more questions, don't hesitate to drop them in the comment section below.