How to Watch MX Player from Anywhere in the World
|
Most of us have probably used MX Player on our smartphones or computer at some point. Initially released as a video playback app, it developed into a full streaming service, dubbed MX Player Online, in 2019.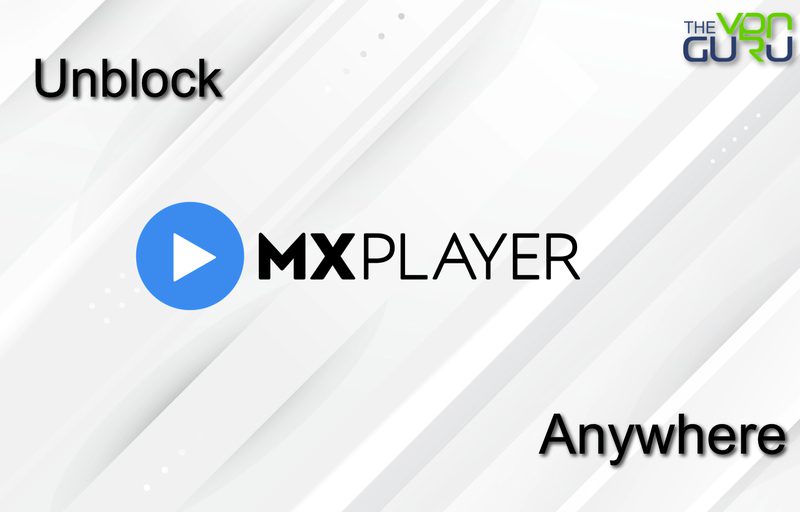 The move made a lot of sense, given MXPlayer's huge user base. What didn't make sense was making it only available in India at launch.
The company has since somewhat rectified the issue by making its on-demand streaming service available in additional markets. This included the United States, UK, Canada, Australia, Pakistan, and New Zealand among others.
Still, given its popularity, there are lots of folks who currently are unable to access MX Player. Instead, they get the following geo-error when accessing the site:
"OOPS!!! WE ARE CURRENTLY NOT AVAILABLE IN YOUR REGION." In case you're trying to access MX Player Online on your Android or iOS device outside India, you'll see the following error instead:
"Looks like you are not connected to the internet. Please try again."
Luckily, getting around these geographic restrictions is easier than you might think.
How to Access MX Player outside India?
Time needed: 4 minutes
To watch TV series on MX Player from anywhere in the world, you have to apply these instructions:
Subscribe to a VPN service.

Not any VPN will do. It has to have servers in India. ExpressVPN is your best bet.

Download and install the VPN app on your device.

Clients can be installed on Android, iOS, PC, or Mac.

Launch the VPN client.

Sign in with your username and password.

Connect to a VPN server.

Choose a server in India. ExpressVPN has two Indian servers.

Open the MX Player's website or application.

Enjoy MXPlayer from anywhere.

You can use the same steps to unblock other Indian channels as well. This includes Sony Liv, Hotstar, and many more
What Is MX Player Online?
MXPlayer Online is basically a streaming service. While you can watch the TV shows it has on offer for free, they are mostly ad-based.
If you want to experience MX Player Online without ads, you can subscribe to the premium tier. It costs
₹499 per year or ₹299 per 3 months which equals around $6 and $3.6, respectively.
In return, you get access to the following:
2000+ Exclusive Original Shows & Movies
Exclusive Access to New Shows
No Ads
Download Shows
You can also access the service on Android-based Smart TVs such as Sony and Hisense. The app on such devices is called MX Player TV, though.
Which VPN is Best for MX Player Online?
Not all VPN service providers have servers in India. So before you subscribe to one, make sure it actually does offer Indian VPN servers. As we mentioned in the beginning, ExpressVPN has two.
Also, make sure that whichever VPN you end up using actually has a money-back guarantee. That way, you can always get a refund in case things don't work out for you. Here's a list of all the VPNs we recommend.
FAQs
Here is some additional info you may find useful.
Does MX Player only offer Indian Movies and TV shows?
No, you can also watch American blockbusters on MX Player Online.
Which languages are available on MX Player Online?
TV shows can be watched in Hindi, Tamil, Telegu, Bhojpuri, Malayalam, and English.
Can I get MX Player Online for free?
Yes, you can watch MX Player Online for free although the premium version allows you to get rid of ads.
Where's MXPlayer Online available?
You can access MX Player's streaming service in India. Even though Wikipedia states it's available in other regions, we couldn't access the site unless we were connected to an Indian VPN server.
On which devices is MX Player Online available?
MX Player online is available on PC, Mac, Android, iPhones, iPads, and Android Smart TVs.
MXPlayer Unblocked – Final Thoughts
Have you tried following the instructions we laid out in this tutorial to watch your favorite Indian TV shows from abroad? Did it work? Let us know in the comment section below.