The new wave of digital televisions has had everyone move from the traditional pay as you watch cable tv method, to online streaming and live broadcasting as the two have proven to be a far cheaper form of entertainment. Over time, we've seen bigwigs such as Netflix establish themselves as a reliable source of TV content such as movies and series, and their viewership only continues to grow as people from around the world gradually shift towards online content. However, new technology always has its downside as well. In the case of Smart TVs, there's always a chance that a cyber-criminal hacks into your Smart TV to compromise your privacy and security. With that in mind, it is essential to secure your Smart TV.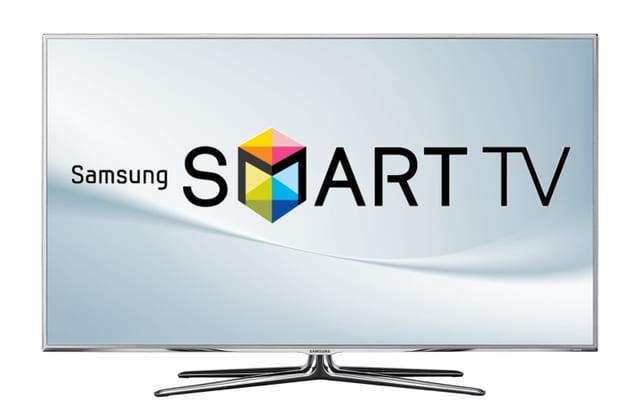 If you're planning to buy a new set of electronics soon, there's no better time to ensure you get a Smart TV as an upgrade to your home entertainment system. If that might perhaps not be one of the items that feature on your list, perhaps a Smart TV box could be a more palatable solution. The most popular ones are Android TV boxes. This is mainly because of the Kodi application that you can run on it and gain access to one of the largest content libraries in the world.
With the new advances in TV technology, there are a couple of risks that crop up, especially because of an unsecured Internet connection.
Your Smart TV Can Be Hacked
Your Smart TV's connection to the Internet actually makes it as vulnerable to most of the viruses and harmful programs found online as any other Internet-linked device. Smart TVs can also be accessed remotely and hacked, with the hackers stealing information such as your login credentials to different apps, websites, and services, especially if you tend to log into your accounts using your Smart TV's browser.
Not so long ago, a number of vulnerabilities were discovered in a range of Samsung TVs that made them susceptible to online attackers. Researchers were shocked to find out how long a hacker would be able to maintain access to the Smart TV without any form of detection from the user. Less discreet hackers are even daring enough to establish control over your Smart TV by doing things such as:
Switching on the webcam and spying on you.

Accessing data stored on the memory stick connected to the TV.

Accessing your passwords and account info.

Stealing stored info on installed apps.

Asking for a ransom after locking the TV.

Remotely controlling the TV.

Switching on the microphone and eavesdropping on your conversations.
To prevent these and other kinds of scenarios, there are a couple of things you need to be aware of regarding cybersecurity, as well as how best to keep your Smart TV secure. One of the things that people can do to try and enhance their security would be to ensure that none of their devices are connected together. You don't want someone gaining access to your laptop or your mobile device through your smart TV.
Another thing people ought to keep in mind is the level of care required for their Smart TV box. Based on their ability to connect to the Internet, Smart TV boxes can also be used to poach information based on your use. Remember these devices have an app store that allows users to download and install apps similar to those found on smartphones.
How To Protect Your Smart TV
There are a number of direct steps that you can take note of and apply so as to be able to protect your Smart TV. Some of them include:
Use VPN ON Your Smart TV: A virtual private network allows you to encrypt all of your Internet traffic and hide your public IP address online. Setting up VPN on a Smart TV is possible if your TV is Android-based. If not, you'll need to configure the VPN connection on your router instead. Although installing VPN on a Smart TV can prove to be slightly difficult at first, it has countless benefits. It adds an extra layer of security to your Smart TV and even enables you to bypass regional restrictions to access streaming apps that would normally not be available in your region. Take a look at our list of best VPNs for Smart TV.
Enhancing your security with software: If you're using a Smart TV box, there are probably a number of antivirus apps that you can choose from on the app store. These apps should allow you to put in place security measures that are meant to increase your protection while online.
Be careful while installing apps: It is true that wherever you're sourcing your apps from, there might forms of malicious software (malware) disguised as something they're not. Have a look at an app's reviews from other users to get certain about how credible an application could be before downloading it.
Limit your use if external storage drives: Most viruses and malware programs are known to be transmitted through external storage drives. To prevent infecting your Smart TV from such, it'd be better to use one designated flash drive that you can always scan and clean.
Disconnect your Smart TV: Whenever you're not using your Smart TV, it'd be better to terminate its online connection or switch it off altogether.
Don't do everything through your Smart TV: Even though you're able to browse the Internet through your Smart TV, you shouldn't really conduct sensitive work such as logging into your bank account or making online purchases through it. You could do this with more personal devices such as your laptop or smartphone.
Closing Word on How To Keep Your Smart TV Secure
A lot of people are still not aware of the many avenues for attack that exist through their Smart TV sets. As a more informed reader, now you know what it takes to protect yourself from any kind of security vulnerability, and also how to use your Smart TV in ways that don't allow it to be hacked.