Ever since the first Samsung Smart TV back in 2008, Smart TVs have become very popular around the world. In fact, in the United States, more than 100 million users operate a Smart TV at home. It's been a race to the future with manufacturers doing their best to come up with amazing features that might even change how we watch television. From streaming apps to 3D, 4K, and HDR features, Smart TVs are constantly evolving. However, your location can limit what your Smart TV has to offer. To get the most out of it, it's always best to use a VPN. But the question is: Which VPN is best for Smart TVs? Read the full review below to find out.
Best VPN for Smart TVs – Content Index
Smart TVs are dominating nowadays, but they still have their limitations. Your physical whereabouts dictate how much you can do with your Smart TV, which is why you must use a VPN to unlock its full potential.
We've reviewed a couple of VPNs based on a strict evaluation process. As a result, this review was created:
Smart TVs Explained
As I've mentioned above, Smart TV is simply a TV with an Internet connection. They're also called Hybrid TVs, or Connected TVs. If you don't happen to own a Smart TV, linking up your ordinary set with set-top boxes like those of Roku or Apple is guaranteed to give you a very similar experience.
Having gained popularity in the late 2000s, most manufacturers turned to create only TVs for the middle class and the high-end elite.
Some even go as far as introducing features that rely on gestures to carry out a command, and voice control to maybe change your channels, playing media from your own local content, browsing the web, and keeping up with friends through social media form the bulk of what you'll get with a Smart TV in your living room.
A VPN Service Explained
As mentioned before, a VPN service allows your web traffic to go through an encrypted tunnel where only you are able to see whatever you're accessing online.
The service was used originally by companies to protect their information whenever they were connected to the Internet, but eventually, with time, individual users also discovered how beneficial the service could be to them as well.
Using a VPN service on top of your Internet connection keeps your online activities anonymous from any law enforcement agencies, and also from your very own ISP. Nobody will be able to eavesdrop on your use.
Aside from this, you would also be taking a step that ensures your private information is kept away from the hands of malicious individuals online; information such as your credit card data, residence, and also your full name and identity gets encrypted and cannot be stolen by anyone.
VPN, if properly set up, should allow you to work around any geo-restrictions put in place by countries whose channels you'd like to access. You'd be streaming their content as if you're based within their country's borders.
You'll be able to do this since you'd be connecting to one of the VPN servers that's based within the country whose videos you'd like to stream.
Why A SMART TV VPN?
For those who might not know, a Smart TV is basically a TV that's been integrated to show content from the Internet. Users are able to stream content from sites like Youtube or Netflix, or even stay in touch with friends through Facebook & Twitter.
As we mentioned, your location can limit what you get to enjoy on your Smart TV. It doesn't matter what brand you're using, be it Samsung, Sony, LG, Hisense, Sharp, Toshiba, Grundig, Philips, and Panasonic, geo-restrictions are inevitable. 
You see, Smart TVs are well known to offer the best streaming services in the world. You'll find apps like Netflix, Hulu, Amazon Prime, and the likes. However, each one of them applies geo-blocking, a technology that restricts user access based on their location.
It's mainly due to copyright reasons and if you live outside their area of coverage, you'll be blocked. Let us show you an example. Here's what you get when you access Disney+ in an unsupported country using Smart TV:
"Service Unavailable. Disney+ is unavailable at your location."
Now, here's where a Virtual Private Network comes in. As the name suggests, users get to join a network where their identities become private only to themselves and anonymous to everyone else.
A VPN network allows you to circumvent geo-restrictions, meaning you'll be able to access channels such as US Netflix, Hulu, HBO Go, or BBC iPlayer regardless of where you might be. We'll shed more light on the matter. But for now, here are the top VPNs we'll be covering in this review.
Connecting Your Smart TV to a VPN
Smart TVs are not compatible with VPN providers, but that doesn't mean that a VPN connection cannot be achieved. There are two ways to connect to a VPN using Smart TVs. 
In case you didn't know, you can turn your Mac and Windows PC into virtual routers, sharing the VPN connection on them to other devices in the process.
Almost every VPN has a client for these platforms, so just connect to your desired VPN server, and follow the steps in these two guides based on the device you're using:
This method doesn't only share a VPN connection, it also extends the reach of your Wi-Fi network. On the other hand, you can install a VPN on your router to get the job done.
The main advantage that comes along with using flashed routers is that they'll rely on your VPN automatically whenever any of your devices are connected to your Wi-Fi. You have two main choices for flashing your router; either Tomato or DD-WRT.
You can have a look at this guideline to get an idea of the kind of router to use, and how to configure a VPN connection on that router. 
The Best VPN for Smart TVs
Now that you have a good understanding of how important it is to set up your Smart TV with a VPN service, below you'll find up to 4 VPN providers that we're sure will work well with your TV:
1. ExpressVPN – Editor's Choice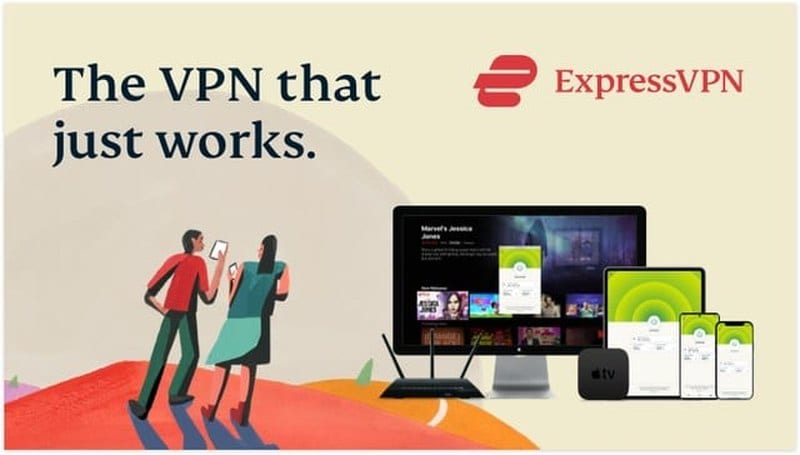 Our top recommendation goes to ExpressVPN based on the high-value service you get once signed up. The number of servers they have across the world is impressive, and this only works to ensure that none of their connection slows down whenever their customers are streaming from Hulu or US Netflix.
According to the tests we performed, the British Virgin Island-based VPN recorded the following:
Speed: This part is important since, without excellent speeds, you won't be able to stream content in good quality. Not to mention the buffering issues you'll encounter. However, ExpressVPN maintains excellent speeds, according to the tests we performed. We only witnessed a 7% drop in speed, which is great to stream 4K connect on your Smart TV.
Server Network: A good server network reflects the number of streaming channels you get to access. The bigger it is, the more options you have. In ExpressVPN's case, you can connect to more than 2000 servers across 94 countries.
Smart DNS: As we mentioned above, Smart TVs are not compatible with VPN clients. So, if you're not installing the VPN on your router, you get to configure Smart DNS. ExpressVPN happens to have MediaStreamer – a Smart DNS proxy that can be set up easily on your Smart TV directly.
Access Geo-restricted Content: A crucial factor that helps us determine if a VPN is good for Smart TVs or not is its ability to unblock geo-restricted content. We did some tests and ExpressVPN managed to access all the major streaming services, including Disney+, Netflix, Hulu, and Amazon Prime.
With a single account allows you to use ExpressVPN's service on five different devices. There's also a 30-day money-back guarantee in case you change your mind later on.
Pros
2000 servers in 94 countries.
Access to major streaming services.
Easy router setup guides.
Excellent speeds.
Smart DNS feature (MediaStreamer).
30-day refund policy.
2. BulletVPN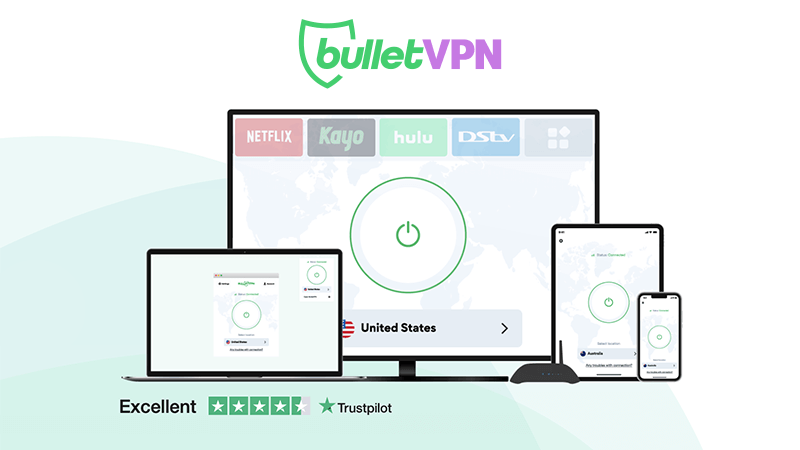 Another top recommendation for Smart TVs comes in the form of BulletVPN. This is a service that has shown great potential ever since its launch back in 2017.
BulletVPN has a great server network, accompanied by excellent speeds and perfect unblocking capabilities. We ran a few tests on the service and came up with the following:
Speed: BulletVPN's speeds showed that despite having strong encryption, it is still able to maintain an excellent connection. We saw a %6 drop, which allowed us to stream Disney+ in full HD.
Server Network: With 114+ servers in 51+ countries, we did not run out of options when it came to unblocking streaming services.
Smart DNS: Just like ExpressVPN, BulletVPN also has a VPN alternative, Smart DNS proxies. With easy-to-follow setup guides, anyone, regardless of their technical background, can set up the technology on their Smart TVs.
Unblocking Restricted Content: BulletVPN allows users to unblock all major streaming services including the likes of Netflix, Hulu, BBC iPlayer, Amazon Prime, and DAZN.
The provider has a 30-day no-questions-asked refund policy, as well as a 1-day free trial for Android users and customers who contact the support team. 
It's a great gesture actually, considering that a single BulletVPN account allows 6 simultaneous devices. You can tell by the trials that the provider has nothing to hide and is fully confident with what they have to offer.
Pros
100+ server locations in 51 countries.
Unblocks Netflix, Hulu, and more.
Very easy-to-follow guides.
Very fast servers.
Smart DNS.
30-day refund policy.
1-day free trial.
Cons
The server network is smaller than the others (ExpressVPN, NordVPN)
3. Surfshark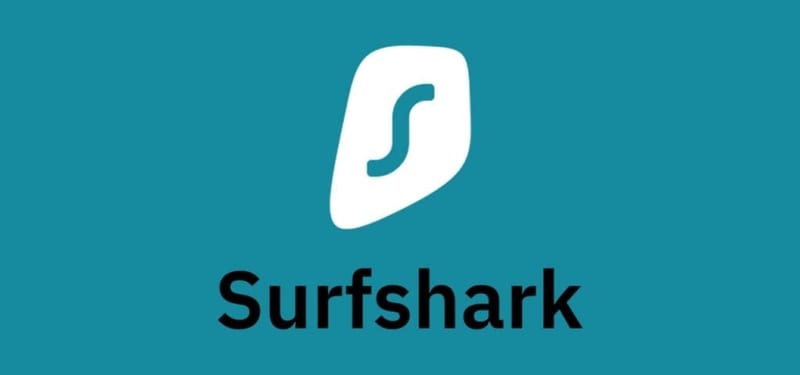 Third on our list would be none other than Surfshark. This provider has a lot to offer if you're a Smart TV user, especially when it comes to security and speed.
The service is relatively new, but it made sure it offered all the right features to make it to the top in such a short period of time. Here's what our evaluation showed:
Speed: During our tests, the provider showed more than excellent results. We connected to a server close to our location, did the speed test, and we barely saw any difference. Our connection only dropped by 1.8%, which is perfect for a VPN with such strong encryption.
Server Network: Surfshark has servers across 65 countries. That's a pretty big selection, especially for those who want to unblock channels.
Smart DNS: Just like ExpressVPN, BulletVPN, and the rest, Surfshark also offers a free Smart DNS feature. This comes in handy for streamers as Smart TVs are not usually natively compatible with VPN clients.
Unblocking Restricted Content: Surfshark unblocks it all – Netflix, Hulu, BBC iPlayer, Amazon Prime, you name it.
Aside from all the features above, Surshark has the best of them when it comes to security. The provider offers a kill switch, adblocker, double VPN, as well as split tunneling. All of these can be taken for a test drive courtesy of their 30-day refund policy.
Pros
Server network in 65 countries.
Access to major streaming services.
Free Smart DNS.
30-day refund policy.
Adblocker.
Excellent speeds.
4. Unlocator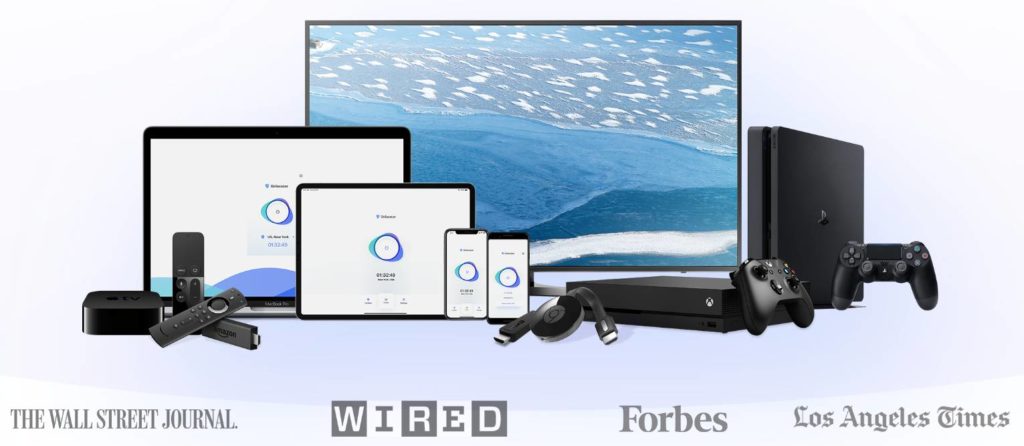 Unlocator has never had a problem in unblocking content on Smart TVs. In fact, the provider launched as a Smart DNS service until recently when it shifted to hybrid.
Now, it offers both and we tested everything they offer:
Speed: We found that Unlocator can maintain excellent speeds on some servers. However, others showed drastic drops, ones that reached 55%.
Servers: Compared to the others, Unlocator has a small server network in around 47+ countries. Now, they are located in key regions, but still, a wider selection would be better.
Smart DNS: Unlocator Smart DNS can unblock more than 235 channels around the world, which is what Unlocator has been doing for the last 7 years.
Access to Restricted Channels: None of the major streaming services gave us any trouble while using Unlocator. It managed to unblock every single one of them with ease.
Unlocator has a 30-day money-back guarantee. But what makes it better than the others in this department is the fact that it offers a 7-day free trial – no credit card required.
Pros
Servers in 47+ countries.
Unblocks Netflix, Hulu, and Amazon Prime.
Guides for VPN, Smart DNS, and unblocking channels.
Smart DNS.
30-day refund policy.
7-day free trial.
Cons
Some servers are slow.
Small server network.
5. NordVPN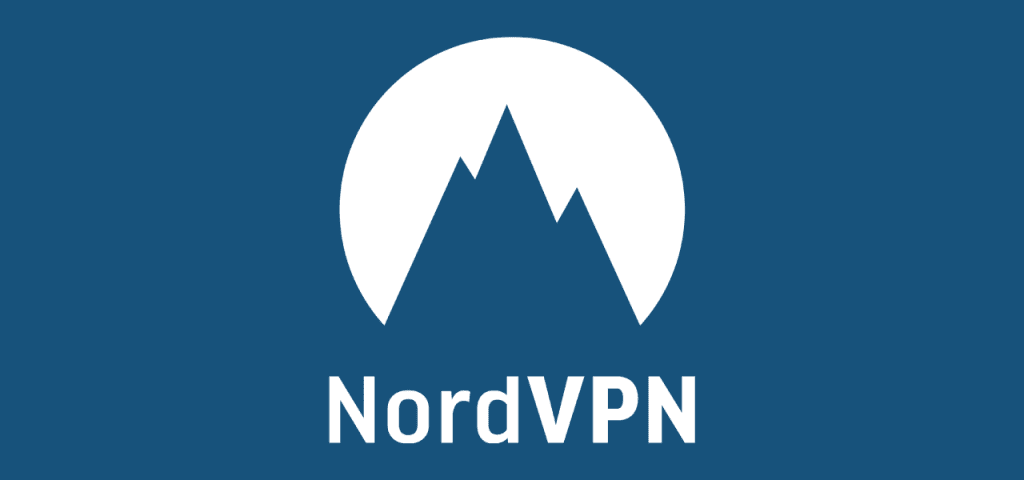 NordVPN makes for an excellent VPN provider due to its huge server network and amazing unblocking capabilities. The levels of security are just great, and the setup procedure for the apps is only a few minutes long.
The service was launched back in 2012 and has become one of the best VPN providers in the industry. How do we know that, check out the tests below:
Speed: Some of their servers weren't fast at all. But others turned out to be well-optimized for streaming tasks, allowing us to stream content in full HD.
Server Network: NordVPN has servers across 62 countries, which is also great for streaming geo-blocked content.
Smart DNS: Just like ExpressVPN, NordVPN has a unique Smart DNS proxy – SmartPlay. It allows you to unblock geo-restricted channels on your Smart TV without the need for a VPN connection.
Unblocking Capability: NordVPN is also a great unblocking tool as it accessed all the streaming services we ran tests on.
All the VPNs above provide a 30-day refund policy and so does this one. As for the simultaneous connections, NordVPN ties with BulletVPN as it allows six of those.
Pros
Servers in 62 countries.
Unblocks Netflix, Disney+, and Hulu.
Setup guides for all kinds of routers.
Smart DNS feature (SmartPlay).
30-day refund policy.
Cons
No free trial.
Inconsistent speeds.
Best VPN for Smart TV By Manufacturer
Feel free to read our individual Smart TV reviews by clicking on the links below:
Smart DNS Proxies – VPN Alternative for Smart TV
You can also use Smart DNS proxies to unblock geo-restricted streaming channels on your Smart TV. The upside here is that Smart DNS is natively compatible with Smart TV i.e. you can directly set up Smart DNS on your TV without the need to configure your PC or router.
Smart DNS is compatible with all streaming devices. You can set up Smart DNS on Smart TV, PS4, PS3, Xbox, Apple TV, Amazon Fire TV Stick, PC, Mac, iPhone, iPad, and Android.
Once you setup Smart DNS, you get to bypass MLB.tv, NFL Game Pass, NHL.TV, and NBA League Pass blackouts.
The channels you can unblock depend on the Smart DNS proxy service you are using. In other words, you only get access to limited blocked websites.
Smart DNS does not function well in the presence of transparent proxies or DNS hijacking.
Unlike VPN, you cannot manually choose your new virtual location with Smart DNS.
As we mentioned, all of the services above have Smart DNS proxies. However, Unlocator is the only provider that offers the service on its own (Separate subscription).
So, if you're not willing to use a VPN service, you can use this option, which will cost you a lot less.
Conclusion on The Best Smart TV VPNs
There you have it! A breakdown of the best services to turn to when looking for a VPN for your Smart TV, as well as a guide on how to do all the connections yourself.
In case you have anything you'd like to ask or mention, we look forward to reading your responses and even replying to them if we have to. Just leave them in the comment section below.
Best VPN for Smart TV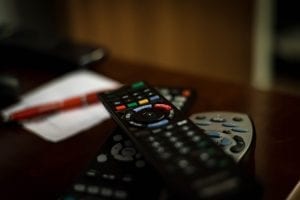 Name: ExpressVPN
Description: A VPN is simply a must-have in order to get the most out of your shiny new Smart TV. Choosing the right VPN service provider that actually works with your TV set is equally as crucial.
VPN Apps

Smart DNS Proxies

Speed

Support

Access Geoblocked Content

Refund Policy