Best VPN for Puerto Rico
|
Planning on moving to Puerto Rico soon? Already there and need a way to access the internet securely? Look no further than this article. Puerto Rico is an unincorporated Caribbean US territory, known to many for its gorgeous coast and scenic views. So, why would I write an article for the Best VPN to use in Puerto Rico? Simple. As a US territory, Puerto Rico falls under US jurisdiction when it comes to internet censorship laws and net neutrality. In other words, the US government can spy on your internet connection if they so choose. A VPN is an easy and safe way to bypass that surveillance for a secure, private, and anonymous internet experience.
Why Would You Need a VPN in Puerto Rico?
As I mentioned above, Puerto Rico is a US territory. Even though it's unincorporated into the US and doesn't have the same rights as a normal US State, Puerto Rico still falls under US jurisdiction when it comes to internet censorship.
The US is known, in a way, to have relatively free internet. What I mean by this is that US citizens enjoy limited restrictions when it comes to websites, apps, and media online. They also enjoy freedom of speech online, with no need for self-imposed restrictions. However, the US government is notorious for monitoring its citizens and visitors and spying on their communications. Puerto Rico is no exception. You need a VPN to make sure that your information is kept private at all times and to thwart any attempts at spying done by third-parties.
Puerto Ricans don't even get to enjoy the same content that the residents of the US do. Unlike in the States, you'll be facing a lot of regionally restricted content in the territory, making a VPN's ability to access geoblocked sites very important.
Best VPN for Puerto Rico – Overview
Now that you know why'd you need a VPN in Puerto Rico, let's talk about what you need to look for in a VPN. Since security is a huge aspect of what a VPN does, you need to look at how the VPN provider deals with your data. You need a VPN provider that has a strict zero-log policy that you can trust to guarantee that none of your data is being shared with third-parties. You also need a VPN that can give you decent/fast internet speeds without slowing down your connection too much. And finally, check for VPNs that have a customer support team you can contact at any time. Just as with any service, sometimes something might go wrong with a VPN. If they offer a 24/7 customer support team that knows what they're doing, then there's no reason to worry. A good support team directly translates to a good service experience in the VPN world.
With those criteria in mind, we've come up with a list of wonderful top-tier VPNs that work best for Puerto Rico:
Best VPN for Puerto Rico
Based on the criteria mentioned above, we found that these three providers are the best VPNs you can use in Puerto Rico. I'll discuss each provider individually and give you an overview of what they offer. You don't need to take my word for this, each provider has a 30-day "no questions asked" refund policy you can use to test out the service before you truly make a commitment.
ExpressVPN
Our number 1 suggestion for a Puerto Rican VPN is ExpressVPN. ExpressVPN is widely regarded as the absolute best VPN provider on the market. They offer all of the features needed in a VPN, including a free Smart DNS feature, and deliver on their features with impeccable service. With ExpressVPN, you get:
Military-grade encryptions and the latest VPN protocols
2000+ servers in 94+ countries
A killswitch
Servers optimized for speed
24/7 live chat support with a 5-star customer support team
30-day money-back guarantee.
Read the full ExpressVPN review here.
BulletVPN
Another great VPN choice for Puerto Rico is BulletVPN. BulletVPN is known to provide one of the fastest internet speeds in the VPN world. With BulletVPN, you'll also get:
Military-grade encryptions
5 VPN protocols including OpenVPN
Servers in 55 countries
A Killswitch
P2P optimized servers
24/7 live chat support
30-day refund policy
Read the full BulletVPN review here.
NordVPN
Finally, NordVPN wraps up our top 3 VPNs for Puerto Rico. NordVPN is known as a "features heavy" VPN provider, which means that they offer many added features on top of the basic VPN functionalities. With NordVPN, you'll get:
2048-bit SSL encryptions
Double VPN
Split Tunneling
Free Smart DNS feature
24/7 live chat support
30-day refund policy
Read the full NordVPN review here.
Best Puerto Rican VPN – Final Thoughts
There is no reason to worry about your internet privacy when you're enjoying your stay in Puerto Rico. Whether you're a tourist, an expat, or a citizen, a VPN is a great tool to have. Not only does it protect your information online, but it also helps you access geo-restricted content with ease. A VPN is slowly but surely becoming one of the most important software you can have in this day and age, and it's no shock why. Don't risk your data, get yourself a VPN subscription and join the thousands of people who have started to take their internet connection seriously.
Best VPN for Puerto Rico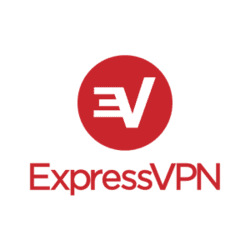 Name: ExpressVPN
Description: ExpressVPN is the best VPN service provider for Puerto Rico for a secure, private, and entertaining online experience.
Support

Speed

Security & Privacy

Refund Policy

Server Location