If you spend a lot of time online, there's a high chance that you wouldn't like any limits being placed on how you use the Internet. This is why more and more people are looking for ISPs or VPNs that allow for unlimited bandwidth. In layman's terms, bandwidth is the amount of data that can be transmitted within a given amount of time. Having unlimited bandwidth means you're able to download as much data, stream as much video or listen to as much music as you'd want to without any restrictions from your ISP, or even your VPN client. It's the kind of feature that a lot of ISPs are afraid to offer, and this is probably because it might create a strain on their service.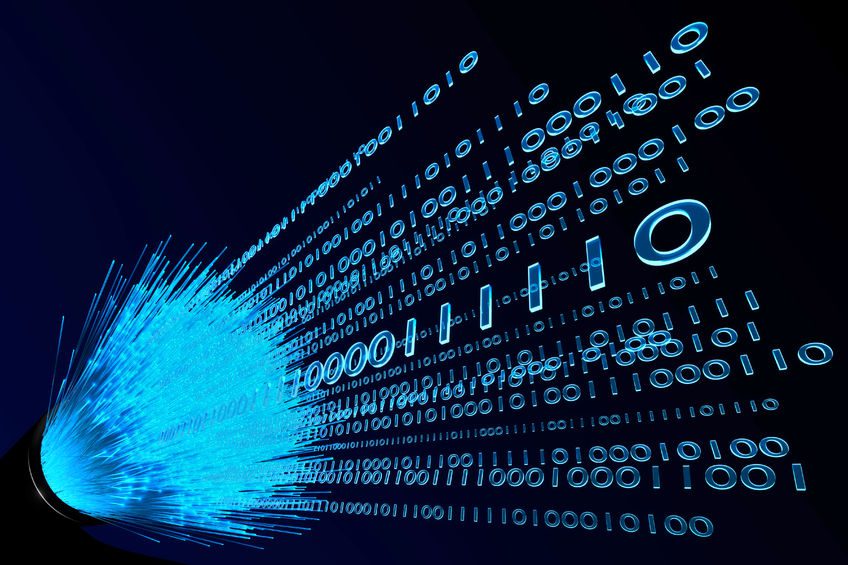 Do VPNs Impose Bandwidth Limits?
Unfortunately, a lot of VPN providers, especially free ones, also claim not to have any limits on bandwidth use, but still, have instances where the speed comes down after a specific period of time. This form of throttling is meant to discreetly discourage you from high volume browsing, and if you don't get to change either your ISP or your VPN client, you're going to be in for big trouble.
One thing you ought to keep in mind though is that a VPN inherently slows down your connection because of the amount of encryption that might need to be performed. Despite the reduction in speed, a service that genuinely offers unlimited bandwidth will still allow you to carry out your online activities without that much disruption. The change in speed should be so little as not to affect how long it takes for a video to buffer, or to induce any lags whenever you're playing your favorite game online.
Aside from speed, another factor you're going to want to heavily consider as you pick out your preferred service is the level of security offered. A VPN, after all, is meant to ensure you have complete protection as you're browsing, and this also includes hiding your identity. When you have a service that relies on a robust VPN protocol and military-grade encryption, your connection is no longer a target for cybercriminals and hackers to try and mess with.
Security is also heightened by ensuring you remain anonymous online. This means having personal information such as your location or address hidden from the sites you choose to access. This is also an advantage since you'll then be able to access sites that'd normally deny you access based on your location. Your IP address gets hidden once you connect to a remote server, and just like that, you're able to access regionally restricted websites regardless of wherever you are.
Choosing The Right VPN
Unlimited bandwidth, super fast speed, guaranteed security and assured anonymity. These are the four things that you should look to your VPN provider to offer, and not just in a mediocre fashion. Your chosen service should have in place measures that should assure you as a user that these four factors are well taken care of, with nothing left to spare.
Sifting through the hundreds of providers on the Internet as you look for this key features might really get you bogged down, and there's even no assurance that you'll find a provider that fits your criteria; this is where we come in. Having been in the VPN industry for years, we already have insight as to which services are the best to deal with, and which ones you ought to avoid. 
Best VPNs for Unlimited Bandwidth
To save you from the trouble of doing all the groundwork by yourself here's a short list we've compiled that already contains the best VPNs to turn to for unlimited bandwidth.
1. ExpressVPN
ExpressVPN takes the cake as our most recommended service thanks to its decade-long industry experience, and its focus on customer satisfaction. The service is based in the British Virgin Islands, and this is far away from the influence of any data regulating authority. This means the provider isn't under any duress to record, store, or much less share your browsing history with any authority, and with a zero-logging policy in check, you're left even more confident with the service you get.
ExpressVPN also fully offers unlimited bandwidth, and they make this abundantly clear on their website. The service is able to work around any ISP caps through the 256 bit encrypted SSL- tunnel that serves as the medium between you and the Internet.
This means your ISP will be unable to see which services you're using, and so they really can't place any limits on your speed or browsing. ExpressVPN also has a list of well-to-do features in tows, such as split tunneling which allows you to choose what to secure through the service and what not to, an Internet kill switch, stealth servers, and a lot more you can find out about by going through our ExpressVPN Review.
2. BulletVPN
Based out of Estonia, we have another well capable provider that offers unlimited bandwidth, and the name they chose for their company was BulletVPN. This was maybe to hone in on one of the most prominent elements of their company, and this seems to be speed.
BulletVPN has a known track record of being among the fastest VPN services in the industry, and in addition to this, they've also been able to strike a very good balance with that in regards to security.
BulletVPN allows its users to have up to 6 simultaneous devices attached to their service, with all of them being under one subscription. Users also have the luxury of choice when considering which VPN protocols to implement, as the service allows for OpenVPN, PPTP, L2TP, and both IKEv1 and IKEv2.
Security is top-notch thanks to 256 bit AES encryption, and with customer care being available 24/7 through live chat or email, there's no reason to remain stuck whenever you encounter a problem. For a more detailed outlook into what to expect, have a look at our well-laid-out BulletVPN Review.
3. NordVPN
NordVPN also makes it to this list as a provider that has become synonymous with a wide array of security centered features, and reliable protection. The service is based in Panama and offers a no-logs policy to anyone that signs up with them. NordVPN is also the one credible provider that we've come across that has up to about 4000 servers within its network. The servers are scattered in more than 60 countries, meaning you should have no problem accessing that geo-restrictive site or channel regardless of wherever you may be.
NordVPN is also centered towards ensuring that you get to browse, stream, download or torrent as much as you would want thanks to their unlimited bandwidth feature.
This also comes with zero limits on the number of times that you'd want to switch your servers. NordVPN ensures that customers can maintain their security through their industry-standard 256 bit AES encryption, as well as their famous DoubleVPN feature that routes your traffic through multiple servers.
The service also offers anti-DDOS protection, Cybersec to work around unwanted ads and malware, SmartPlay for those that want to access geo-restricted sites, and an Internet kill switch in case the VPN service gets compromised. Get to learn more about what this provider can do for you by going through our NordVPN Review.
Conclusion on The Best VPN for Unlimited Bandwidth
You really don't have freedom online if you still have limits that determine how fast your connection is or the amount of data that you can download in a given time period. To see how much you can truly get from your ISP, get a VPN, and get to enjoy true freedom online.
Best VPN with Unlimited Bandwidth
Name: ExpressVPN
Description: ExpressVPN is one of the few VPN service providers to follow a true limitless bandwidth policy.
VPN Apps

Access Blocked Content

Speed

Support

Refund Policy