Ah, Chile, the gem of South America.
Chile is a beautiful country off the Pacific Ocean attracts many tourists throughout the year, all of whom come to enjoy the gorgeous sights and locations. The South American country is also an expat magnet. Its high-income economy and high living standards make for a great relocation choice. If you're planning on going to Chile, either as a tourist or as an expat, you need to get yourself a VPN to guarantee your online safety. Read on to find out why you should be using a VPN and which VPNs work best for Chile.
Internet in Chile
Chile boasts a free internet. The Chilean government takes its citizen's right to freedom of speech and press very seriously and have no enforced internet censorship. In fact, Chile was the first country to implement net neutrality laws to protect those rights back in 2010.
To add to that, Chile has one of the most advanced telecommunication infrastructures in its region and the highest internet penetration rates in South America.
In other words, Chileans enjoy good internet connections and total freedom online.
Why Would You Need a VPN in Chile?
If the internet is great, why would you need a VPN?
Simple.
The internet isn't restricted to one location, which means that no one can guarantee your safety while online. A VPN, however, can. It secures your data through the use of encryptions and re-routes your traffic through a private connection.
A VPN can also change your public IP address. Despite all of its perks, Chile is still subject to geoblocked content. With a VPN, you can access regionally restricted websites easily. This means that you could be lounging on your terrace in Chile while watching your favorite TV show off of an American website with ease.
Who wouldn't want global browsing access through a safe and anonymous connection?
Best VPN for Chile
Now that you know why you would need a VPN for Chile, let's talk about what VPN you should get.
When you're looking at options for VPNs, there are a few things you need to keep in mind.
First, don't go with a Free VPN. More often than not, you will end up paying for it. This doesn't mean that the service won't be "free", it just means that you'll end up paying for it with your data. Most free VPNs keep logs on their users and share that data with advertisers and third parties. The whole point of a VPN is to give you privacy, security, and anonymity while online. If your data is being logged and sold, that defeats the whole purpose of a VPN.
After you've removed the free VPN options, you should look at the features offered by credible paid-for VPNs. Mostly, you should be concerned about the internet speed, the privacy policy, and the server coverage of your VPN.
VPNs do affect your internet speed; encrypting your data and re-routing your traffic ends up slowing your internet connection. A VPN that has servers optimized for speed won't affect your connection that much. Speed is an important factor because it can affect your streaming and downloads.
The privacy policy of a VPN is important because it tells you if the VPN keeps any data logs, what they do with the aggregated logs they do keep, and how they protect your privacy in general.
As for the server coverage; you need a VPN that has servers spread throughout the globe. The wider the server coverage, the easier it is for you to unblock geo-restrictions while benefiting from a fast connection. Usually, connecting to a server close to your actual location bypass a lot of the speed issues you might face with a VPN.
Don't worry, though. We've already compiled a list of the Top VPNs for Chile based on the above qualifications:
Last Updated Today


30-Day Money-back Guarantee
Unlimited Bandwidth
Apps For All Your Devices
24/7 Live Support
Visit ExpressVPN
ExpressVPN
Our first suggestion is the best VPN service provider of 2018. ExpressVPN have been offering an outstanding service for a few years now, and have garnered a dedicated user-base. They offer 2000+ servers in over 94 countries, so they definitely provide global server coverage. ExpressVPN also has a strict zero-log policy and give their users options to remain anonymous even through the sign-up process. As for the internet speed, ExpressVPN is known to be one of the fastest VPN services on the market. All of their servers are optimized for streaming, and they even have a server-wide DDoS protection. You'll also be getting:
Military grade encryptions
The latest VPN protocols
A Free Smart DNS service called MediaStreamer
Access to a 5-star customer support team via live 24/7 chat
A 30-day money-back guarantee so you can test out the service before committing to it
You can read ExpressVPN's full review here for more information about the provider.
BulletVPN
The second suggestion on this list is considered one of the fastest VPN service providers. BulletVPN might not have a high server count, but the countries the servers are located in are evenly spread across all of the inhabited continents. Their servers are also optimized for speed and P2P sharing, which is great if you're an avid torrenter. They too boast a strict zero-log policy and take all privacy and security concerns to heart. With BulletVPN, you'll have access to:
Military-grade encryptions
5 different VPN protocols, including OpenVPN
A Smart DNS feature
24/7 live customer support via chat or email
A 30-day refund policy
Here's BulletVPN's full review so you can read all about it.
NordVPN
Suggestion number 3 on this list is NordVPN; one of the most features-heavy VPNs. Their servers extend over 60+ countries, providing the users with global coverage and a wide range of server options (4000+ servers). NordVPN's privacy policy shows that they are serious about privacy, as their strict zero-logs policy is accompanied by an impressive security feature: Double VPN. When it comes to NordVPN's speeds, their P2P optimized servers offer impressive download and upload speeds, perfect for streaming. Some of the features you'd be getting with NordVPN include:
Double VPN encryptions
Split Tunneling
A Smart DNS feature called SmartPlay
24/7 live chat support
A 30-day refund policy
You can get an idea of all of NordVPN's features in the service's full review.
IPVanish
Last but not least, IPVanish. Our final VPN suggestion boasts over 750 servers extending over 60+ countries. They also have blazing download and upload speeds, which works well with their P2P optimized servers. As with the other suggestions, IPVanish has a zero-logs policy and a strict adherence to providing its users with a private and anonymous VPN experience. With IPVanish, you'll also benefit from:
Access to Tier-1 VPN networks
SOCKS5 Proxy
10 simultaneous device connections
24/7 live chat support
A 7-day refund policy
You can read IPVanish's full review here to learn more about the provider.
Best VPN for Chile – Final Thoughts
Chile has a remarkable internet; great infrastructure, easy access, and full freedom of use as long as you don't participate in any illegal activities online. This doesn't mean that you should forgo a VPN subscription. You still need the VPN to protect yourself from possible hacks and attacks. You'll also be thankful for the VPN when you can access any geoblocked content you want.
Best VPN for Chile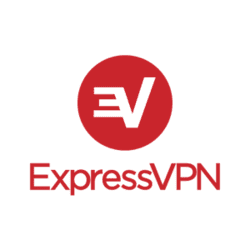 Name: ExpressVPN
Description: ExpressVPN is the best VPN to use in Chile for a safe, private, and entertaining connection.
Support

Speed

Server Location

Security & Privacy

Refund Policy