Your bucket list of places to go to would really be incomplete if you didn't have an African destination picked out. In fact, if royals like Kate Middleton and Prince William chose to get engaged whilst on holiday in Kenya, then you're pretty much missing out on a lot if you still choose not to go there. There's just so much wildlife to see, heritage to explore, and culture to get to know about in Africa. Planning for a trip there would really be doing yourself a huge favor.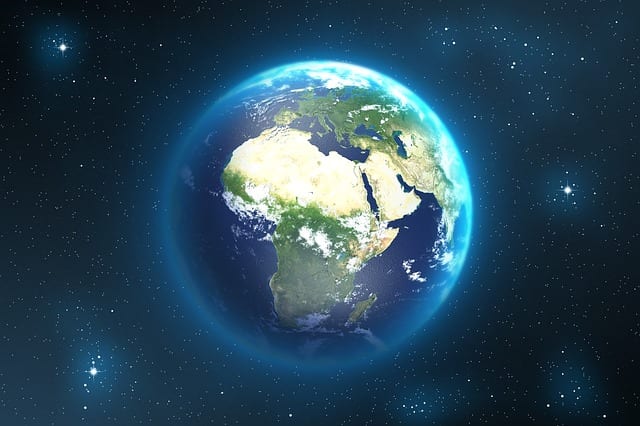 Internet in Africa
The only thing that you'll probably have a bit of a struggle with especially if you're coming from the developed world is the lack of infrastructure in most African countries. Of course, some are doing better than others.
So you'll really have to adapt to the current situation based on what is currently going on in the country you're in. In terms of Internet provision and availability, for example, the continent really isn't doing as good as the rest of the world. The highest level of Internet penetration in the continent is around 80%, and this is in Kenya. Also, this statistic is only reflective of the situation in and around the urban areas. Go further afield, for example, the more rural areas, and you'll notice a stark difference in connectivity.
This, bundled with the fact that most African countries have some very stringent governments, means that you might face some problems with your privacy and connectivity once you land wherever in Africa you could be going. Uganda for example just recently imposed a social media tax in a bid to control what gets posted on social media. Imagine that; having to pay the government for what you post on your personal social media platforms.
Some countries are also very keen on keeping an eye on what is said about their regimes on the Internet. They even block off access to a site if they really want to block the spread of certain information.
If they come across sentiments they do not like, the author might find themselves in jail if they're not careful. This is the grim reality that most citizens living in a large majority of African countries live with. But the case doesn't really have to be the same for you if you hope to fly there as a foreigner.
Using a VPN in Africa
Signing up with a Virtual Private Network provider is probably the one best thing that you could do to ensure that you enjoy an unregulated browsing experience during your African trip. A VPN is able to secure your connection by encryption. This makes possible to go about your business online without having to worry about anyone tracking your activity. Even your ISP will remain clueless about what you're up to online, making your online work private and confidential.
Another huge advantage that you get to enjoy courtesy of a VPN is your anonymity online. Using a VPN means that you're able to conceal your identity to the sites that you decide to visit. This is important especially if you'd like to gain access to sites that may have been blacklisted by the government of the country you could have been traveling to.
This level of anonymity also grants you access to geo-restricted sites whose services would not be available to you if they found out you were based in Africa. Access to such sites is granted since you'll have changed your IP address courtesy of connecting to a server-based in another country.
Best VPNs for Africa
All these are benefits that you stand to gain from a VPN service, but only if you choose the right one. The right one in this context is one that provides unquestionable online security and offers speeds that wouldn't ordinarily force you to get used to what you're not used to. Finding the perfect provider, of course, depends on what exactly your needs are. To help narrow down your scope, we already have a few suggestions that we're sure you'll find quite helpful. Have a look at our shortlist of the best VPNs for Africa.
1. ExpressVPN
ExpressVPN sets the bar quite high regarding what you ought to expect from an established provider. With about 2000 servers to its name, and a presence in African countries such as Algeria, Egypt, Kenya, and South Africa, the service is more than able to secure your connection. ExpressVPN chooses OpenVPN as the protocol on which their most effective security is based. It also allows users to turn to PPTP, L2TP, and both IKEv1 and IKEv2 depending on their preference or device.
ExpressVPN is also the best provider to turn to if you're a first-time VPN user. Their customer care service is always more than willing to offer guidance and help to all those who ask, as they are available 24/7 through both live chat and email.
ExpressVPN is also among the few providers that offer services such as split tunneling and VPN Kill Switch. You also get stealth servers for browsing restricted parts of the Internet in countries that have a very high level of censorship. To know what else lies in store once you subscribe, take some time off to go through our ExpressVPN Review.
2. BulletVPN
BulletVPN is another tough contender in the VPN industry that is very much worth considering. For starters, the service is based in Estonia, which is already a great place to have a VPN company since there aren't any data regulations that it'd be forced to adhere to. The service doesn't have such a huge server presence. However, the VPN servers available do cover the world's most popular destinations.
BulletVPN also allows users to have up to 6 simultaneous connections running at once, meaning you have the chance to secure most of your Internet-capable devices.
The VPN client offered by BulletVPN is also quite easy to use and navigate around and is compatible with devices running Android, iOS, Windows, and Linux as their operating system. BulletVPN also includes a Smart DNS service with your subscription, which is great for working around geo-restrictive blocks. For more insight on what the provider includes in its VPN package, have a look at our BulletVPN Review.
3. NordVPN
NordVPN guarantees that its subscribers will get the best in terms of online protection, with so many features in tow guaranteed towards enhancing online security offered by the service. Anyone heading over to Africa shouldn't have to worry about server presence, as the service has a presence of about 4000 around the world, with 18 in both Egypt and South Africa. NordVPN is also quite generous in the number of multiple connections that it supports, allowing users to connect up to 6 more devices under the same user account.
This VPN provider also has support for P2P file sharing and Tor over VPN for increased anonymity. Obfuscated servers for those based in highly censored countries, dedicated IPs for those that wouldn't want to share their servers with anyone else, and double VPN servers to offer twice the level of protection are all available as well.
NordVPN also has a Cybersec feature. It helps you keep your browsing away from disruptive ads and malware. The SmartPlay feature is great for users that are more intent on gaining access to geo-restrictive sites and channels. For a deeper insight into how all these added tools would better your online experience, take the time to read through our NordVPN Review.
Fastest Internet Speeds in Africa 
Here's a list of countries that offer the best Internet connectivity in Africa. You can also check out our list of fastest Internet countries across the world.
Kenya
Seychelles
Madagascar
Zimbabwe
Zambia
Liberia
Conclusion on The Best VPN for Africa
Despite the many regulations that exist on how you get to use the Internet in many parts of Africa, this really isn't a working excuse to cross it off of your list of places to visit. Just get a credible VPN to take care of your presence online and you'll be good to go.
Best VPN for South Africa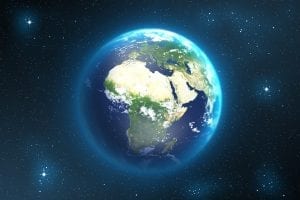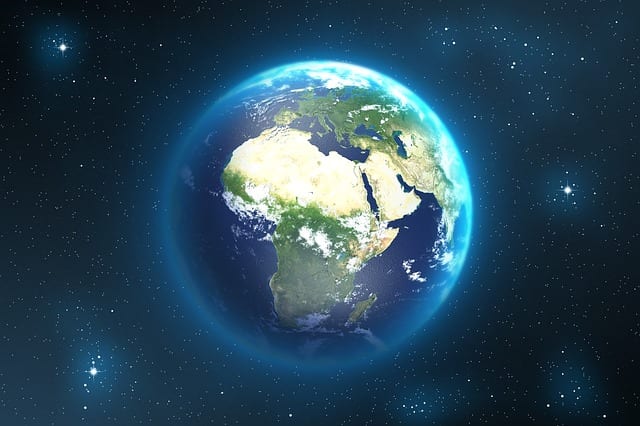 Name: ExpressVPN
Description: Regardless of which country in Africa you intend to stay in, a VPN is a must if you wish to browse the web anonymously and freely.
VPN Apps

Access Blocked Content

Speed

Support

Refund Policy