What are the Best VPN for Uganda to Bypass Social Media Tax? Nothing is certain but death and taxes. As unpredictable as everything is in life, paying taxes is something you have to do. Imagine yourselves in a world where you have to pay money in order to use Facebook and Twitter. As ridiculous as it sounds, it's a reality for Ugandans, who have to empty their own pockets to fill their government's. The tax law was primarily introduced by Ugandan leader Yoweri Museveni because his argument is that the people need to "cope with the consequences." 
As if the people of Uganda don't already suffer from extreme poverty and low income. And if things weren't bad enough already, the social media tax was the last straw. Internet users shouldn't have to pay for services that put a smile on their faces especially when they were never meant to be charged for. This gives Ugandans enough reason to look for ways to still use social media platforms without having to pay the taxes. Although avoiding tax payments is difficult, it can be managed. A VPN can help the people of Uganda post and tweet without having to pay a single penny. In this article, we'll explain exactly how you can do that using a VPN and what are the best ones for that kind of job.
Best VPNs For Uganda
We've conducted various tests to find the best for avoiding Uganda's social media tax law and unblocking social media platforms like Facebook, Twitter, and Instagram:
Why Need a VPN in Uganda
Um, people are already broke, dead broke, and now they have to pay money for free social media platforms? Shs200 (5 cents) in taxes might not sound that expensive to many, but if you do the math you'll think otherwise. To the people of Uganda, this is a serious issue. There are around 17 million active Internet users in Uganda, and the government aims to collect about Shs400 billion (about $100 million) this fiscal year from the social media tax. So in addition to the usual data charges, Ugandans have to pay 5 cents daily in order to be able to access all social media websites. The people of Uganda are bitter, and they have every right to be because according to a human rights lawyer "the reasons for it were anti-people, were anti-social, not development-oriented."
Best VPN For Uganda
"By making people pay for using these platforms, this tax will render these avenues of communication inaccessible for low-income earners, robbing many people of their right to freedom of expression, with a chilling effect on other human rights," said Joan Nyanyuki. So given the financial situation in Uganda and people's frustration about the whole tax on social media situation, a VPN is their only way out of this crisis. So if you're one of those oppressed Ugandans forced into paying a premium to practice a basic right, read on. Below are the best VPNs to use in Uganda to avoid the social media tax:
ExpressVPN
We can't stress enough how powerful and effective this service provider is as it is one of the most premium VPN services out there. ExpressVPN has servers that span 160 locations in more than 94 countries of the world.
With that many servers in 94 countries making it easier for users to connect easily to a VPN from anywhere around the world. It encrypts your data to protect it from hackers and third-party interferences.
Regardless of the country you are in, you will be able to benefit from ExpressVPN's nearby servers at a good speed as well. Other features of this service provider include 256-bit AES encryption, DNS/IPv6 leak protection, kill switch, and split tunneling. ExpressVPN is worth investing in, which why you should read our ExpressVPN review to get a better idea of how to make use of it in Uganda.
BulletVPN
BulletVPN is a VPN service that focuses on the users' security and privacy. Other than being super easy to use, they offer decent speeds making it a good option for beginners. It also offers a reliable connection and select servers that have the ability to unblock major sites.
They strive to provide a secure service to protect your online traffic from hackers and ISP surveillance. This service provider is totally capable of hiding your virtual location so that Ugandans can switch IPs and avoid paying taxes. There's a lot to like about BulletVPN, and you can read all about it in this review.
NordVPN
With NordVPN, you get double the encryption, meaning double the safety. This is a service provider that lives up to security standards and delivers outstanding performances.
You can protect your Internet traffic wherever you might be with NordVPN's user-friendly mobile apps available on Android and iOS devices. Ugandans can guarantee access to social media platforms like Facebook and Twitter again without having to pay any fees. For more information on this service provider check out our NordVPN review. 
Best VPN for Uganda
You can get a VPN wherever you are, even in Uganda. You can use a VPN for getting away with things, like not paying taxes. There are many VPN tools on the market, and the ones we've recommended above so happen to the best ones you can use to overcome the whole tax on social media situation. We all know how important the Internet is these days. Social media offers its users opportunities of self-empowerment in a variety of ways, which is why it has become an indispensable aspect of our daily lives. And for that reason, a VPN must be used by Ugandans. Paying for something you should be enjoying for free doesn't seem right at all. So when you're presented with a way to make things right again for you, go for it.
Best VPN for Uganda to Bypass Social Media Tax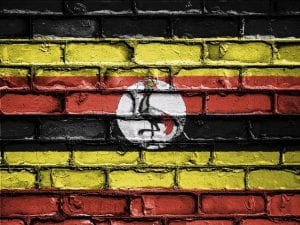 Name: ExpressVPN
Description: ExpressVPN is the best VPN to avoid the tax on social media platforms in Uganda and access Facebook, Twitter, and the likes.
Refund Policy

Speed

Support

VPN Apps

Access Blocked Content