When Google introduced Chromebooks to the market, they intended them to be used mainly for Internet access and browsing. Their sleek and lightweight build makes them quite easy to carry around, and therefore a great replacement for the laptop that we're all used to. One similarity between the two, however, is that you'd not be able to access geo-restricted content without an active subscription to a VPN service. Known in full as a Virtual Private Network, this service protects your traffic by encrypting your connection to the Internet, and hides your location by providing you with a new IP address.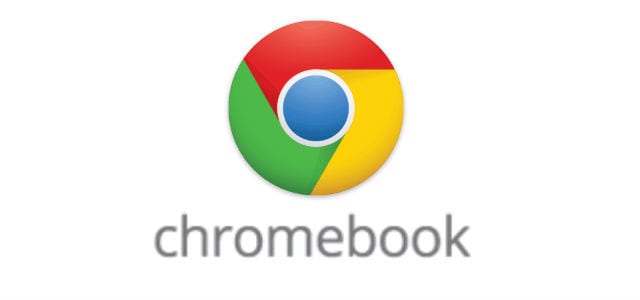 Best VPN for Chromebook: Do You Need It?
Chances are, your local websites and news channels are geo-restrictive in nature, meaning accessing them while outside the country might be a lot more difficult than you might think. If you're constantly traveling abroad and still need to keep up with local news, a VPN service allows you to get around those restrictions and catch up with local content just as if you were at home.
If you're always moving around, this means you're constantly using public wi-fi to access the Internet. Doing this might sometimes be dangerous because a lot of hackers pry within open-access Wi-Fi networks looking for an opportunity to hack into any unsecured device. As mentioned above, a VPN service encrypts your connection and this prevents anyone from logging into your device.
On top of all this, your browsing traffic also gets hidden from the public such that nobody is able to figure out what you've been upto. This includes your ISP, or any other copyright infringement body that may fault you for downloading content from pirated sources.
How A Chromebook VPN Can Help You
The security that comes with knowing your Chromebook cannot be hacked allows you to go about your online transactions with ease, or even log in to any public Wi-Fi network without a thing to worry about.
Aside from accessing your local content when outside your country, you'll also be able to log onto other geo-restricted sites that would prefer you to belong to their country of origin. This means you'd have access to entertainment from all the sites in the world, regardless of wherever you may be. This is a huge benefit to users who, for example, are keen on keeping up with the latest episode of their Netflix series. Assuming they're based outside the United States, they would only have to connect to an American server and they'd be able to watch episodes that haven't even been released in their country yet.
Subscribing to a VPN service gives you a huge advantage since you're able to access a lot more sites than before, and you're able to do so in a completely secure way.
Best VPN for Chromebook Revealed
The best VPN service providers you can use on your Chromebook are as follows.
Top Chromebook VPN Analysis
1. ExpressVPN – Editor's choice
For a long while now, ExpressVPN has continued to dominate the VPN market by offering an unrivaled quality of service, coupled with the best form of customer support. Their security measures guarantee that no one would be able to eavesdrop, or even hack your device as it would be incredibly difficult to penetrate their 356 bit SSL encrypted connection.
ExpressVPN also makes it super easy for new users to find their way as the software is very easy to use, and the procedures easy to follow through. If you follow the given instructions correctly, you'll have your private connection up and running within minutes after signing up with the service.
Experienced users are also accommodated by the service since the software allows them to change technical settings and customize the service according to their own needs. In case anyone runs into a problem, the customer service team is always at hand to sort out any issues. You can submit a support ticket for your problem, or even opt for the live chat facility if you want to get your problem handled as quickly as possible.
If you sign up for their service and find out it would also greatly benefit your friends or colleagues, ExpressVPN grants both you and your referral a month's worth of free VPN protection. Not bad for a service known to charge the highest rates for a subscription.
If you however find that the service is not for you, you can ask to get your money back provided you've arrived at this decision within 30 days of using the service. There would be no hassles getting your money back since you'd be asking for a refund as provided for by their 30-day money back guarantee.
2. BulletVPN
First-time users might find BulletVPN as a bit of a handful to get used to. Their 30-day refund policy does a lot to give most people time to familiarize themselves with their service.
With servers all over the world, BulletVPN users won't have any problem picking one and obtaining an alternative IP address elsewhere. Moreover, BulletVPN gets the name in reference to speed. 
In fact, during our tests, the provider showed excellent rates – none of our videos stopped or lost quality along the way. There's also not that much to talk about regarding their customer service team, since it's been seen that a lot of the issues forwarded to them take a long while to be resolved. 
How to Install VPN on Chromebook
Here's how you can download and install a VPN app on your Chromebook:
First, head over to ExpressVPN and sign up for a VPN account.
Turn on and unlock your Chromebook.
Click on your image, in the bottom-right corner of the screen.
A few options will pop up; select "Settings".
Under "Android Apps" there will be an option that reads: "Enable Android Apps to run on your Chromebook". Go ahead and click on the checkbox.
Hit "Get started" on the new window.
Read the terms of service and agree to them.
The Google Play Store will show and now you can access it whenever you want. Log in.
In the Play Store search bar, search for "ExpressVPN".
Select ExpressVPN – VPN for Android from the search results and click INSTALL.
Click ACCEPT to begin the download.
Once the VPN app has finished downloading and installing, click on the ExpressVPN app icon to launch it.
Finally, connect to the server from within the app to establish the VPN connection on your Chromebook.
Best VPN for Chromebook: Wrap Up
Based on the performance tests we've done on these three and a host of other VPN services, ExpressVPN comes out on top for all the metrics we were basing our tests on. They have the best connectivity speeds, best customer care team, the highest level of security, and also the highest number of servers in the market.
Trust them to ensure that all your personal data stays protected whenever you're online.
ExpressVPN Review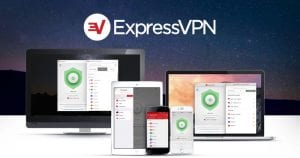 Name: ExpressVPN
Description: ExpressVPN is a VPN service that allows you to browse the web anonymously and unblock geo-restricted sites.
Price: 12.95
Currency: $
Operating System: Windows, OSX, Android, iOS
Application Category: Multimedia
Refund Policy

Speed

Support

VPN Apps