As the third largest telecommunications provider in the US, Centurylink has sure come a long way from its early beginnings as a family-owned business. The communications provider has enjoyed a lot of growth. Much of it coming from the many acquisitions that were made over the years. Today, the company offers fiber-based connections in up to 17 US states, features as on the S&P 500 index and also operates as a local exchange carrier.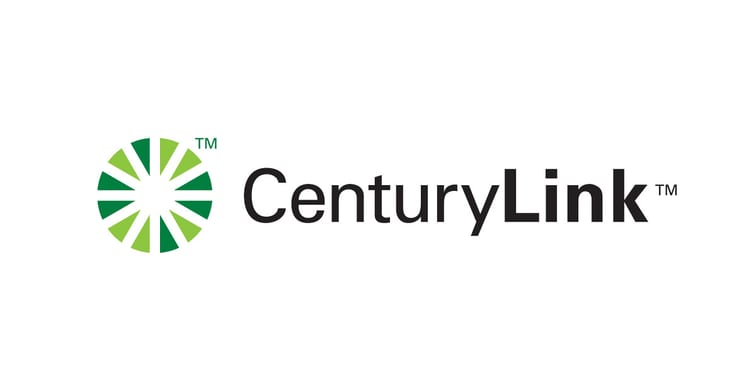 Is CenturyLink Any Good?
Competing with well-established companies such as AS&T and Verizon is no mean feat. It means the standard of service delivered is nothing close to mediocre. As an ISP that has been around for years, many argue that CenturyLink still has a long way to go. Reason? A widely practiced vice that longtime Internet users are very familiar with; throttling.
Throttling refers to any measures that your ISP may apply to try and control how you browse the Internet. This includes restricting your access to certain websites or even slowing down your browsing speed by cutting down your bandwidth. When confronted, most ISPs deny the occurrence of any such practice, with the more lenient ones admitting to doing so to regularize their network use. All in all, throttling is a practice that leaves you as the user disadvantaged. You don't get to experience the full capacity of your connection.
How to Avoid 
CenturyLink ISP 
Throttling
Working around throttling means you'll be able to stream your videos faster, download more media quicker and torrent files that are significantly larger over a shorter period of time. With such enticing prospects, it is very easy to imagine why people turn to a VPN. Connecting to a Virtual Private Network allows users to hide details about their connection that are transmitted through their IP address. This is possible thanks to encryption.
Encryption is the act of encoding your traffic so that neither your ISP nor other third parties can decrypt whatever data is being transmitted through your device. It happens whenever you establish a link to a foreign server. Of course, you have to subscribe to a credible VPN service first. Once you do that, your IP address also gets changed. You're able to manipulate the details such as where you're based, allowing you to stay anonymous.
A VPN service also makes access to geo-restricted sites a lot easier. All you'll have to do is connect to a remote based server. This will trick the sites into thinking you're within the accepted territory. As a bonus, you'll also be able to access different versions of a particular site. This comes in handy especially if you're shopping online or looking to book a flight or hotel.
Best VPNs for CenturyLink ISP
Choosing the right provider to sign up with is an issue that a lot of Internet users have. The likelihood of ending up with a sup-par VPN provider is just too high. This is why we've done the groundwork and come up with providers that'll deliver the best possible experience.
1. ExpressVPN
Loved and appreciated by Internet users across the world, ExpressVPN serves as the standard of what you ought to expect from a top-tier VPN provider. The service is based in the British Virgin Islands. This is one of the many few places where data authorities have no jurisdiction. The award-winning provider promises zero logging and promises 256 bit AES encryption for all its subscribers. Its server network is also quite impressive, boasting of about 2000 servers well distributed across over 90 countries.
The service is also one of the few that have a range of obfuscated servers that you can use if you're in a country where VPN use is prohibited. It also works great with Tor for increased anonymity. ExpressVPN apps are available on Android, Windows, iOS, FireStick and Linux devices. ExpressVPN users will also get to enjoy support for VPN protocols such as OpenVPN, PPTP, L2TP/IPSec, and SSTP.
These will all make it possible to have all-round security, and with 24/7 support from their customer care division, users shouldn't have to hesitate whenever they come across a problem. We've done a more elaborate ExpressVPN Review for this provider, so if you're thinking of signing up with them, going through the review would be a great place to start.
2. BulletVPN
The second provider on our list is BulletVPN. This Estonia-based provider is well known for the high speeds that it provides for its users. This has made it a hit with gamers and movie streamers alike.
The service boasts of more than 150 servers around the world, and they're all blazing-fast. The service is also one of the few show complete support for users that want to torrent. It allows for unlimited P2P file transfers, as well as anonymous torrenting so you shouldn't have to worry about getting tracked.
BulletVPN also allows for a high number of multiple device connections at 6. Once connected, all device data gets protected through their 256 bit AES encryption.
For even more reasons why BulletVPN features as one of the best VPNs for CenturyLink, take a look at our BulletVPN Review.
3. NordVPN
Finally, we have NordVPN; a provider that's hell bent on keeping your traffic safe and secure and has all the tools and features to do so. The service is based in Panama and has over 4000 servers present in over 60 countries. With just its large number of servers, NordVPN towers over so many other providers. The large numbers also give it a great advantage. The service allows users to choose which servers to connect to based on their intended use. There are servers intended for online gaming, streaming, browsing, torrenting or bulk downloads.
NordVPN also accommodates users who have more than one device by allowing for up to 6 devices to maintain a simultaneous connection. Security is also highly regarded by the service since on top of the 256 bit AES encryption. User traffic gets diverted through two servers instead of one through what is called double encryption. A NordVPN subscription also comes with an Internet kill switch, and dedicated IPs for those that would want their own specialized address. For a deeper look into what NordVPN has to offer, spare some time and go through our well put together NordVPN Review.
Conclusion On The Best VPN for CenturyLink ISP
Using a VPN to work around any form of throttling brought about by your ISP is one of the most proactive things you can do to take back your online freedom. The three services we've listed are more than capable of doing a great job. However, we still insist that you go through the individual reviews for a better idea of what you'd be getting yourself into.
ExpressVPN Review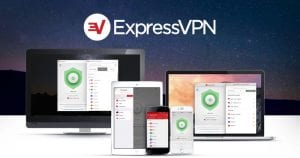 Name: ExpressVPN
Description: ExpressVPN is a VPN service that allows you to browse the web anonymously and unblock geo-restricted sites.
Price: 12.95
Currency: $
Operating System: Windows, OSX, Android, iOS
Application Category: Multimedia
Refund Policy

Speed

Support

VPN Apps