Best VPN for South Africa
|
What are the best VPNs for South Africa in 2018?  While not many South Africans have Internet access at home, 61.8% have access to the Internet at (work, cafes, public places, etc). Studies show that the South African Internet user population has passed the 20-million mark and is expected to grow at least to 22.5-million in the upcoming years. With South Africa being a focal meeting point for businesses, cultures, and trade, delivering Internet access should be its top priority. While South Africans do enjoy some Internet freedom, their online activities might be subject to monitoring and surveillance practices. You can maintain your privacy and escape being tracked while you're in South Africa with a Virtual Private Network (VPN). A VPN allows you to create a secure connection to another network over the Internet and can be used to access region-restricted material, protect your browsing activity, and grant you optimal privacy. Read on to find out which is the best VPN for South Africa.
Best South African VPNs Summed Up
Here's a list of some of the VPNs we've tested out and recommend using while you're in South Africa.
Why a VPN in South Africa?
The National Assembly has recently approved a law- known as the censorship bill-  that allows the Film and Publications Amendment Bill to control the distribution of online content in South Africa.
Meaning, that the FPB has the authority to block certain online content in South Africa. This includes "user-generated content", like posts published on Facebook, Twitter, and other social media services. Whether it's enforceable or not is not our main concern, but unblocking content is. It feels good to get our hands on things we're not supposed to, but it feels even better if we don't get caught. This is why it is of great importance to get your data encrypted when you're online in or are traveling to South Africa. Here are some of the reasons why you would need a VPN in South Africa.
Allow you to change your IP address to another country.
Encrypt all of your data allowing you to go into private mode.
Protect you from identity theft.
Keep your browsing history private.
Provide you a secure and private network so that third parties can't spy on you.
Help you access blocked content in your country.
Allows you to get websites, services, and channels that are unavailable in your country.
Best VPN for South Africa
A VPN, a virtual private network, creates a private digital tunnel through which your data passes through to get encrypted in. You get to access the Internet through that tunnel after your connection gets rerouted through a designated server of a country you choose. This software has the technology to virtually change your location. It makes you appear as if you are located in a different country, and that is based on the server you connect to. VPN companies operate servers in a wide range of countries. Before you sign up for a VPN, you should make sure that it has servers in the country you want. So let's take a look at some of the best VPNs for South Africa.
ExpressVPN
ExpressVPN is the best choice when it comes to ensuring privacy and accessing geo-restrictions. They have over 160 VPN locations in 94 countries, so if you want to access anything from anywhere there's no better option than ExpressVPN.
Your South African IP address prevents you from accessing a lot of content online, so with ExpressVPN you simply choose another server, and you get immediate access to geo-restriction content.
They use a powerful 256 bit SSL secured connection so that your data and identity are kept safe. They also offer unlimited bandwidth, which means that your Internet speed won't be throttled. The slightest problem is carefully dealt with by a team of professionals, who are just a live chat away. Read more about what ExpressVPN has to offer.
BulletVPN
BulletVPN is a pretty impressive VPN service provider both in terms of online privacy as well as bypassing geo-restrictions. A Smart DNS proxy feature is offered with the subscription in case you wish to stream geo-blocked content on devices that do not support VPN.
They follow a strict no-logs policy, which means no records of your online activities are tracked. This is especially important in South Africa where you're in great need of privacy and security. Read all about BulletVPN in this review.
NordVPN
NordVPN's encryption levels are so high that your data gets encrypted twice. The security you obtain upon connecting to this service provider will gain you access to major online streaming services including Netflix USA.
They have servers distributed across 64 countries (including South Africa). So if you're looking for security at its best, look no further than NordVPN. It will help you facilitate your online experience inSouth Africa. For more information about this VPN service provider, read our NordVPN review.
Get a VPN for South Africa
Whether you are worried about your browsing activities being tracked or you just want to access content that is not available in South Africa, a VPN is just what you'll need. A subscription of that kind does not only protect your privacy but also increases the amount of content you can access. For the sake of online freedom and privacy, get a VPN in South Africa and avoid run-ins with the authorities. Which VPN do you think works best for South Africa? Let us know in the comment section below.

Best VPN for South Africa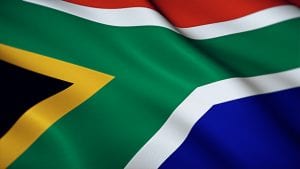 Name: ExpressVPN
Description: There's a good reason why ExpressVPN is the most used VPN among South Africans. This VPN service provider is highly reliable when it comes to unblocking all sorts of geoblocked content from abroad
VPN Apps

Access Geo-Restricted Content

Speed

Customer Service

Refund Policy