Are you sick and tired of encountering the error message "This Item Isn't Available in Your Country" on Android's Play Store? Well, get ready to be rid of it once and for all. Follow the guide below to learn how.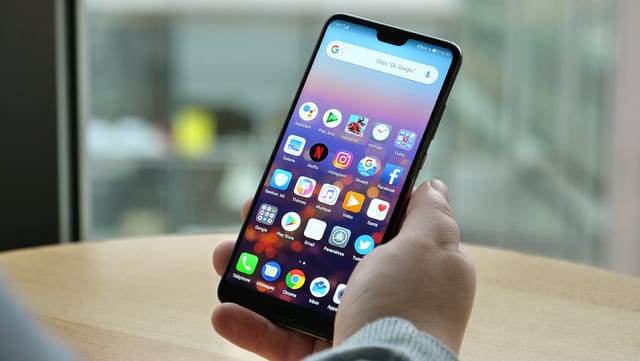 Google Play Store Is Region-Restricted
Restrictions apply because each country has a different Google Play Store version. How often have you come across an app you want to have but can't because it's not available where you are? For your information, you are missing out on a wide range of apps, movies, games, and shows due to geo-restrictions. The content that you get to see in Google Play Store USA differs completely that what you get to see in the UK, France, Germany, Australia, and Canada. But that matters not because you can access any country's Play Store with a virtual private network. This is how you can avoid the "This Item Isn't Available in Your Country."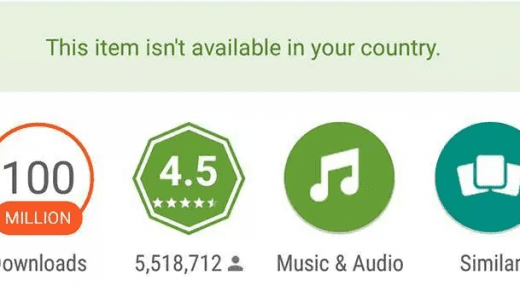 How to Fix This Item Isn't Available in Your Country- VPN
In many cases, you might receive the following error message "This item isn't available in your country."At other times, due to geo-restrictions, you might not even find what you are looking for at all. For instance, you might search for HBO Go and be able to find it in the store. What you get to download is controlled by Google as it can identify your Play Store region.
Now, if you want to avoid seeing "this item is not available in your country", you will have to change your Google Play Store's country settings. That can easily be achieved via a VPN service provider. All you need to do is install a VPN app on your device and change your IP. You select a VPN server in the region you want to unblock and you won't come across the error message again. Once you're done with it,  you can switch your country settings again. Follow the instructions below to achieve that:
Sign up with a VPN provider like ExpressVPN.
Install the VPN app provided by your VPN provider on your Android device (Sony Xperia, Samsung Galaxy, HTC, LG, Motorola, or Huawei)
Choose a VPN server in a country of your choice (UK, US, Canada, Spain, etc.)
Establish a VPN connection.
On your Android device, go to Settings -> Apps.
Search for the Google Play Store app.
Click on it.
Press "Force Stop."
While there, find the "Storage" section in the app and hit "Clear Cache" and Clear Data".
Exit settings.
Relaunch the Google Play Store App.
Avoid seeing the error message.
For the best results, we recommend using ExpressVPN. You will be able to avoid the message "this item isn't available in your country". ExpressVPN owns thousands of servers and uses some of the toughest encryption protocols to ensure security. For more information on other top VPNs for Google Play, check out the table below.
How to Install Items not Available in your Country
If what you did doesn't work out for you, you can try this alternative method via Chrome or FireFox browser.
Instead of setting up an American VPN connection directly on your device, you can alternatively set up VPN on your PC/Mac instead.
Then, connect to a VPN server.
Head over to Google Play Store using your PC/Mac browser. Make sure you sign into Google Play with the same account you're using on your Android device.
Search for the app you want to install.
Click on 'Install' and choose your Android device from the drop-down menu.
The installation process will now begin on your device.
How to Fix This Item Isn't Available in Your Country
Receiving the "this item isn't available in your country" can be very frustrating. Now that you have read the guide above, you know exactly how you can avoid it. It's easier than ever as it involves a VPN and a couple of steps. Use a VPN, and you can browse the internet freely without bumping into any restrictions on your Android device.