How to spoof location online on PC, Mac, Android, iPhone, iPad and the rest of your devices? The hottest debate on the internet right now is how much tracking should be allowed? Most importantly, how much tracking is legal? Does the user of apps have any say in their location being tracked by ISPs and other internet agencies or do we just assume that we are at the mercy of their whims and fancies? The obvious answer is no. You don't need to reveal your location online ALL the time. In fact, it is your fundamental privacy right to let only those people in on your location whom you deem worthy. This means only your friends and family.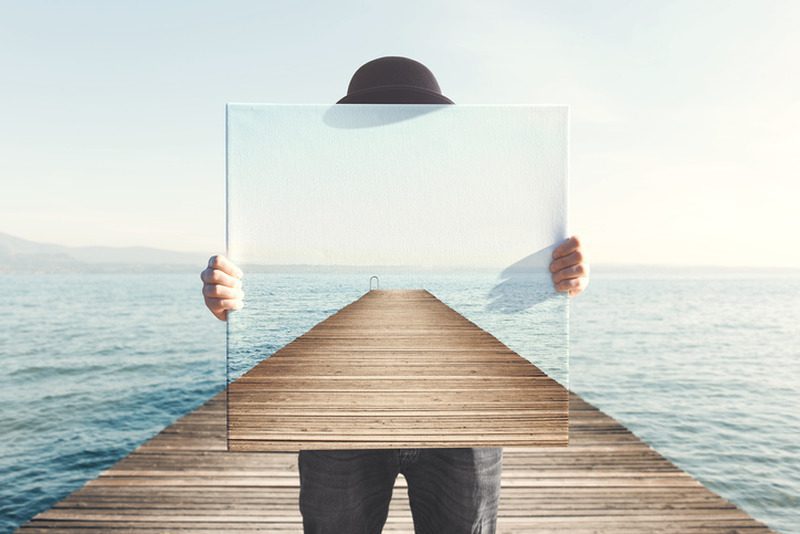 You Are Constantly Being Tracked Online
However, with cookies, stealth tracking, and a host of other software all wired to reveal your most intimate details to anyone willing to pay to get them, it is wise to at least know how to mask your location. Granted that in some cases, geo-locating is very useful. Like when you are lost and use Google maps to find your way back or find the nearest restaurant or store. Nevertheless, geo-tracking can be a nuisance when you are bombarded by ads of local retailers or when, if you live in China or Russia, you get tracked to a place that offers contraband.
How to Spoof Your Location Online
It's very important to know how to protect your location data. The sites you visit and apps you use mainly use two things to determine your location: Your public IP address and GPS data. Here are some ways you can make sure that your location and daily travels are not public knowledge:
VPNs
VPNs are the ultimate in cybersecurity. They provide the best features for anyone looking for safe internet usage and are literally priceless when considering the facilities they provide. You can mask your real-time location, use an alt server, watch stuff restricted in your region, and keep your real location hidden from others. VPN apps are compatible with Windows PC, Mac, Android, iOS, and FireStick. You can even setup a VPN connection directly on your router if it is compatible.
In order to use VPN to fake your online location, you have to sign up with a VPN service provider first. Like everything else you can purchase online, there are good VPNs and bad ones. In terms of best VPN services you can use to spoof your geo-location, ExpressVPN is right at the top. Here are the top VPNs as of 2018.
In order to fake your online location using VPN, follow these instructions:
First sign up with a VPN from the list above.
Then, download and install their VPN app on your PC, Mac, Android, or iOS device.
Launch the app and sign in.
From within the app, connect to a VPN server.
Your really IP address will now be hidden. All the apps and sites you visit will instead only see the public IP address of the VPN server you are connected to now.
Turn Off Tracking on Your Mobile Browsers and Apps
Many browsers and apps use geo-tracking to enhance their customer's experience. But you can turn these off by simply going to the settings and turning off the location-based services. You can also opt for "do not track" options from your browser. The problem with this, though, is that you will only be able to access a limited number of servers and hosted sites. At the same time, this will do nothing to mask your IP address and therefore your actual location.  But it is at least a step towards lesser geo-tracking.
TOR
Everyone who knows anything about online security and is concerned about it uses TOR. This browser allows you to be online anonymously when sending or receiving data. However, it will not prevent companies from knowing your location as your IP address will still be visible to them. In fact, government authorities often explicitly track IP addresses running TOR to ensure they're not being used for any illegal stuff.
Always Use HTTPS
If you are privacy conscious, then whenever you visit a site online, make sure that there is an 'S' at the end of the HTTP in the website's address. This will ensure that your connection is secured with SSL or Secure Socket Layer. This is the most basic type of online security but it is nevertheless important.
Use Anti-Tracking Apps
These tools are useful for base-level privacy and security. They will prevent random sites you visit from tracking you. However, they are easy to bypass for seasoned hackers and internet fiends. So while they might be a good everyday option, they are definitely not to be relied on with eyes closed.
Disable WebRTC
RTC or Real Time Configuration refers to the info that is provided to anybody who requests it from your server online. This means that ANYBODY can track your IP address. However, this problem is also easily fixed by installing the right apps. The Android app store can provide you with many such apps. If you use the Firefox browser, then you can disable this directly from the configuration settings.
Social Media
Social Media is the 21st century equivalent of the local country club. It is where you can socialize and find like-minded people without any regard for borders or political boundaries. However, it also makes you susceptible to a host of predators who are just waiting for you to drop your guard. As a rule of thumb, NEVER give any personal information to anybody unless you have good reason to trust them. Tagging friends with pics from the local resto or water park might seem fun, but it reveals your location and the location of those who all are connected to you, putting everyone in potential jeopardy. Turn off the auto tracking features of your social media apps and make sure your posts are only available to approved people.
VMs
Virtual Machines or VMs are great for ensuring malicious agents do not enter the data stream of your mobile, laptop, and other devices. Basically, a VM will let you open files from a server other than your own. So it effectively misinforms any would-be spooks for your actual location. Though a bit tedious, this method is ideal when you know your cyber activity is being watched.
How to Spoof Your Location Online – Wrap Up
If you care about your security and don't want anyone to keep tabs on your location, make sure you follow the above methods.