How to download and install ExpressVPN Chrome extension? ExpressVPN probably is one of the best and most popular VPN service providers out there. Their VPN app is extremely reliable and easy to use. Nonetheless, some people prefer to install an extension into their Chrome browser instead of using a VPN app. In the tutorial below, you can find instructions on how to install the ExpressVPN Chrome extension into your browser.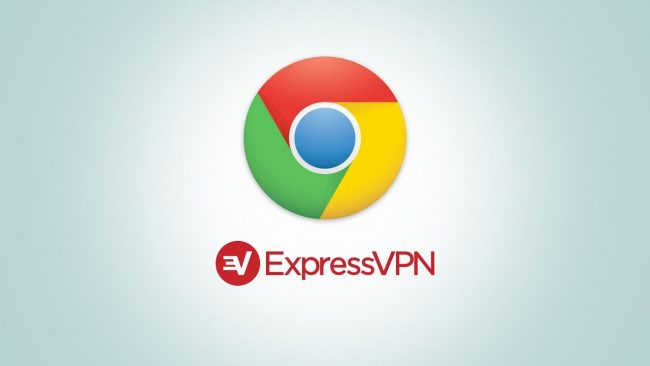 How to Install ExpressVPN Chrome Extension?
Follow the steps below to setup the Chrome Browser extension from ExpressVPN:
Head over to ExpressVPN and sign up for an account in case you don't already have one.
Download and install the latest ExpressVPN app on your PC or Mac.
Head over to the ExpressVPN Chrome extension installation page.
Next, click on 'Install'.
A pop-up window will appear. It should state "Add ExpressVPN for Chrome?"
Select 'Add Extension'.
Once the installation process is complete, you'll get a notificationC that states that the ExpressVPN extension has been added to your Chrome browser.
You'll notice a little ExpressVPN icon in the top-right corner of your Chrome browser.
Click on the icon and you will be able to connect to a VPN server without having to leave your browser.
Congratulations! You have successfully installed the ExpressVPN Chrome Extension.
How to Setup ExpressVPN Chrome Extension – Video Tutorial
You can also follow the video guide below to install the Chrome Extension from ExpressVPN:
ExpressVPN Chrome Extension Features
Here's a list of all the excellent features packed into the ExpressVPN extension for Chrome browser:
Easy to Use: Connect to the VPN extension in your browser with just one click to secure your connection instantly.
Global VPN Network: Connect to over 145 VPN servers in 94 countries.
VPN Kill Switch: Prevent internet traffic from flowing outside the VPN tunnel if your VPN connection drops unexpectedly.
DNS Leak Protection: Stop unauthorized entities like your ISP or DNS provider from seeing what you do online.
Block WebRTC: Prevent websites from discovering your true IP address and location.
Spoof your Location: Set your Chrome geolocation data to match the VPN location to which you're connected.
How to Install ExpressVPN Chrome Extension – Wrap Up
Although using the Chrome extension does not eliminate the need for the VPN app, it does offer an easy way to spoof your online location and secure your browsing activities without having to leave your Chrome browser. Have you tried using the ExpressVPN Chrome extension? Let us know what you think of it.