Best VPN for Netherlands
|
Which VPN is best for Holland? Using the Internet from anywhere in the world is risky if not secured. If you're surfing the Internet in the Netherlands you might want to anonymize your browsing activities and make sure you're protected from all kinds of malicious attacks. With the many internet providers in the Netherlands like Ziggo, T-mobile, and KPN, it's no surprise that the country has the highest average data download speed in Europe at 45 Mbps for home connections and 19 Mbps for mobile data. Using a VPN can help you obtain the security and privacy you desire. installing a VPN on your PC, Mac, iPad, iPhone, or Android device will help you browse the Internet securely. Additionally, you can connect to a VPN server in order to avoid regional restrictions imposed on various websites and streaming service. In the review below, we will take a look at the best VPNs for Netherlands.
Internet In The Netherlands
Ninety-eight percent of homes in the Netherlands are covered by a cable network that delivers Internet and TV. From that number, it's obvious that Internet connection is an indispensable element of everyday life. This does not mean one must use it carelessly. What people in the Netherlands must be aware of is their country's logging policy that records up to six months of their data. Users who highly appreciate their privacy can avoid having their data stored by signing up for a VPN.
What does a VPN do?
A VPN is a virtual network provider that provides you with a secure "tunnel" for your connection. This process fails any attempts of online monitoring and data theft. Setting up a VPN is more than easy, and using it is even easier. Here's how you use a VPN in Holland:
Choose a VPN provider.

Download the VPN app on any of the following devices PC, Mac, iPad, iPhone, Android, Firestick TV.

Install the app and connect to a server located in a country where restrictions don't exist.

Note that now you're browsing the internet under a different IP address.

Now, you can bypass blocked websites regardless of your location.
Top VPNs In Netherlands
Although censorship laws are not enforced in the Netherlands, having your internet activity stored is a bit unsettling. This won't be a concern to those who use a reliable VPN. Here are some of the best VPNs you can use in the Netherlands.
1- ExpressVPN
Undoubtedly, this has got to be the leading VPN in the market. Their encryption service and no-log policy puts them in the number one spot for privacy protection. Their fast connections and 24/7 customer service are reputable.
With more than 1500 servers to tend to their customers, ExpressVPN maintains a super fast connection, no matter which server you establish a connection to. The servers are present in more than 160 locations and based in slightly above 90 countries.
2- BulletVPN
Coming in second on our list of 'Best VPN for Netherlands' is another reputable service, well known for the level of quality in service. BulletVPN offers top-level encryption with protocols such as L2TP and OpenVPN, that both rely on 256-bit encryption.
They have their base in Estonia, which is a region far away from the reach of the 14 Eyes and their retention laws. Also, the service promises super fast speeds, and their vast server network of over 150 servers spread across 55 countries ensures that everyone stays connected.
3- NordVPN
At a price point of $11.95, NordVPN is easily among the most affordable VPNs for Holland in the market. They assure their customers of top-notch encryption levels with 256-bit encryption on their OpenVPN security measure.
Like ExpressVPN, they also have their headquarters in a country that does not require them to retain any customer data, so their users don't get to worry about whether their browsing history is kept. Their network of servers is also impressive, with over 5000 servers located in 59 countries all over the world. In Germany, they're about 74, which is more than enough to ensure that no particular server gets overly relied upon.
Best Dutch VPN Review – Final Thoughts
Your internet activity and privacy can be maintained in the Netherlands using any of the above VPNs. Sign up to any one of them, and you will no longer have to worry about your data being stored or hacked. Let us know in the comments below what VPN have you trusted with your privacy.
ExpressVPN Review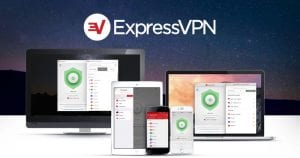 Name: ExpressVPN
Description: ExpressVPN is a VPN service that allows you to browse the web anonymously and unblock geo-restricted sites.
Price: 12.95
Currency: $
Operating System: Windows, OSX, Android, iOS
Application Category: Multimedia
Refund Policy

Speed

Support

VPN Apps