How to Watch ZDF Outside Germany
|
When it comes to streaming content, we all search for any channel that offers such a privilege for free. In Germany, residents get to enjoy premium content (live and on-demand) on ZDF without paying a dime.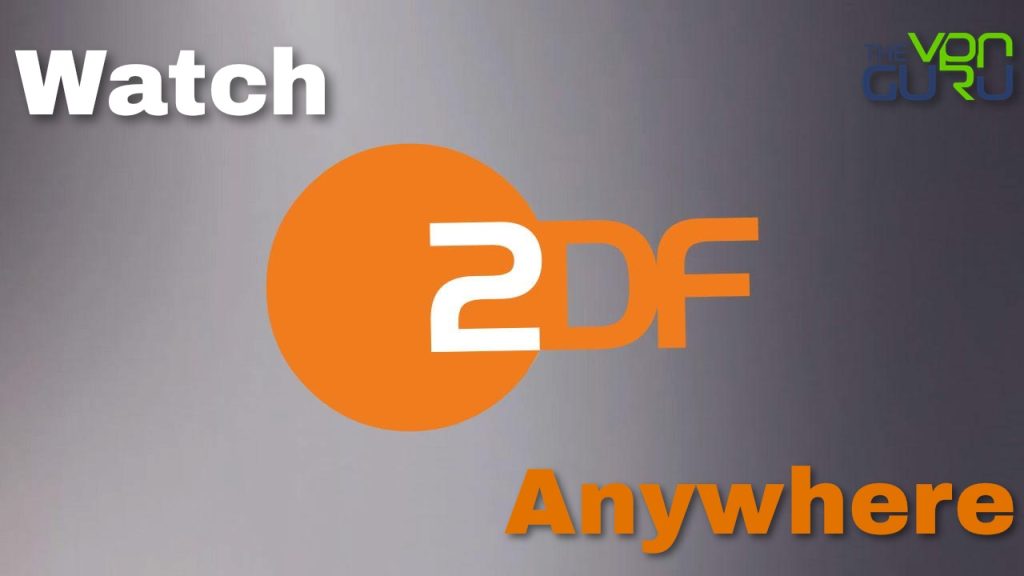 Emphasis on "residents" as ZDF is exclusive to Germans who are physically located in Germany, not those who are citizens on paper but so happen to live abroad
The channel, in other words, is geo-blocked, mainly for copyright reasons. But that's about to change now. Here's everything you need to watch ZDF outside of Germany. Let's go.
Watch ZDF Anywhere – Quick Guide
Time needed: 4 minutes
Watching ZDF outside Germany is an easy task. All you have to do is follow the steps below:
Sign up with a VPN service.

For the best quality and speed, we recommend ExpressVPN.

Get the VPN application.

Download and install the VPN app on your device.

Activate the VPN client.

Use your username and password to sign in.

Connect to a server in Germany.

This will give you a German IP address.

Launch ZDF's website or app.

No sign-in is required. You can stream directly.

Watch ZDF outside Germany.

Enjoy the best that ZDF has to offer anywhere.
ZDF – Exclusively German
ZDF and its sister channel ARD are probably the biggest channels in the German region. In fact, back in 2020, the news show drew an average of roughly 4.65 million viewers, which is huge.
Unfortunately, the number could've been higher if ZDF wasn't geo-blocked outside Germany. You won't be able to access ZDF because of copyright issues.
These restrictions come from not being located in the country where the channel or service is based. So, how does it determine your whereabouts? Well, by examining your IP address, of course.
If you happen to live abroad, you'll be approaching the channel with a foreign IP (Non-German), resulting in the following error message:
"Aus rechtlichen Gründen kann dieser Beitrag nur in Deautschland gezeigt werden."

The error message presented above is what you get when you access ZDF overseas. However, when you follow the quick guide we provided, you'll be able to bypass that and watch ZDF wherever you may be.
What is a VPN?
A VPN is a tool that enhances your privacy and security while online. Once connected, the VPN encrypts your data, making it completely unreadable by third parties.
Not only that, but it also hides your IP address, which allows you to browse the web without being monitored by your ISP or government.
In other words, if you're a VPN user, you don't have to worry about any sort of constraints, restrictions, or censorship on content.
The bottom line is you need a VPN to help you get around all of these restrictions. But that's not all. A VPN has so many other benefits:
A VPN encrypts your data and enhances your security.
It hides your IP address and anonymizes your browsing activities.
VPNs also bypass ISP throttling.
For more options on good VPN service providers, you can check out the table below. However, if you choose to take our word for it, ExpressVPN is the best.
With its many servers, ExpressVPN has all over the world, its customers find convenience in its usage. The fact that they are spread all over the world goes to show how confident its vendors are in ExpressVPN's fast connections and speeds.
Another Unblocking Method – Smart DNS
Using Smart DNS proxies will have no effect on your Internet speed or IP address while allowing you to bypass regional restrictions at the same time.
Unlike VPNs, Smart DNS reroutes only some of your traffic through a dedicated proxy server that is located in the country where the website, service, or channel you are trying to access is based.
The downside of using Smart DNS proxies is that they don't unblock everything. What users can or cannot access basically depends on the type of Smart DNS used hence the reason why we picked out Unlocator for you.
All of the VPNs in the table above offer Smart DNS as an added feature with every subscription plan. However, Unlocator is the only one that provides it as a standalone one.
If you're not looking for extra security while browsing the web and on a budget, such a subscription plan is the best for you.
How to Get ZDF on Any Device Outside Germany
ZDF is a very big channel in Germany and with a VPN, you can get it anywhere. However, to watch its content, you must learn how to get it on your device (whatever is supported at least). Check the following guide:
To get ZDF on Android (Sony TV, Nvidia Shield, or mobile), you must first connect to a VPN server in Germany.
After that, change your Google Store region to Germany and download the ZDFMediathek app. Finally, launch ZDF and start watching your favorite titles live or on-demand wherever you may be.
If you're streaming content on iPhone or iPad, changing your App Store region to Germany would be your first step to get ZDF.
Then, download and install the app on your device. Now, activate the client and start watching.
When it comes to streaming ZDF on Mac or PC, things tend to be very easy. First, you must establish a German VPN connection.
Next, launch your preferred browser and head over to ZDF's official website. Finally, choose your title and start watching.
If you want to watch ZDF on Samsung Smart TV, you must first change the TV's region to Germany and get the app.
After that, either install a VPN on your router or configure Smart DNS on your TV. Then and only then you'll be able to stream ZDF on your Samsung Smart TV.
FireStick is one of the few devices that host VPN apps, which will make this task easy. Just get the VPN app and connect to a German server.
Next, change your Amazon account to Germany and install the ZDF app. Finally, launch the client and start watching.
ZDF Anywhere – Frequently Asked Question
But wait! There's more you need to learn about ZDF. Kindly check the following FAQ section for more information:
Can I Watch ZDF for Free?
ZDF's streaming service is completely free. You don't need to subscribe in any way to access its content.
Do I Need an Account to Watch ZDF?
Despite the fact that most free services require some sort of an account, ZDF doesn't. You can directly stream its content without having to sign in.
Aside from a huge library of on-demand content, you can access live streaming on ZDF's platform.
Yes, you definitely can. If you're a Kodi user, you can easily install ZDF's add-on on Kodi as well as the one for its sister company ARD.
Does ZDF Broadcast Sports?
Yes. Along with ARD, ZDF is one of the main broadcasters for sports in Germany.
Watch ZDF Outside Germany
ZDF is one of the top streaming sites in Germany for having it all. From national news, soap operas to movies and sports, ZDF is definitely a channel worth watching.
It's not surprising why German ex-pats wouldn't want to give up on it and settle for a foreign channel especially when there are ways to access it.
Having said that, Germans who want to watch any German channel must either get a VPN or Smart DNS proxy. But rest assured that German content will be delivered either way.