Learn how to change Apple TV region by switching iTunes country. Apple TV comes with apps pre-installed. That means you cannot add more apps to the ones your Apple TV offers. You can change your Apple TV location and access different apps depending on the iTunes region you switch to. To watch these geoblocked channels on Apple TV, you need VPN or Smart DNS proxy.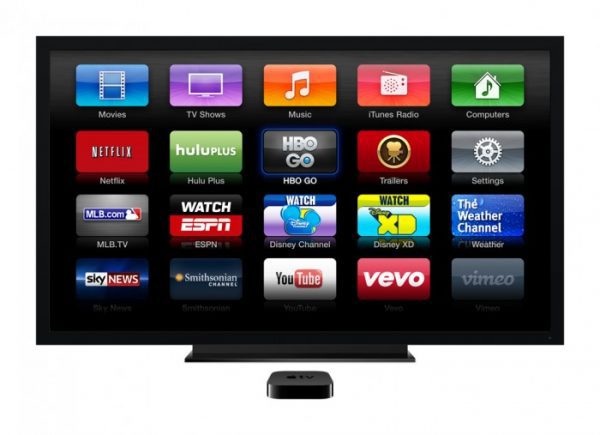 How to Change Apple TV Region (Third Generation)
Changing your Apple TV iTunes region in itself does not require VPN or Smart DNS. Follow these instructions to change your iTunes region on Apple TV.
On your Apple TV, go to "Settings".
Select "iTunes Location". Then, scroll down to "Location".
Select "Location" and then choose the iTunes region you'd like to switch to.
US iTunes region has the best and most apps including Netflix, HBO Now, HBO Go, Hulu, Showtime, MLB.tv, WatchESPN, ABC, Fox, FXNow, NBC Sports, and UFC.TV.
Now that you have added these channels to your Apple TV, use VPN or Smart DNS to unblock and watch them.
How to Change Apple TV 4 Location
Unlike older Apple TVs, you can access the Apple App store and iTunes on Apple TV 4. The apps you can download and install depend on the region of your Apple ID. That means you can install US, UK, Canadian, or Australian apps to Apple TV 4 by creating an Apple ID that corresponds to those regions. Follow these steps:
On your PC/Mac, log out of your iTunes account.
At the bottom of the iTunes Store, change your region to US. You can also select any other country such as UK, Canada, Germany, France, etc.
Go find any free app.
Click 'Get'
It will then ask you to create an account and will now offer the 'no card' option. You'll create a new username and password for this 'new account'
Enter an address that's local to that region while selecting no card.
From your Apple TV, log out of your iTunes account from within your settings.
Login with the new account.
You have successfully changed your Apple TV 4 region to USA.
The best thing about Apple TV 4 is that you will not lose the apps you have already installed if you do change your region.
Apple TV – Unblock/Watch American Channels  – Smart DNS
US, UK, or French channels/apps are geoblocked on Apple TV. You have to hide your geo-location in order to access them. Smart DNS allows you to spoof your online location. Thus, you get to watch all geo-restricted content on Apple TV. All you need to do is configure Smart DNS on your Apple TV.
Get the Unlocator DNS server addresses. On your Apple TV, go to settings -> general -> WiFi -> Choose the network you are connected to. Switch DNS Configuration to "Manual". Enter Unlocator DNS.
That's all it takes to unblock and watch American channels on your Apple TV. You still need a valid subscription to watch these channels where applicable of course.
With Unlocator DNS, you do not have to change your DNS configuration each time you switch to a different iTunes region.
If you're having trouble configuring your Apple TV with Unlocator DNS, check their setup guides. Don't forget to take a look at the 214 streaming apps Unlocator supports.
US apps on Apple TV – Unblock using VPN
VPN also allows you to unblock and watch American channels on your Apple TV. The difference here is that VPN cannot be directly installed on Apple TV. That's because it does not have a VPN client. Check this tutorial for more info on how to install VPN on Apple TV.
Connecting to an American VPN server unblocks all American channels.
VPN encrypts your traffic. Therefore, nobody will be able to eavesdrop on what you're doing online.
You might run into trouble with Smart DNS if your ISP uses DNS hijacking or transparent proxies. VPN works even if your ISP uses either method.
Since VPN completely changes the path of your traffic, your Internet speed will drop by about 15%.
You want to make sure that whichever VPN provider you choose does not keep logs of your online activity. I've listed the top three VPNs to unblock and watch American channels on Apple TV below.
Change Apple TV iTunes Region – The Conclusion
That's all you need to know about how to change Apple TV region by switching iTunes countries and consequently watch the channels you unblock using Smart DNS proxy or VPN.