Many streaming channels deny your access to their services based on your IP address. This problem is most common when you're abroad and at hotels. But little did you know that there's a simple solution for it, and that's a VPN service provider.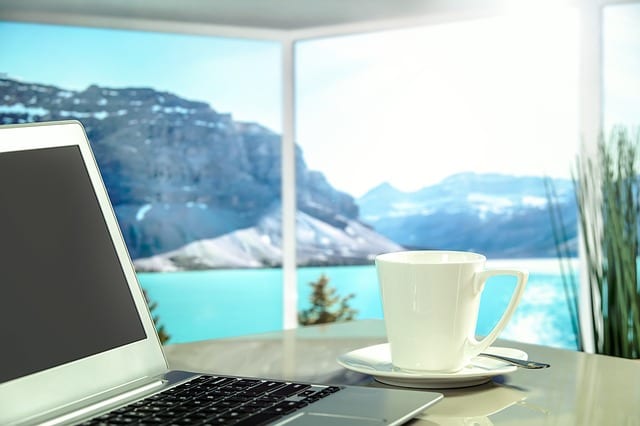 Why Can't I Access Streaming Channels at Hotels?
With a VPN, you might just be able to fulfill your dream of being able to watch whatever the heck you want when you're away from home. Thanks to geo-restrictions, copyright issues, and licensing agreements not everything can be accessed abroad. As a hotel guest with plenty of free time on your hands, you might find that to be disappointing. Luckily, a VPN can bypass all sorts of imposed restrictions, granting hotel guests access to their desired content.
A VPN also helps you access your hotels' WiFi network without having to worry about potential hackers eavesdropping on you.
How to Unblock Streaming Channels at a Hotel Using a VPN
Here's a trick for enjoying your favorite on-demand entertainment at your hotel anytime you travel. Subscribe to a VPN service provider. Many of the streaming channels are geo-restricted and limit access to their services to those who are located in the region where the channel is based. Whenever you're at a hotel, you'll find that you have a lot of time on your hands. What better way to pass time then to stream a series or a movie?
Although the streaming channels you like from back home are geo-restricted, they can still be accessed with the use of a VPN service provider. A Virtual Private Network is the technology to create a secure private network between two hosts. It allows you to connect to another secure server from your location and thus your IP address will be changed to the IP address of the server you connected to. At that point, all websites will think that you are located somewhere you're not. Follow the steps below to unblock streaming channels at a hotel:
Firstly, sign up for a VPN service provider.
Then, create a VPN account.
Download and install the VPN app.
Launch the app and connect to a VPN server.
you'll be provided with a temporary IP address that makes it look like you're located in a different place.
Access the content you seek from any country in the world.
ExpressVPN is an easy-to-use VPN provider that delivers fast speeds and offers great services. 24/7 live chat support and knowledgeable representatives qualify ExpressVPN as a leader in the VPN industry. For more information on other service providers, check out the table below. Get the best VPN for hotels and access all the streaming channels you love. Check the table below in the table below.
List of Popular Streaming Channels
These are some of the streaming channels hotel visitors look after the most:
Netflix
Hulu
BBC iPlayer
Sky Go
Fox
Amazon Prime
HBO
NBC
Sling TV
Play Station Vue
Access Your Favorite Streaming Channels at a Hotel
The hotel you're staying at is more likely to be in a foreign country. this increases the chances of you running into geo-restricted content. But, as prementioned above, a VPN can easily fix that problem. Stay entertained wherever you are with the help of a VPN service provider.