How to Watch RTVE outside Spain – Unblock RTVE Play Anywhere
|
Can I stream RTVE outside Spain? RTVE.es probably is the biggest Spanish TV channel and Network. Unfortunately, it's currently blocked outside Spain.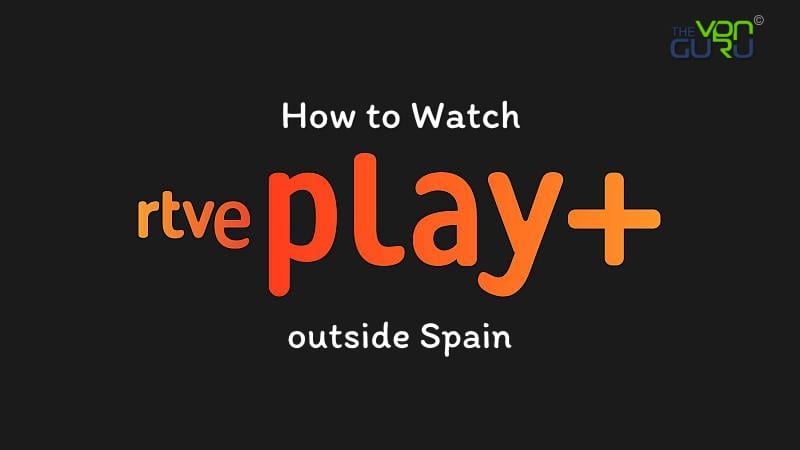 If you want to unblock and watch RTVE.es outside Spain, regional restrictions must be bypassed. In this tutorial, we'll show you everything you need in order to watch RTVE.es abroad in France, UK, the US, Mexico, Canada, and Australia.
Unblock RTVE Anywhere – A Quick Walkthrough
Time needed: 4 minutes
RTVE is a Spanish jewel that you lose once you get out of the Spanish region. However, you can unblock the channel by following the steps below:
Sign up with a VPN service.

We highly recommend ExpressVPN as their Spanish servers are really fast.

Download and install the VPN application on your device.

Reputable VPNs have apps on iOS, PC, Mac, Android, as well as FireStick.

Sign in with your account and connect to a Spanish server.

Once the connection is established, you'll receive a Spanish IP address.

Launch rtve.es or the RTVE application.

We've included a step-by-step walkthrough on how to install the RTVE app.

Start streaming top Spanish content wherever you are.

Enjoy on-demand and live streaming on RTVE anywhere.
Unblock RTVE Abroad – Full Analysis
Out with the quick guide and in with the in-depth one. Here's everything you need to know about RTVE and how to unblock it anywhere in the world:
What You Need
To get RTVE and enjoy it to the max while overseas, you'll need all of the following:
A VPN subscription.
RTVE account (For extra features).
Good internet connection.
An RTVE Play-supported device.
Is RTVE Play Available Outside Spain?
Similar to most streaming services around the world, RTVE Play geo-blocks its content outside Spain. It uses geolocation techniques such as examining your IP address to determine your location.
Once it figures out that you're not within its coverage area, it'll block your access instantly. You might ask why RTVE does that. Well, it's mainly for copyright reasons.
So, if you live overseas and attempt to stream a video on RTVE, these error messages appears:
"Este video no esta disponible en su territorio."
"No se puede eproducir el directo en este momemnto. Por favor, intèntelo de nuevo màs tarde."
"No tenemos los derechos de reproducción este contenido en su ubicación."
Basically, your location dictates what you get to access online. However, if you follow the steps above, you'll be able to bypass the regional restrictions imposed and access RTVE Play anywhere.
RTVE Anywhere – A VPN's Benefits
As mentioned, to unblock RTVE.es outside Spain, you need to use a VPN to acquire a Spanish IP address abroad. Once you install VPN on your streaming device, connect to a Spanish server.
When you visit RTVE.es or launch their app now, you can stream any video you want. It's that simple. However, a VPN is capable of a lot of things aside from bypassing geo-restrictions:
Acquiring a Spanish IP address means you can unblock all Spanish channels at once. (RTVE.es, Mitele.es, Laligatv..)
VPN perform a complete encryption of your traffic. This way websites won't be able to track your online activity.
VPN apps for iPhone, iPad, Android, PC, and Mac make installing VPN very simple.
No worries about ISP policies like Transparent Proxies or DNS Hijacking. VPN can work even in the presence of such methods.
Having tested numerous VPN providers, we can verify that ExpressVPN has the most stable servers in Spain. They do also offer around-the-clock support.
Despite being the top recommendation, ExpressVPN isn't the only provider that can get the job done. You can also use any of the VPNs in the table below:
How to unblock and watch RTVE.es outside Spain – Smart DNS Proxies
There are two ways to unblock geoblocked content. The second is Smart DNS. To put it in simple terms, Smart DNS allows you to hide your true location from services that are not available in your region.
Geoblocked channels like RTVE.es will assume that you're actually accessing their services inside Spain. Of course, you have to set up your streaming device with Smart DNS first.
Smart DNS will work with all your streaming devices. Whether you want to unblock channels on your iPhone, Android, Chromecast, Smart TV, PS4, Roku, or any other.
Smart DNS has no effect on your Internet speed.
Smart DNS does not change your local IP address.
You don't have to change your Smart DNS setup every time you want to unblock content from a different region. For example, Smart DNS allows you to

unblock US Netflix, RTVE.es, and BeIN Sports simultaneously.
The VPNs on our list above have a Smart DNS feature with every subscription they offer. In other words, with a single account, you can get the best of both worlds.
Moreover, all of them have a 30-day refund policy. So, in case you're still in doubt, you can ask for your money back within the first 30 days of purchase.
How to Create an RTVE Account Outside Spain
While having an account is not a necessity to watch RTVE Play's content, it sure does give you extra privileges. So, in case you want to gain more out of RTVE, here's how you create an account:
First, launch your VPN and connect to a Spanish server.
Open your preferred browser and head over to https://www.rtve.es/
On the top right of your screen, click on the Profile Icon.
Select Crear Una Cuenta Nueva.
Now, enter the necessary details and agree to the Terms and Conditions.
Press Enviar.
Congrats! You now have an RTVE Play account.
How to Install RTVE Play on Any Device Outside Spain
At this point, we're going to assume that you already have a VPN subscription. If so, let's show you how you can get RTVE on any device you might be operating:
iOS
RTVE Play has a dedicated app for iOS devices. If you want to get it, all you have to do is switch your Apple Store region to Spain and download RTVE Play.
Once you do that, use your VPN to connect to a Spanish server, run the RTVE app, and start streaming wherever you may be.
Android
If you happen to own a mobile or a tablet that runs on Android OS, you can easily get the RTVE Play app by changing your Google Play Store region to Spain.
Changing your Play Store country requires a VPN connection to a Spanish server first. So, now, all you have to do is launch RTVE Play and stream your favorite content anywhere.
Desktop
If you're using a Mac or a PC, you don't need to download the RTVE Play app. All you need is a VPN service and a connection to a Spanish server.
Once you establish the connection, head over to https://www.rtve.es/play/ and start watching RTVE's content anywhere in the world.
FireStick
Getting RTVE Play on FireStick is a simple task. You can either change your Amazon account to Spain and download the app or sideload it directly to your device.
After that, download the VPN client on Fire Stick and connect to a Spanish server. Finally, launch RTVE and start streaming.
Frequently Asked Questions
Do you want to know more? Don't worry. We've included this FAQ section to answer all of your questions:
Yes. The service is totally free. However, there's also RTVE Play+, which requires a $4.99/month fee. This one offers more content, especially in the live-streaming department.
Do I Need an Account to Stream RTVE Play?
No, you don't. With RTVE Play, you can watch any show, any live stream without creating an account. However, an account gives you more privileges, including the ability to download a show, resume from where you stopped, and pick titles as favorites.
What Devices Can I Watch RTVE Play on?
You can stream RTVE Play live and on-demand using your PC, Mac, iPhone, iPad, Android, as well as Fire Stick.
What Can I Watch on RTVE Play?
Once you unblock the channel, you'll be able to watch titles such as:
Servir y Proteger
El Comisario Montalbano
Dos Vidas
MasterChef
Riders
Malaka
Acacaias 38
Hit
Merli
Can I Watch RTVE Play Outside Spain Without a VPN?
If you download the content while still in Spain and had to travel, you can watch what you downloaded abroad without having to use a VPN.
Unblock rtve.es outside Spain – Final Words
RTVE Play is an outstanding channel to have in your region. It boasts hundreds of shows and sports, including the Olympics. Now, you have everything you need to access it overseas.
If you have any other questions about how to unblock and watch RTVE.es outside Spain via Smart DNS or VPN, just leave a comment below.