Twitter has already been blocked once in the past and will most likely get blocked again now that elections are around the corner. Twitter is known for being the platform for politicians' rants and political discussions. Turkish governments have gone after Twitter before requesting it to take down specific tweets, and that was just the beginning of Turkey's online lash-out. The opposition Twitter campaign carrying over two million "T A M A M" tweets ahead of the June 24 election might be the final straw. Though attacks via social media bots might not achieve any results, the power of the people is a force to reckon with. Whether Twitter gets blocked or not, it won't make a difference to users with VPNs. With a virtual private network, Twitter and other social networks can be unblocked in Turkey on PC, Mac, Android, iPad, iPhone, and iOS.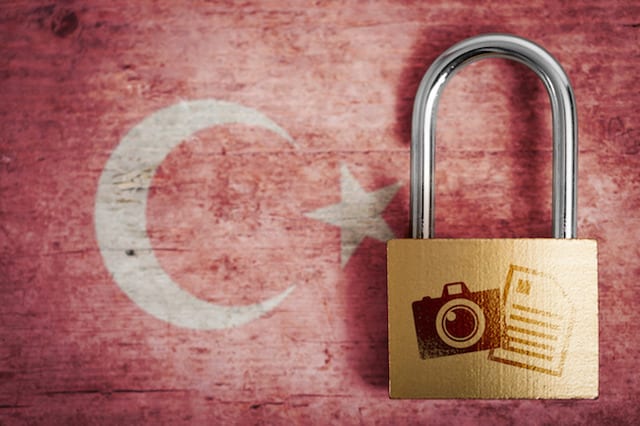 Internet Usage In Turkey
The most distrusted news source according to Turks is social media as 45 percent of respondents doubt the news spread all over it. Facebook and Twitter have declined in popularity over time, while WhatsApp has increased: "When we look at the change over time in use of these social networks and applications for news, we can see a remarkable decrease in Facebook and Twitter, particularly in the last year. However, Turkey is still at the top of list in the use of Twitter for news in all markets."
With that being said, as unreliable as some claim news shared on Twitter to be, Twitter stands as an effective communicative medium that apparently worries the government. It's a big enough concern that the Turkish authorities have to take strict measures regarding Twitter and strengthen the already tight grip on Internet usage overall.
What To Do If Twitter Gets Blocked in Turkey?
In case Twitter, or any other app/website, gets banned by Turkish ISPs, there are certain steps you can follow to avoid Internet censorship. Using a virtual private network is one of the best and safest ways to access a free unrestricted Internet. You can stay connected and up to date with all the trending news shared via Twitter by using a VPN. Not only does it secure your traffic inside a tunnel, but also enables you to circumvent all sorts of blocked content. This is how you do just that:
You first sign up for a VPN (preferably ExpressVPN).

Click on the link to download the VPN software.

Install the VPN software.

Type in your username and password.

Choose a VPN server from the list they provide and connect to the server of your choice.

Now that you're browsing using a different IP address, you have all the Internet freedom you can ask for.
One of the best VPNs to use in Turkey is ExpressVPN. Its setup is beyond easy and it offers ultra-secure services at high speeds. Feel free to check our 'Best VPN for Turkey' review as well.
A VPN For Blocked Twitter In Turkey
The Turkish government might order its Internet Service Providers to censor or even block all kinds of websites and social media platforms at any time, which means Turkish citizens must be ready and prepared to face such a day with their VPN subscriptions. Turks won't have to bear a future with no Twitter or Facebook when all can be accessible with VPNs.