How to Watch MLB on FireStick Live
|
This Fire Stick has everything a streamer can dream of, especially sports fans streamers. Recently, I discovered that I can stream the MLB season on my FireStick live online no matter where I am. Those who have been geo-blocked before know the struggle and how big of a deal this is. If any of these fans so happen to be located where the streaming channels are not available, a VPN can assist in that matter. How? Learn all about the process here.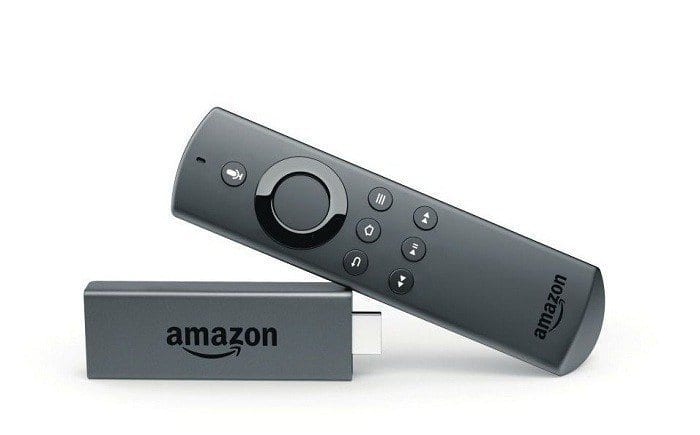 Overview of Channels Streaming MLB 2019
We present to you the best streaming channels that will host the MLB season on a global scale. Bear in mind that most of these have dedicated apps on FireStick.
MLB.TV
Sling TV
Directv Now
PlayStation Vue
Hulu Live TV
Channels Streaming the MLB on FireStick
Being a Firestick owner and an MLB fan is a sweet combination that puts you in front a wide variety of options. You have all these streaming channels you can access- right after you connect to a VPN, of course. Remember, being outside the US puts you at a disadvantage when it comes to accessing MLB broadcasting channels. But, with a VPN, you wouldn't have to worry about any of that. What is available to you on your FireStick depends on your geo-location, which makes a VPN an indispensable component. The Amazon FireStick serves as an excellent device for MLB streaming.  So, don't waste its potential and subscribe to a VPN right away. Here are a couple of the channels you can make use of to stream the MLB games.
Some of these channels might require a subscription even after you have unblocked them. A VPN does not bypass registration or subscription fees.
MLB.TV
MLB.TV  is an American subscription-based audio and video service that allows its subscribers to stream high quality out of market Major League Baseball games. Currently, users subscribe to the"MLB.tv All Teams" package. This subscription grants them access to all MLB teams live feeds, in-game highlights, and stats. All they have to do is create an MLB.TV account, and then they can enjoy all the games' moments. 
Sling TV
With Sling TV's streaming services, you get to pick your channel lineup and personalize your TV experience. Plus, Sling TV makes for a great choice to stream MLB. You can get most of the cable channels with a $20 "Orange" subscription. It's the cheapest service that includes ESPN and ESPN2. The Blue plan, however, charges $25-a-month and includes Fox and FS1. Both the Orange and Blue plans offer to its subscribers TBS, but neither of them offers the MLB Network.
PlayStation Vue
You get to stream the MLB games with a PlayStation Vue subscription now that Sony has added the MLB Network. Your MLB streaming goals are possible if you subscribe to the $44.99 monthly package which features the MLB Network. With a PlayStation Vue subscription, you get to watch live basketball, football, soccer, baseball, and hockey games online. Channels like MLS, NFL, and NHL become available to you at all times. And for $40, you gain access to ESPN, ESPN2, FOX, FS1, and TBS.
DirecTV Now
DirecTV Now comes with a good variety of sports programming. The streaming service offers channels like ESPN, ESPN2, FOX Sports 1 and NBCSN. If you upgrade to the Just Right package, you get the ESPN News, ESPNU, Big Ten Network, the SEC Network, the Tennis Channel, and most importantly, the MLB Network. Also, you can gain access to the MLB at Bat app.
Hulu Live TV
Your Major League Baseball season schedule is covered with Hulu + Live TV. The channels FOX, ESPN, FS1, and TBS provide live coverage of the MLB season. You get these channels with your Hulu subscription. Stream the action live with a Hulu + Live TV subscription and on a Live TV supported device.
VPN Uses
Keep in mind, these channels don't just pop up on your Firestick if you're in the wrong geo-location. For these channels to appear, you must first install a VPN. The likes of Sling TV, Directv Now, Fubo TV, and MLB.TV will remain unblocked if you don't connect to a VPN. Here, you'll read about the best VPN you can employ to stream the MLB season from outside the US. Read more about what a VPN can do below:
The Privacy You Need: None of your data gets accessed by third parties. Your data is encrypted and protected by protocols.
Beat MLB blackouts: You can watch the MLB games despite the blackouts imposed by providers.
Bypass ISP Throttling: Your ISP sometimes causes your connection to drop, however, with a VPN that can easily be avoided.
User-friendly VPN Applications: The VPN companies offer easy-to-use apps available on multiple platforms, including Firestick.
Streaming MLB on FireStick with a VPN
The 2019 Major League Baseball season will start on March 20 and will end on September 29. It is the 150th season in MLB history, and fans are pretty excited for the season to take off again. FireStick owners can make use of the streaming channels available on the device to watch the MLB season. Now, if they're located in a country where the MLB streaming channels are not supported, they'll have to make use of a VPN to access them.
Without a VPN, getting those channels is almost impossible. The fact of the matter is, you need to be located in the same place as the channels – where they are based- in order to access them. Now, if you are not, you'll have to change your location. Since physical movement is a possibility, turn to a VPN to change your location, virtually.
Once you sign up for a VPN, it connects your device to one of its many servers spread in different places around the world. Your data then travels through that secure connection – private tunnel- and gets rerouted through that location server, which you chose. All of your data will be associated with that server, and you'll appear to be in the country where that server is located. Then, you become in the same place as where the channels are based and get to access them as if you are really located there.
Best MLB VPN
For a successful unblocking and streaming experience, you'll have to subscribe to ExpressVPN. Our vote goes to ExpressVPN not just because it's a leading VPN, its unblocking performances are unmatched and top-notch. You can unblock almost any channel you set your eyes on. Suppose you did subscribe to ExpressVPN but did not like the services offered by the company, you can benefit from a 30-day money-back guarantee policy. Get your money back within 30 days.
The company's customer service is super helpful, so I don't think you'll be needing the refund policy. ExpressVPN's talented support team will answer whatever questions you may have and guide through the setup process. If you do insist on looking for other providers, you'll find the table below very useful.   
Watch MLB on Apple TV – Final Words
Watching MLB games without having to pay for cable is easier than you might think, especially to FireStick owners. All they have to do is make use of a VPN, and all the MLB streaming channels can be at their fingertips.
Having a trustworthy VPN for your FireStick is highly needed for security, privacy, and streaming quality. Watch your favorite teams knock the ball out of the park once you unblock and access the channels with the VPN you choose and do let us know which one you have decided to subscribe to n the comment section below.