How to get Hulu Live TV outside US? Hulu have just launched a new live streaming service. Traditionally, Hulu is a video-on-demand service similar to Netflix. Their newest live TV service, however, compares to PS Vue, DirecTV Now, and Sling TV. As with all other great streaming channels, Hulu Live TV is only available in USA. If you're a fan of American TV but living abroad, you have to use VPN or Smart DNS proxies to watch Hulu with Live TV in UK, Australia, Canada or elsewhere overseas. In this guide, you can find all the necessary instructions on how to access Hulu Live TV on PC, Mac, Android, iOS or Apple TV anywhere in the world.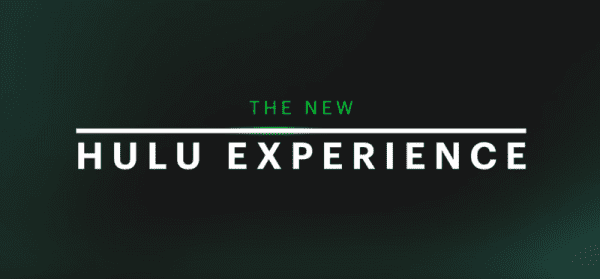 Is Hulu Live TV Available outside USA?
According to the official Hulu website, the popular American streaming channel is not available internationally. "Hulu is only accessible within the U.S. and on certain U.S. overseas military installations, as we only have streaming rights for our content in these regions."
Here's a list geo-error you might get when trying to watch Hulu Live TV in UK, Germany, Canada, Australia, Europe or elsewhere outside USA.
"We're sorry, currently our video library can only be streamed within the United States." There are two cases in which you might receive a Hulu location error.
"Your Account is not valid in this region." Hulu Error 16
"Based on your IP address, we noticed you are trying to access Hulu through an anonymous proxy tool. Hulu is not currently available outside the US. If you're in the US,  you'll need to disable your anonymizer to access videos on Hulu."
HUdeejayErrorDomain 1
Deejay Error Domain Error 4
The last geo-location error is a result of Hulu blocking your VPN or proxy service. You can find a list of VPNs still working with Hulu outside USA below.
How to Stream Hulu Live TV outside USA using VPN
By using VPN, or virtual private network, you get to hide your real IP address. Instead, you appear online using an American IP address, this tricks US channels like Hulu, Showtime, HBO, Amazon, and Netflix to think you currently reside in the United States.
VPN Encrypts all your traffic. Theoretically, no one will be able to know what you are watching.
VPN is resistant to transparent proxies and DNS hijacking restrictions imposed by your ISP.
You can use the VPN subscription on your laptop to protect yourself at Wifi Hotspots at airports an Internet cafes.
If you use a proper VPN provider, you can choose virtually any online country as your source of traffic, and you should not get more than a 10% hit in traffic speed.
Thanks to VPN apps, you can get up and running in minutes.

Sign up with a VPN from the list below.
Download, install, and launch the VPN app on your PC, Mac, iPhone, iPad, or Android.
Sign into the app using your VPN account.
Then, connect to an American VPN server from within the VPN application.
Watch Hulu as if you were in the United States.
Having said all of the above, I personally use a VPN provider called ExpressVPN. They have an extensive network of VPN servers, and their guides and 24×7 live support will allow you to have supported devices up and running in minutes. Most importantly, ExpressVPN offer a 30-day refund policy.
Here are the top VPNs to unblock and watch Hulu Live TV outside USA.
Hulu with Live TV Premium Features
Enhanced Cloud DVR ($14.99/month)
Unlimited Screens ($14.99/month)
Enhanced Cloud DVR + Unlimited Screens ($19.99/month)
SHOWTIME ($8.99/month):
Hulu Live TV Supported Devices
PC*
Mac*
iPhone
iPad
Android
Apple TV
Chromecast
Xbox One
Roku*
Amazon Fire TV Stick
Playstation*
Smart TV*
*Coming Soon
Hulu Live TV Channel Line-Up
A&E
ABC
Adult Swim
Boomerang
Bravo
BTN
Cartoon Network
CBS
CBS Sports Network
Chiller
CNBC
CNN
CNN International
Disney Channel
Disney Junior
Comcast Sports Net
Disney XD
E!
ESPN
ESPN 2
ESPN U
Food Network
FOX
Fox Business
Fox News
FS1
FS2
Fox Sports
RSN Freeform
FX
FXM
FXX
Fyi
Gold
History
HLN
HGTV
Lifetime
LMN
MSNBC
NAT GEO Wild
National Geographic
NBC
NBCSN
Oxygen
Pop
SEC Network
Sprout
Syfy
Tbs
TCM
Telemundo
TNT
Travel Channel
Tru
USA
Viceland
How to Get Hulu Live TV in Canada, UK, Australia – Sum-Up
Hulu Live TV will cost $39.99 per month. You'll get access to over 50 premium US channels. You also get full access to the entire Hulu streaming library along with your favorite live sports, breaking news channels. Of course, if you live outside USA, simply use VPN in order to geo-spoof your location and get any American channels abroad, including Hulu.