Ruutu, a Finnish online streaming service cannot be accessed outside Finland. Due to geo-restrictions, accessing Ruutu TV abroad is impossible. However, this can be changed with either a VPN or Smart DNS proxy. Read on to learn how.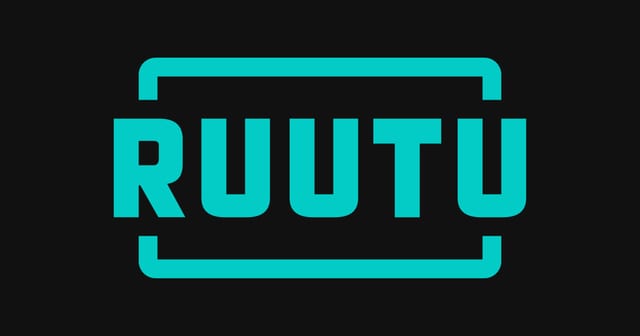 How to Watch Ruutu outside Finland Using a VPN
Ruutu offers movies, reality shows, series, and the best live sports in Finland. It's where you can watch The Voice Finland, Holmes NYC, NBA, This is Us, and much more. However, as we mentioned, travelers and Finnish expats won't have access to the streaming service due to geo-restrictions and licensing issues. The most secure way to unblock Ruutu outside Finland is by using a VPN service provider.
A virtual private network works by creating a private network through which your device accesses the Internet. Afterward, your connection gets rerouted through a designated server in the country of your choice, which provides you with a level of security. As a result, you are granted the IP address of the country you chose, which allows you to access all of that country's content. Here's how you unblock Ruutu outside Finland using a VPN.
Sign up with a VPN service provider.
Download and install the VPN application on your PC, Mac, Android, iOS device.
Launch the VPN application and sign in using your VPN account.
Now, connect to a Finnish IP address.
Finally, visit Ruutu website.
Enjoy all that Ruutu has to offer.
With a server location as big as ExpressVPN's, you're guaranteed connection in Finland. Plus, ExpressVPN keeps you fully anonymous and private. This provider also offers excellent services filled with a wide array of features. For other VPN service providers, check out the table below.
How to Watch Ruutu outside Finland Using a Smart DNS
This is what you get when you try to access Ruutu abroad: "Johtuen sisältöoikeuksista tämä video ei ole katsottavissa maassa jossa olet nyt." A VPN might be the most secure method to unblock content, but a Smart DNS is a faster one. While a VPN encrypts all of your data, a Smart DNS doesn't. Keep in mind, a Smart DNS doesn't change your IP address and keeps your internet speed just the same. What it does is it reroutes the traffic responsible for determining your geolocation. This is how you get to access the content you're looking for. Here's how you unblock Ruutu outside Finland with a Smart DNS:
First, head over to Unlocator and sign up for a free 7-day trial.
Follow these 

videos/setup tutorials

 to configure Smart DNS on your streaming device.
Go to Ruutu's website.
Enjoy your unlimited access to all of Ruutu's content.
When you operate with Unlocator, neither your IP address nor your connection speed will be affected. Thus, you can still work with your local channels as well as Ruutu without losing access to any of them. Sign up with Unlocator for free and follow the setup guides provided below based on the device you're streaming on.
Ruutu outside Finland- Final Words
Ruutu's services are kind of hard to give up on when moving abroad. This is why Finish expats should use either a VPN or Smart DNS to access this channel wherever they go. Find out what's the best VPN for Finland here and then subscribe to it in order to get Ruutu unblocked.