The one thing that most people know about Finland is that the country has one of the most advanced education systems in the world. The state does a lot to provide for the students there, and as a result, the number of students there that get to graduate from high school to uni is the highest in Europe. The regulations that guide their Internet use are also not as strict as you'd find in other European nations. Many of their ISPs are even part of a voluntary program, whose aim is to prevent child pornography by putting in place filters that restrict access to such content.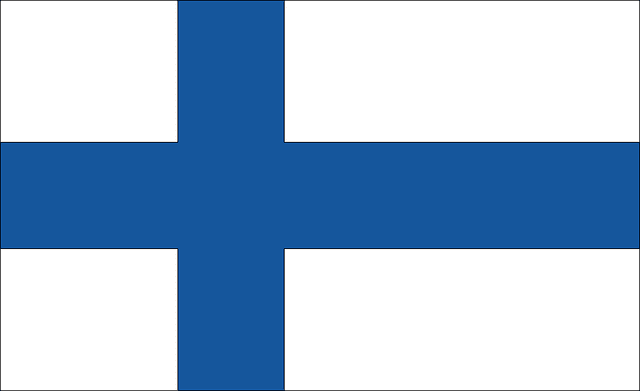 Internet in Finland
This program has unfortunately come under heavy criticism in the last few years, with critics arguing that there could be sites included on their list of sites to filter that does not have any form of inappropriate content.
Another concern that has also sparked a lot of debate among Internet users in Finland is the length during which their ISPs are allowed to store user data. Finnish ISPs can store user data for up to 12 months, and they are still required to share it with their government upon request. This leaves a lot of Internet users worried about their privacy, as a lot of their online activities tend to get monitored by various government agencies.
The issues that plague a lot of the Internet use in Finland are mostly centered around surveillance, as the country doesn't really have a lot of incidences where a large variety of sites are deemed inaccessible.
This is still an issue that most avid Internet users would not be as comfortable with since Internet privacy is one of the issues that they take very seriously. If you happen to be traveling to Finland for a while, or even if you happen to be a local citizen looking for increased privacy, your best bet is to sign up with a VPN.
Using A VPN in Finland
VPN, short for a Virtual Private Network, is basically a collection of servers that allow a user to encrypt their connection. It's like a more secure pathway that your data passes through, and cannot be intercepted by any other third party. Subscription to a credible VPN service guarantees you the security of data you transmit online, meaning no one, including your ISP, will be able to spy on whatever you're up to online. If you're in Finland, this means they also won't be able to keep any records of the sites or channels you access.
A VPN also allows you to hide out your data, such that to the sites and channels you visit you remain anonymous. This is possible because once you connect to a server, the details in your IP address get altered. Your location is no longer where you're based. That information is replaced by the location of the remote server, and this is necessary so that you seem to be within the country where the geo-restricted website is hosted.
Best VPNs for Finland
Once you decide that a VPN service is key to ensuring that your data remains protected as you browse, the next logical step is to look for a VPN service to sign up with. There are tons of online services that claim to offer a wide range of services, with some even going as far as to claim that you can sign up for free. These free ones are the most dangerous to deal with, so try as much as you can to avoid dealing with them. Instead, we have a couple of credible suggestions that you could try out and receive quality service.
1. ExpressVPN
ExpressVPN debuts at the top of our list, thanks to its remarkable quality of service and reliable customer care team. The service has won numerous awards for the quality of service it offers its people, and this places it among the list of top-tier services that you ought to consider.
ExpressVPN provides access to about 2000 servers within its network, and this ensures users are able to access a good majority of sites and channels without much hassle. ExpressVPN also has a strict zero logs policy, meaning even they won't be able to see what you're up to online. The service also offers all the popular VPN protocols that you'd want to use and allows for up to 5 multiple connections under one account.
ExpressVPN also has Stealth Servers that can be used by subscribers who don't want their VPN use detected, and also offers a Smart DNS service for customers that just want to hide their location, and aren't really concerned about their privacy.
ExpressVPN also has a loyalty scheme where they reward both their new and current customers with a month's worth of free service if their new referrals sign up. There's a lot more info about the provider that you ought to learn about, and you'll be able to do so after you read through our ExpressVPN review.
2. BulletVPN
Second on our list is BulletVPN, another provider that's keen on providing a superfast service, as its name suggests. At 150+ servers, Bullet VPN's server network gives you multiple choices if you want to unblock content.
The servers even support Peer to Peer file sharing, so you shouldn't have to worry about that. BulletVPN allows for up to 6 devices to connect simultaneously, and they will all be compatible with anyone running Windows, iOS, Mac OS or Android software.
Their service also allows users to connect through different protocols, and they include OpenVPN, L2TP, PPTP as well as IKEv1 and IKEv2 for iOS users.
BulletVPN also offers a SmartDNS service that can be used to alter your location and provide access to geo-restricted sites if you don't want to use their VPN.
The BulletVPN app is also as pleasant to use as it is well designed, and this great news for anyone getting acquainted with a VPN service for the very first time.
There's a lot more you could learn about this service by reading our BulletVPN review. Doing so will ensure you have the right information required to make a decision.
3. NordVPN
Winding up our countdown is NordVPN, a Panama based service that has proven to be highly reliable especially to users looking for complete security whenever they're online. The service has about 4000 servers on offer, and this wide coverage allows them to offer services that you wouldn't ordinarily get from other providers.
One such feature is their double encryption service. Through double VPM, a user's data gets transmitted through two servers instead of one, doubling the level of security that the service has to offer. NordVPN's security is assured through 256 bit AES encryption, and this is still hinged on the OpenVPN protocol.
The service allows for up to 6 simultaneous connections, and this aids in costs saving for anyone that has a substantive list of devices that they'd need to have protected. NordVPN providers also get to enjoy a good number of added features, such as DNS leak protection, an automatic Internet kill switch, and support for Tor over VPN. Users also get to choose the servers they'd want to connect to based on what they want to be doing online.
There are servers that are optimized for online gaming, HD streaming, large file downloading as well as torrenting. As you're choosing which provider to sign up with, its best to have all the information you'd require before arriving at a decision. This is why we've prepared a more comprehensive NordVPN review, and hope you'll find time to go through it.
Conclusion for The Best VPN for Finland
Whether you go with ExpressVPN, BulletVPN or NordVPN, you'll be assured of a connection that'll keep your browsing activity from being logged by any ISP in Finland. Whichever provider you choose, we'd be glad to hear about your experience. Leave us your sentiments in the section below, and we'll be sure to respond.
Best VPN for Finland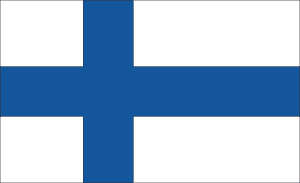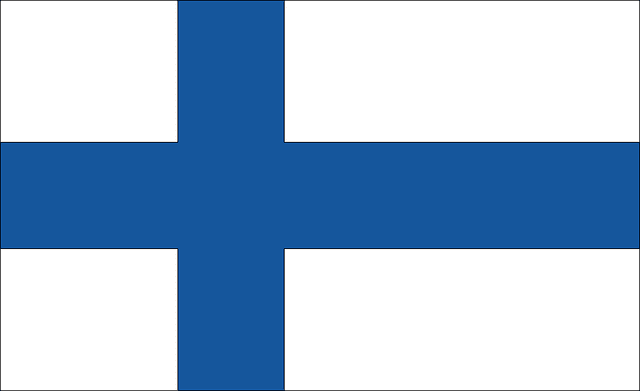 Name: ExpressVPN
Description: Although the Internet in Finland is relatively unrestricted, there are some sites that cannot be accessed without a VPN. Get yourself an ExpressVPN subscription and browse the web freely and anonymously.
VPN Apps

Access Blocked Content

Speed

Support

Refund Policy