Whether you call it a sport or not, Power Slap has taken over the world in terms of popularity. Thanks to Ultimate Fighting Championship (UFC) president Dana White, combat sports just gained a new league where competitors have to slap the heck out of each other for the win.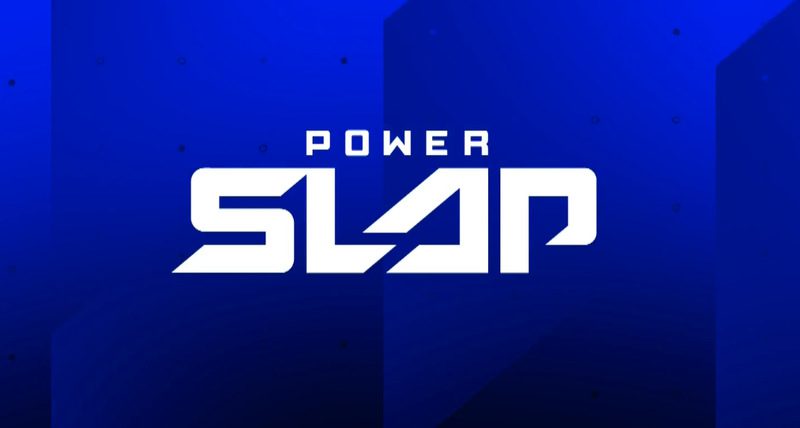 Slapping the head with defense expressly forbidden, Power Slap solidifies its place as a brutal sport. However, even that can be entertaining. To stream the action, you have no option than the global streaming platform – Rumble.
But even that has its limitations. Despite being a global channel, Rumble might not be available in your region. We're here to help. This is how you can watch Power Slap live anywhere.
Power Slap – Only on Rumble
Let's face it – Dana White has set the bar when it comes to combat sports. Numbers don't lie, and Dana White has harnessed a lot of those.
The Ultimate Fighting Championship started off as any other promotion, small and promising. Throughout the years, it started growing, and with Dana White, it became the biggest MMA promotion in the world.
With over 550 million MMA fans globally, we know how capable White is. Now, the president of UFC has created a new brutal sport: Power Slap League.
The new sports show initially debuted on TBS in January, but it didn't get the praise White had hoped for. Well, technically, airing after TBS' number 1 wrestling slot (AEW) might have a hand in this.
Following the season finale, which drew 220,000 average viewers with a .05 rating, TBS decided to drop the show. However, it wasn't over for Power Slap – it found a new home in Rumble. Here's what White had to say:
"We haven't done the deal yet but we have a term sheet with Rumble for the next two years to deliver two more episodes [seasons] of the reality show, Power Slap and eight live fights. I am working on a deal right now to film season two on Fight Island in Abu Dhabi."
It's simple. Now, you can stream Power Slap's current episodes and upcoming ones on the global streaming platform – Rumble.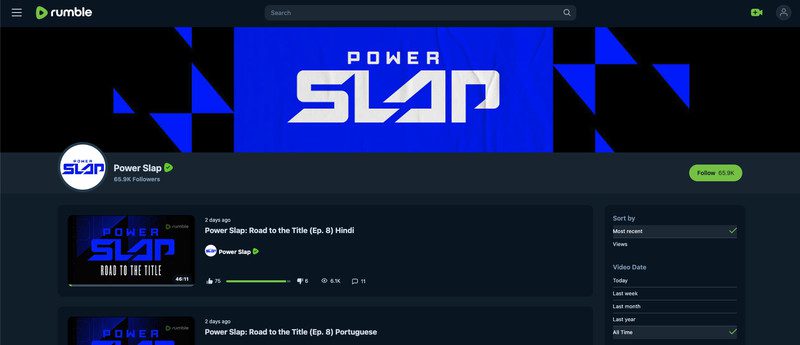 The Rumble platform is completely free to browse and stream content on. While you can visit the website and stream content right away, the app operates in a different manner.
When you download the application, the first screen will prompt you to create a free account. Once that is out of the way, you'll be able to access all that Rumble has to offer.
Rumble – Global yet Restricted
Rumble is somehow very similar to Youtube. However, it's obvious how less popular this platform is compared to the giant.
What makes this streaming service unique is the fact that it's uncensored. In other words, you'll see a lot of controversial figures posting videos every now and then.
Yeah, we're talking about Donald Trump and the like. Even Andrew Tate joined the platform after being removed from Facebook, Instagram, TikTok, and YouTube.
Rumble has 78 million monthly active users, which pales in comparison to what Youtube harnesses on a monthly basis. However, they do share a couple of things, including their geo-blocking predicament.
While global, Youtube does apply geo-restrictions to certain videos, making them only available in select regions. Rumble does the same.
When you launch the channel's website or app, it'll examine your IP address to determine your location. That's how it knows what content you're allowed to view.
If you choose a video that cannot be streamed in the region you reside in, an error message will appear, prohibiting your streaming privileges on the spot:
"Unfortunately, our services are not available in your country at this time."

We have to note that it took us a long time to get this error, which indicates that Rumble doesn't heavily apply geo-blocking. If you encounter this problem, use a VPN to change your location, and your problem will be solved.
Rumble is the only way to stream Power Slap after TBS dropped the broadcasting rights to the show. At least, with Rumble, you don't need a cable subscription, and you don't have to be in the United States to stream content.
If you need help choosing the right VPN, we recommend trying ExpressVPN out or any of the following VPN services.
Power Slap on Rumble – FAQ
Do you have more questions about Power Slap? Then make sure you check the following FAQ section:
I'm in the US. Can I Watch Power Slap on TBS?
That's not an option anymore. You can stream Power Slap on Rumble now.
Can I Watch Power Slap for Free?
Rumble is a completely free streaming platform. You can easily stream Power Slap's episodes free of charge.
Can I Watch Live Content on Rumble?
Of course. That's one of the best features of Rumble, as you can watch live broadcasts wherever you are.
Is Rumble Available in My Country?
Rumble, as a service, is available everywhere. However, some videos might be geo-restricted, which demands the use of a Virtual Private Network.
When Will Power Slap Season 2 Air?
The season 2 premiere of Power Slap will kick off on May 24th, 2023.
Can I Watch Power Slap on Kodi?
Unfortunately, Rumble doesn't have an official add-on on Kodi, which means you can't use the platform to stream Power Slap.
Watch Power Slap Anywhere – Final Thoughts
Power Slap is the new hot reality show on the internet, and Dana White is making sure it stays that way. Despite being dropped by TBS, Power Slap remains and has found a new home in Rumble.
This service resembles YouTube in so many ways, especially the fact that they're both free to join and provide equal opportunity.
Although Youtube is so much bigger, Rumble is finding its way by adding content that everyone wants to watch, especially shows like Power Slap.