The Land of the Rising Sun is one heck of a place to be. Japan is a country that garners world attention for its constantly evolving lifestyle and gracious social protocols. Some people consider Japan as a planet in its own right. Visiting Japan is life-changing, and you'll just have to experience it for yourselves to know that is true. However, if going to Japan is not in the cards, you can get a taste of what's like through binging on some Japanese TV.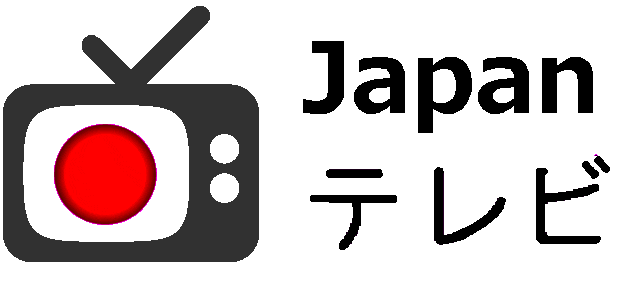 Whoever told you it's not possible hasn't heard of a VPN. The Internet nowadays enables anyone to visit Japan virtually, and a VPN is the method used for that purpose. Watching Japanese TV channels such as Japanese Netflix, Fuji TV, Nippon TV, Rakuten, J Sports, Hulu Japan, and Animax, on a regular basis can be the closest thing to experiencing life in the country, so get a VPN and ganbatte (がんばって)!
How to Watch Japanese TV Outside Japan
If you want to immerse yourself in anything Japanese, subscribe to a VPN, get a Japanese IP, and embrace your new Japanese online identity. Moreover, Japan has a fascinating and multifaceted culture with the deepest traditions, which you can learn all about through Japanese TV. Whether you're you just want to get acquainted with one of the most innovative countries on the planet or learn Japanese, watching Japanese TV serves as the best option. Being outside Japan is not a problem if you have a good and reliable VPN in the pocket.
How to Watch Japanese TV Outside Japan Using a VPN
A VPN creates a virtual encrypted tunnel between you and a remote server operated by the VPN service. The VPN reroutes your data through that server located in a country where the content you're trying to access is based. A VPN works by making you appear as if you're in Japan. That way, you'll be able to access the service just like a regular local. These are the steps you need to follow to watch Japanese TV outside Japan:
Sign up with a VPN that provides VPN servers in Japan like ExpressVPN.
Download and install your VPN app on your PC, Mac, Android or iOS device.
Launch the application and sign in.
Select a Japanese server and connect to it.
Check your IP address via a website like WhatIsMyIP.network to make sure a change has been made.
As of now, you can surf the Internet with your Japanese IP address as if you are in Japan.
In tests, we found ExpressVPN to be the most reliable and powerful service provider on the market. It is trusted, established, follows a tight privacy policy, and implements encryption to the highest standards. It keeps no logs whatsoever and is deemed perfect for protecting your online privacy. For more info on other capable service providers make sure you check the table below. Click here for the best VPN for Japan.
VPN Benefits
A VPN provides extremely secure connections between private networks linked through the Internet. Additionally, it allows remote computers to act as though they were operating on the same secure, local network. In fact, you could be at home and access your company's computers as if you were sitting at work. Is there anything better? In case virtual traveling wasn't enough for you, below are the many other functions that a VPN can perform:
Get a new and temporary IP address.
Download and share files safely.
Use public WiFi hotspots safely and securely.
Save users' money with border-related purchases.
Get around blocks and other forms of censorship.
Appear to be using the Internet from another country.
Hide browsing activity from local networks and ISPs.
Easily learn kanji, hiragana and katakana by watching Japanese content online.
Top Japanese Drama
Tonari no Kazoku wa Aoku Mieru
Erased
Spring has come
Kuragehime (Princess Jellyfish)
Todome no Kiss
Hibana: Spark
Repeat (Unmei o Kaeru Juukagetsu)
Momikeshite Fuyu
Million Yen Women
Anone
Watch Japanese TV Outside Japan
It takes real-life experiences and interactions to get a hold of Japanese customs, culture, and vibe. However, if you are located halfway across the world, music videos, commercials, news, and inspiring talks are the closest things you'll get to an oriental ambiance. And that is only made possible with a VPN on one of your streaming devices. Once you get your VPN working, you can watch Japanese TV outside Japan with no complications and minimal effort from anywhere around the world.